We awoke blearily after a strange nights sleep following our epic transit and had a comforting breakfast.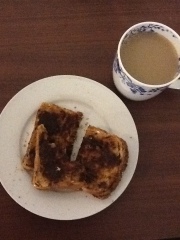 Packed lunch, water, fruit and headed to the train station to catch a commuter train to Green Park to join up with the "Big Bus" hop off/hop on again tour service that does all day circuits of the city. We had the option to pre-buy these tickets in Oz but decided not to in case we were to shattered from the traveling but in the end we just thought 'bugger it' and went. What a great choice. We got commentary, got our bearings and got to see most of the city and we could get off and explore a little along the way.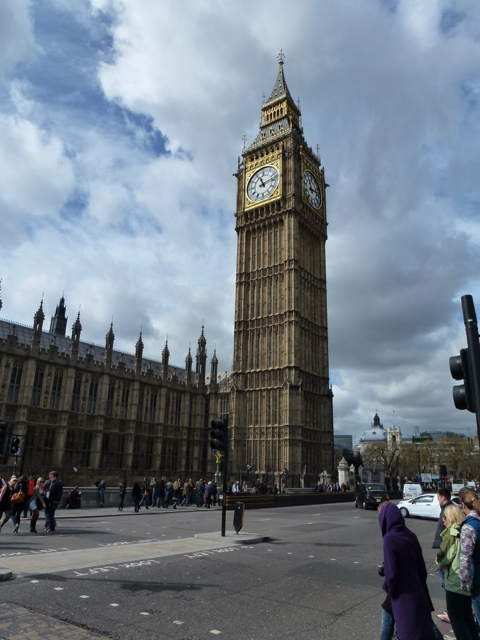 We HEARD "Big Ben" the bell, high upon the St Stephens tower on the north end of Westminster Palace as it bonged 12, we lunched near Cleopatras Needle, we walked the bridge towards the London Eye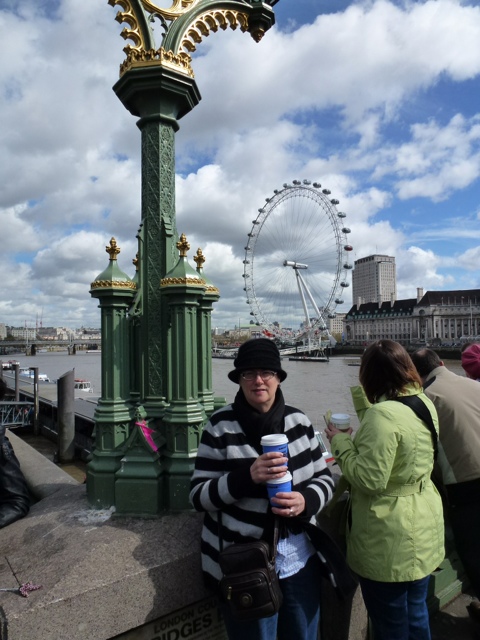 We then took a cruise on the Thames to see a different view of the city, right up Tower Bridge, viewed from a distance the castle known as the Tower of London and generally had a awesome time.
The day was exhausting, and with a couple of restorative tea stops we headed off to Notting Hill and then walked Holland Park (our home namesake) only to discover it is a really posh suburb centered on a lovely park that was bursting with spring blooms.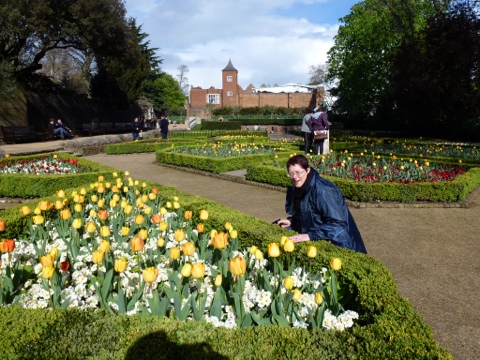 Amazed by the lush greens and vital colors (drenched by a sun shower then real torrential rain,then baked by sunshine – yeah, it confused us as well) we saw our first squirrels – lovely little varmints (that taste like chicken, apparently) with the softest, bushiest tails you can imagine.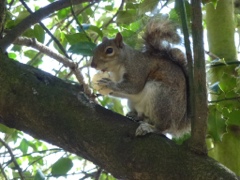 We wearily trudged to a larger Tescos, did some grocery shopping (finding things the express did not have) and then trudged home in a thunderstorm to collapse and revive. What a huge but brilliant day – now we know where the things we want to see are, how to get to them, approximate routes and distances. We also learnt a little macro history/structure of the city we plan to get much more familiar with in the coming week.