For our 34th Wedding anniversary (and just because …reasons) we decided to head south for a week of food, shopping and fun. We flew to Melbourne, picked up a hire car at the airport and drove out to Daylesford in regional Victoria.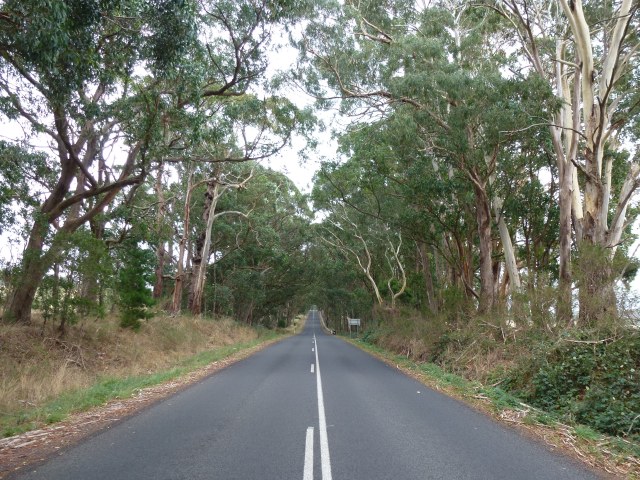 Jo loves to research, and is really thorough so we had places to eat and visit planned out.
We had lunch at "The Larder", a hipster cafe with tasty food and a relaxed seating plan (shared tables) which was a nice start to the day and a good way to unwind from the perils of transit. They made an awesome cup of tea also.
We then set out on a provisions hunt on the main street of Daylesford, seeking cheese and charcuterie.  The shops in this area were interesting, full of art, craft and things we had not see a dozen times over in other tourist regions. We afternoon tea'd at Lake Daylesford accompanied by a flock of mallard, then we drove to the Daylesford Cider Company for some cider tasting.
After trying all 7 on offer (some lovely, some just plain weird), we decided on a clutch of 4 bottles for later.
We then drove to our accommodation at Trentham – a lakeside "cottage". We decided, even though it was fairly late, to walk up town to familiarise ourselves with the layout. We then headed back to Daylesford and Mercato restaurant for dinner.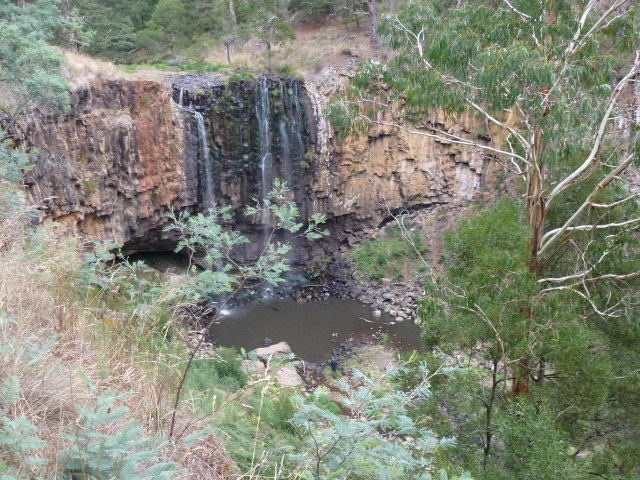 On the road next day we drove to Trentham Falls, then on to Moto Bean coffee roasters at Malmsbury – apparently really good coffee and 10/10 for their tea (unusual as baristas normally do not understand tea, he made it in a pot and everything). From there we walked to the viaduct, a pleasant stroll though a pine grove.
We then set "plastic patsy" our troubled and increasingly bewildered Satnav to take us to Kyneton. On arrival we walked historic Piper Street, again full of interesting art and craft.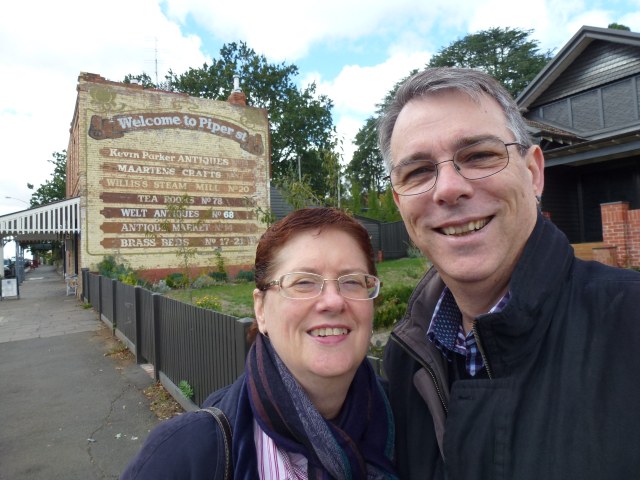 We had pre-booked our 34th Wedding Anniversary lunch at "The Source", a fantastic meal and terrific local winelist. After provisions hunting, we returned to Trentham and re-walked the street shops, now open.