Our memories of the last trip to Venice were of walking miles on uneven cobbles and that certainly has been reinforced by this trip. Transport options around the city are few – you walk, use a waterbus, hire a water taxi or hire a gondola. These options are arranged in order of cost, meaning you need to sell a kidney to ride for any period of time in a gondola.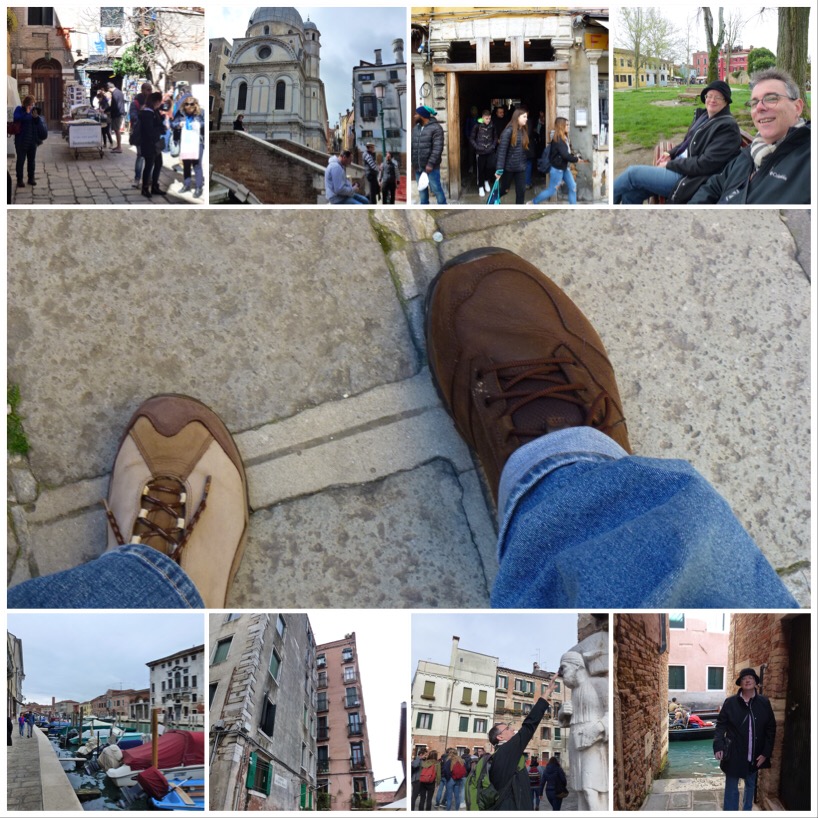 For the most part we walked. This trip we were strategic and developed an ordered sort of chaos to our navigation, avoiding the main arteries during the hours of 10am and 5pm (the peak day tripper flood) And for the most part this has worked really well. It is said that the very best experiences come from "getting lost in Venice" and this is true.
Most "Calles" or streets are canyons that you see a strip of sky above but few landmarks are visible until you get the "Campos" or squares. The main arteries contain shops with high prices, cheap knock-offs, unremarkable food and are designed to extract the maximum number of euros from rushing day trippers. One or two streets back, running parallel are the osterias, bars and specialty shops that come nearer to value for money but without the choking crowds.
We self-guided for much of this stay, carrying a trusty map and it was fun walking this way and that. We walked miles, and miles, and miles – good for working off the food, tough work on feet and knees. Because the streets grid a canal gridded city, you get short runs of flatfish cobbles and then you have to scale a bridge to continue. Nearly none of the bridges are wheelchair accessible, but we did see some using water busses to get from area to area – local knowledge and careful planning would be necessary for the mobility challenged, with some of the best spots really hard to get to without a good long trudge.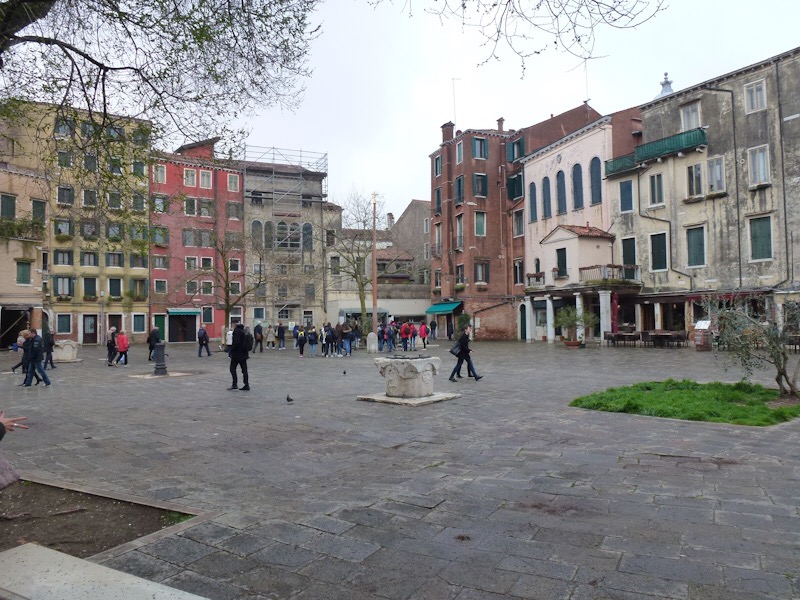 We also joined a free walking tour (and payed for the privilege – Lucia was a sweetheart and shared so much local knowledge), explored much of Cannoreggio, a district we had not really been in containing the oldest Jewish Ghetto in existence. The hours seemed to fly by and we saw historical aspects that unguided we would have walked straight past without even noticing. Brass plaques on the ground commemorating family members that were deported to concentration camps, Synagogues hidden in plain sight, gates used to fence in sub populations, user-payed wells, a lucky nose rub, a 24 hour clock – so interesting.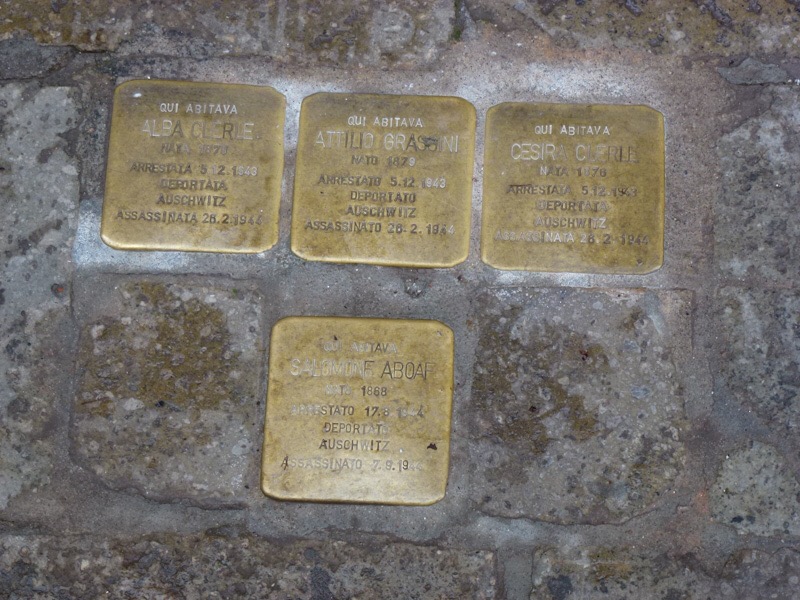 While in Venice, we were also keen to eat well. Apart from hunting down delicious gelato, we were determined to try both restaurant and home-cooked meals using local produce. Some of the home-cooked meals were extraordinarily yummy. I had never cooked scampi before, but did and served them on a bed of asparagus risotto. We bought pancetta and made the most delicious carbonara with some asparagus and fresh papardelle from a local pasta shop – so yum.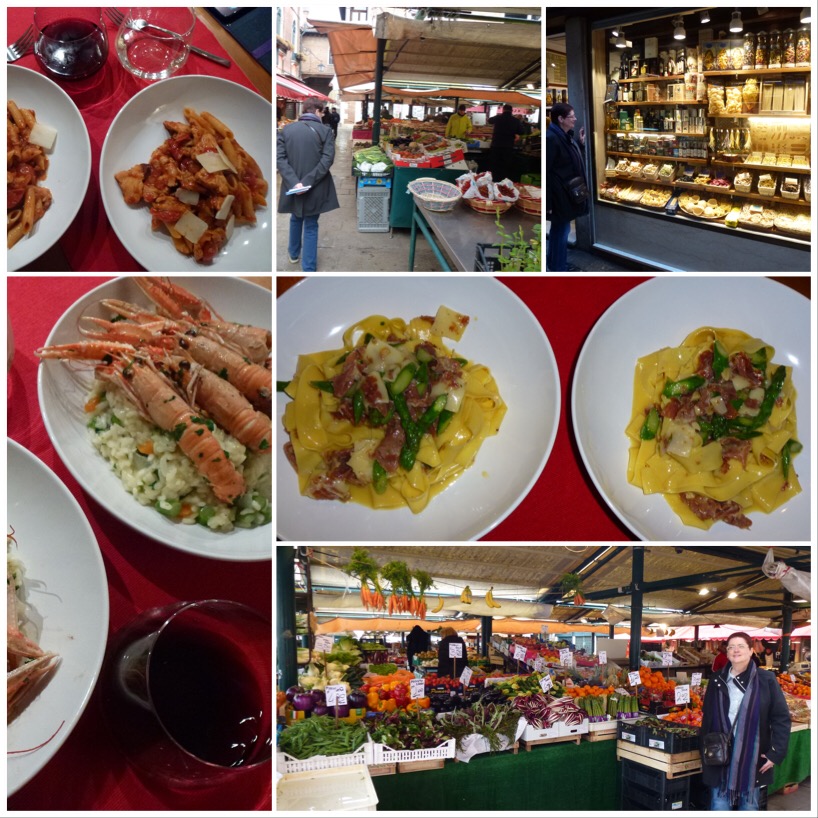 Bowls of mussels, spaghetti with volgole (little clams), squid, cuttlefish, fish and more were restaurant fare for us this time around, delicious and filling. We had meat platters, bread, cheese and other regional delicacies, stand up lunches and dinners in Chicceterias eating crostini and othe "tapas like" morsels washed down with fruity local wines – yum.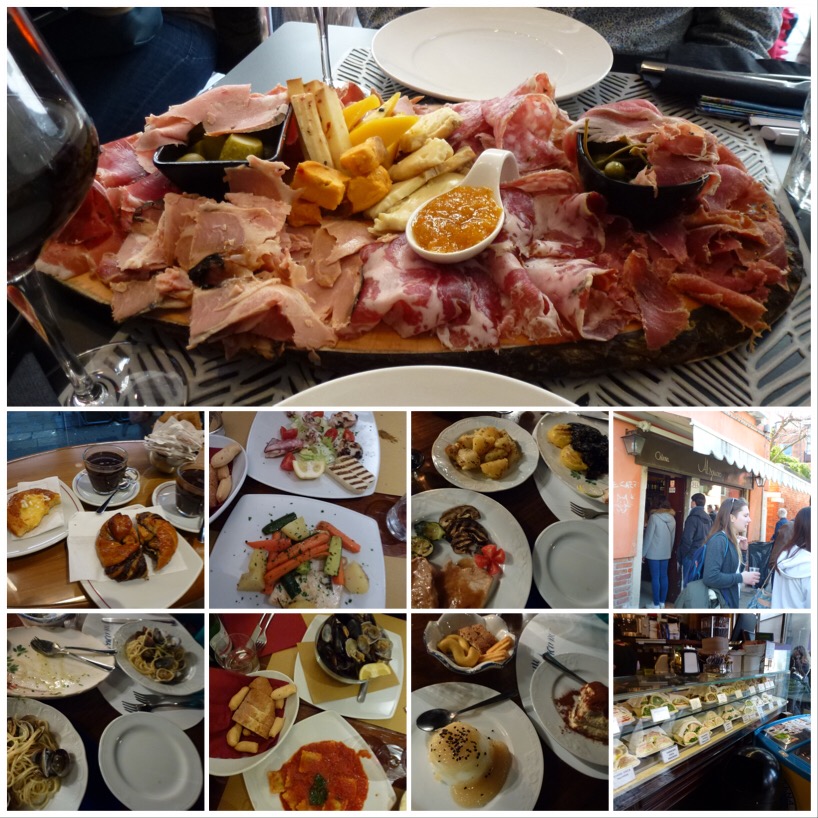 It sounds like we ate lots, and I am not sure that is the case. We walked lots also so I am sure it all balances out in the end.