We woke to an alarm, after another strange night sleep, breakfasted, packed, rugged up (we learned about being cold yesterday so was determined to have enough layers to manage it today) and headed to the West Kensington district rail station, headed east to Tower Hill in time to queue for tickets to the castle known as The Tower of London.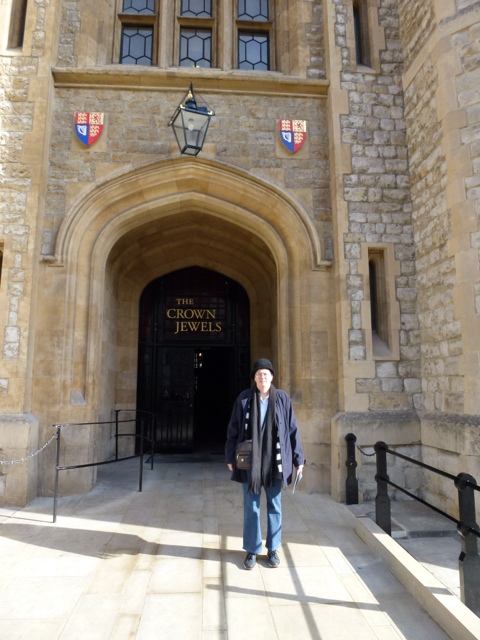 After exploring a little on our own we headed to see the Crown Jewels before the crowds and had a reasonable amount of time to examine some astonishingly beautiful gems, crowns, maces, scepters and orbs. The amount of gold and other precious stuff there did seem a little obscene but so beautiful as well. We then headed to a tour guided by a Yeoman Warder (or "beefeater") – a larger than life chap who regailed the large group with many tales, some of which must be true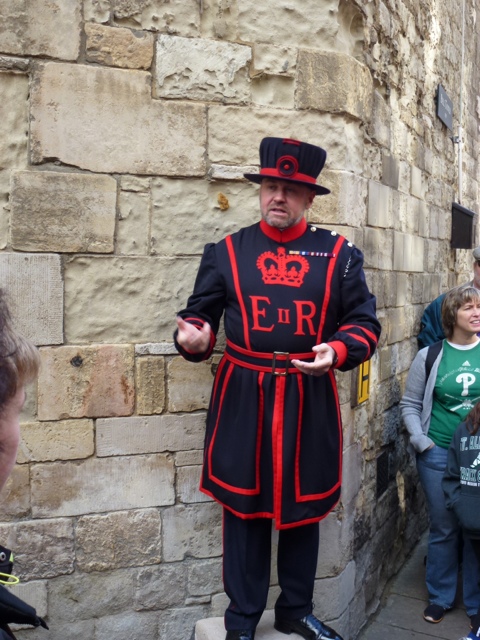 After the Tower of London, and a welcome tea break, we walked along the Thames to the Tower Bridge and toured the upper levels – an amazing engineering feat for the time.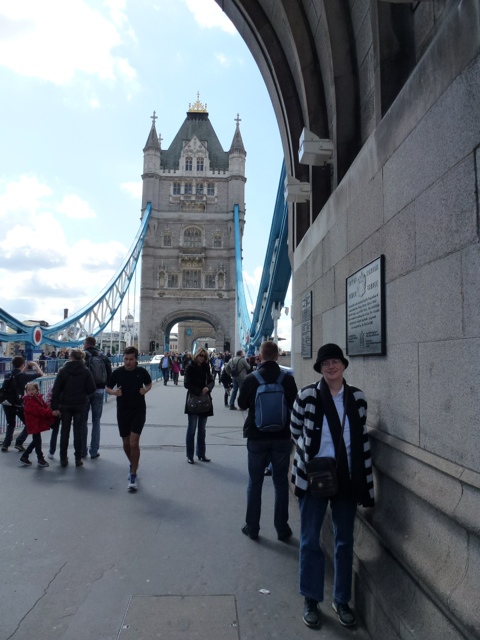 Lunch sitting on broad concrete steps beside the Tower Bridge and then a brisk walk to The Design Museum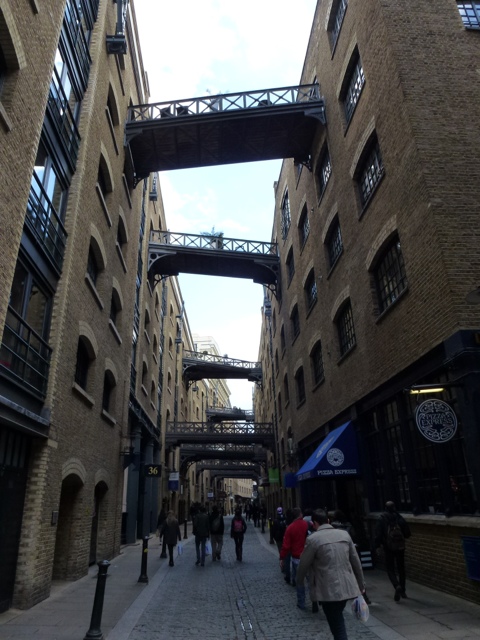 We walked through old wharf complexes, lovely ironwork walkways between buildings, very steam punk I thought. The Design Museum was fascinating, so much to see and think about. We had originally planned to walk from there to Shakespeare Globe but are so glad we hailed a cab (our first London Taxi experience) which wended amongst some of the most terrifyingly narrow streets – soooo glad I am not trying to drive in London.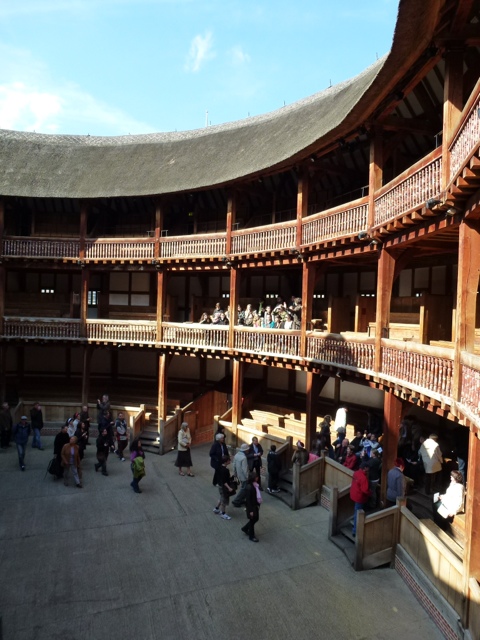 The tour of the Globe Theatre was fantastic, such an interesting building and the tour guide was very entertaining – we have had great luck with guides, they can make or break the experience and if you are lucky you get real nutters who are a lot of fun. After the Globe, we walked across The Millennium Bridge (aka the wobbly bridge, sadly it was rock solid for us) towards St Pauls for more amazing views of the city.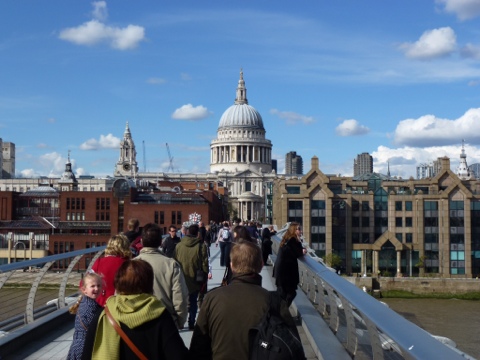 .
Tube back home to collapse, consume tea and then cook dinner whilst wrestling with the vague instructions on our automatic clothes washer/drier – neither function adequately achieved first time through. What an amazing day