I am willing to admit that my least favourite part of travel is transit. The endless sitting around in uncomfortable designer furniture waiting to be allowed into transit lounges that are less comfortably furnished, timing ablutions and generally filling in time while we wait to board. Plane travel in economy, for someone with legs, is miserable but … eyes on the prize makes us line up to do it again.
This trip, heading to Hanoi in Vietnam, we decided on 2 legs and a sleep stopover in a transit hotel at Changi Airport. This was a good decision because we got a chance to rest, shower (NEVER underestimate the restorative value of a shower) before the 3ish hour flight into Hanoi to arrive fairly fresh and rested.
We landed, got bags, slipped fairly uneventfully through customs and were met by a driver from our hotel and, reminiscent of the terrifying drive from Istanbul airport, we hurtled through traffic, seemingly ignoring line markings, traffic lights and other drivers. Arriving safely at La Siesta Diamond Hotel, we were greeted graciously with fruit, juice and a welcoming concierge who explained the lay of the hotel and surrounds and then showed us to our room.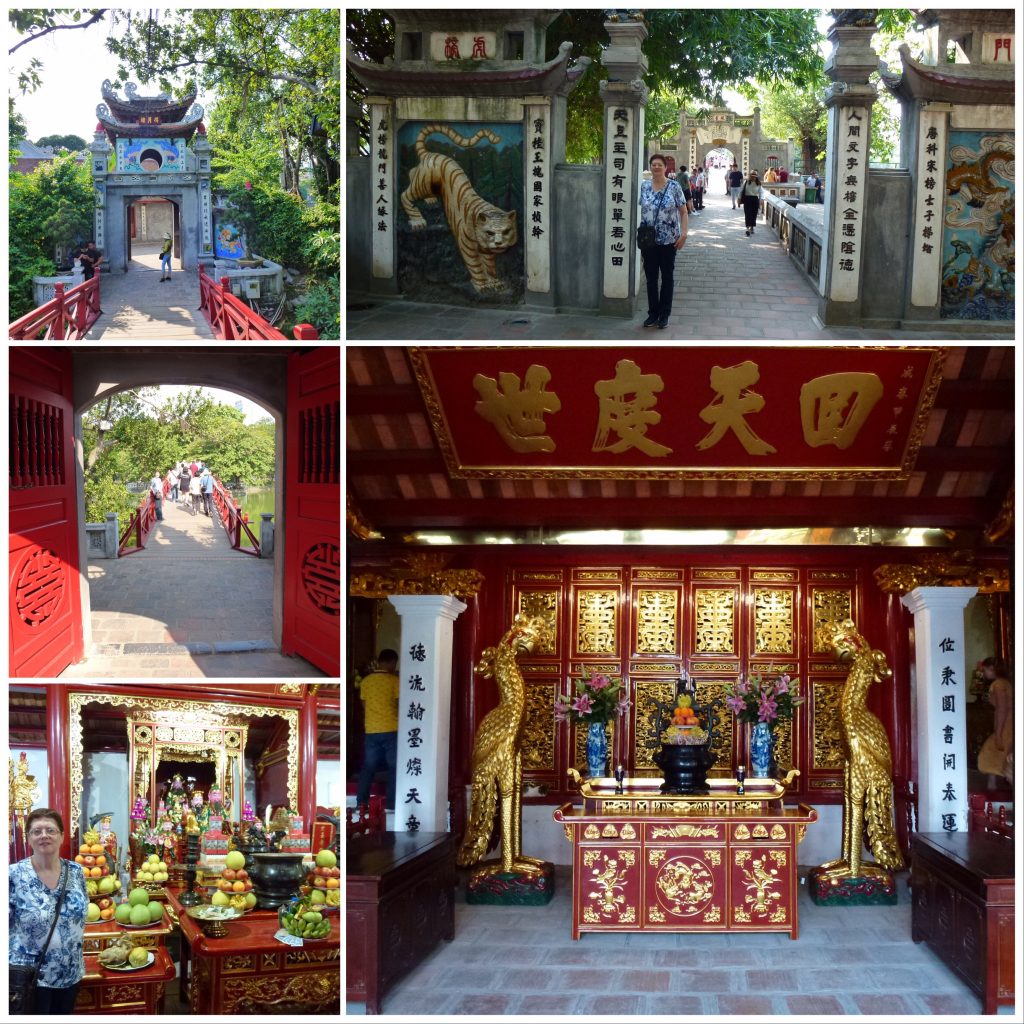 After settling in, we decided to head out to get our bearings. We are stationed in the "Old Quarter", near Hoan Kiem lake, so first stop was a local Vietel outlet for a SIM for my phone. We now have local data and some calls, should be tons for our visit, with Jos phone on international roaming only as an emergency contact point. Her phone number is associated with our booking so it makes sense to keep that active, but due to Oz telco pricing, the charges for doing so are extortionate.
Let's talk about traffic. You think you understand it, right? So did we. Turns out, road rules are for weaklings here in Hanoi, the streets are a chaotic mix of cars, motorbikes, pedalled rickshaws and bicycles. There are traffic lights, signs, road markings and I have not idea why. It is glorious and terrifying to watch no one get killed, exhilarating to launch yourself off the footpath heading for the other and have that chaos just accept your presence without brutally murdering you. We had read about road crossing, and think we are fairly good at it, but the first few crossings were terrifying. Interestingly, the seeming chaos that just works reminds me of my vision of an autonomous vehicle future, where vehicles just negotiate with others their traverse, and I can see that it could work well, even in "peak" times.

We navigated to the edge of the lake (and worked out a point of reference should we get lost), then walked round to the Huc Bridge to Ngoc Son Temple and paid an entrance fee to walk across. We found 3 dazzling shrines inside a fairly plain building. Mummified giant tortoise and incense added to the stifling humidity and local aroma, a heady mix indeed.
We strolled around the lake, taking detours out into the surrounding parkland and side streets to explore and orientate, located venues we will travel to other days and visited a large grey cathedral (Nha Tho, which seems strangely out of place). I went inside a little temple, shoes off, adoring the interior decor only to notice a monk, saffron robes, singing prayer and drumming and gonging as he meditated, just beautiful and so serene.
We finished our lake circuit and returned to our room and the relative ecstasy of aircon for a rest and rehydration prior to our 6pm pickup for a walking food tour… to be continued.