We had always planned to do the big department stores and today was the day. After a little sleep in, we caught the tube to Bond Street station, then walked Oxford Street (more than monopoly references to us now) to Marks and Spencer's.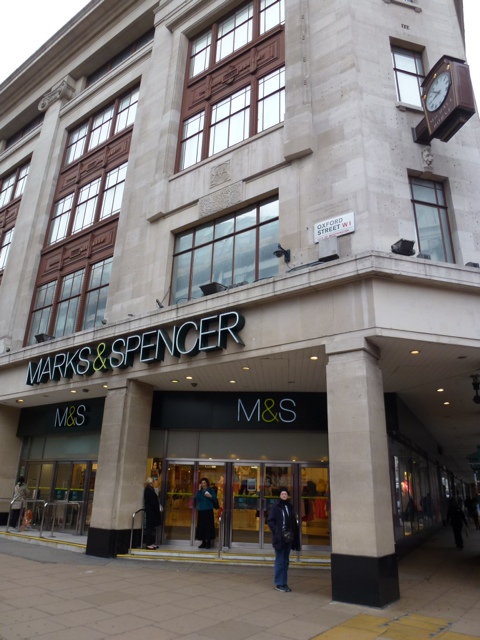 Here we bought some clothes, marveled at the range of underwear, then ducked next door to Selfridges which seemed all the more posh.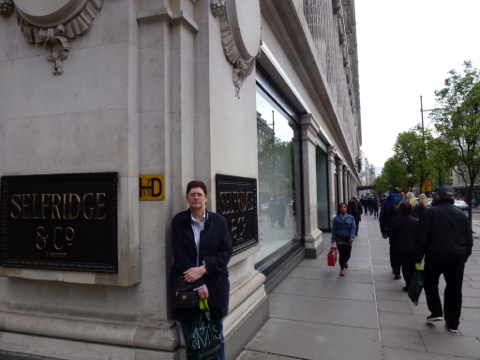 Here we headed to the food hall and, after considerable drooling gathered provisions for a picnic lunch tomorrow weather and wellness permitting.
We then popped back on the train, Picadilly Circus line (only to be disappointed there was nothing even vaguely resembling a circus there – just a roundabout from hell, a guy with a bow and arrow on a column, and a huge electronic billboard)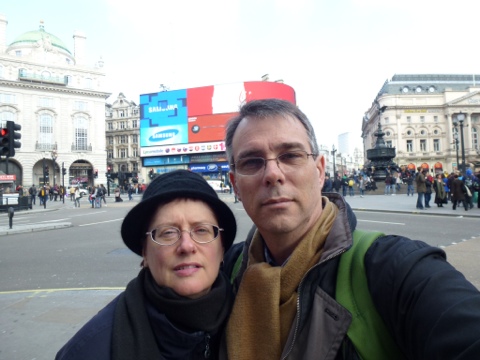 We then trudged off to Fortnum and Masons, had lunch in one of the restaurants there and then bought the rest of our listed provisions.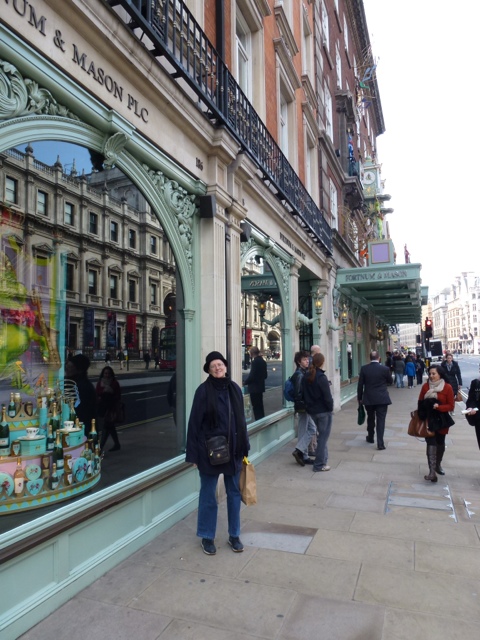 This is a weird store, I was amazed by the rich-mans junk on the top floor – what do you do with a leather pig, one can never have too many polo mallets I guess. Such an olde-worlde shop with whole floor devoted to tea and preserves – wow.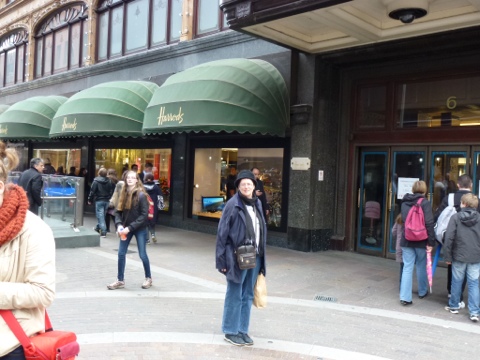 Last retail shop was Harrods and I would like to say I was impressed with the place but maybe because we were tired and shopped out, it just seemed tacky and excess for the sake of it (some say the current owner has no class, but I no longer know what class means).
Home again to dump purchases and refrigerate the goodies, change into the posh clothes and we were off, first stop Kings Cross station for 2 reasons – we wanted to check out our route to St Pancras station for when we have to lug our gear to catch the Eurostar in a couple of days. The other reason was to visit, briefly a rather famous platform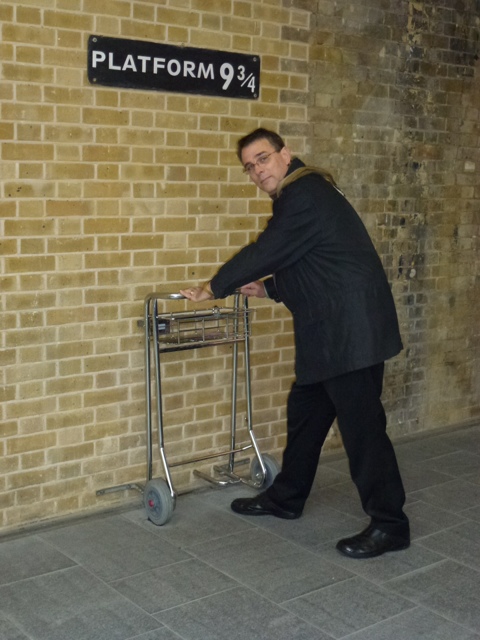 We managed to find platform 9 3/4, as did a gaggle of teen kids who insisted, rather childishly I thought to have their photo taken as we did … Kids these days.
A quick line change and a bewildering walk through the backstreets for a posh dinner at Jamie Oliver's Fifteen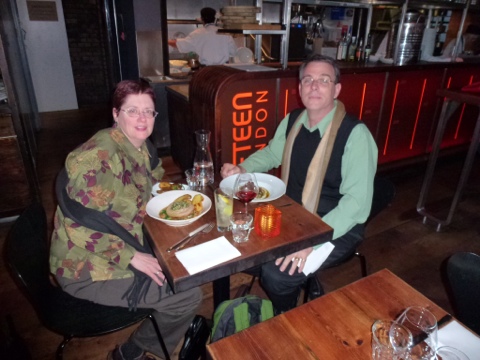 I would like to say we really enjoyed the restaurant, but there were flaws with the food (they took Jo's main cost off the bill because her pork was so badly cooked) – aspects of the experience were good but I think we were expecting more. It is a pity really because we were so looking forward to it – never mind, they can not all be champagne experiences (I hope you are taking notes Jamie!). Late end to a long day (made later typing this blog for the delectation of our adoring readers).