After packing the car we set off for Otterton Mill in Devon, as the first leg in our drive to Cornwall.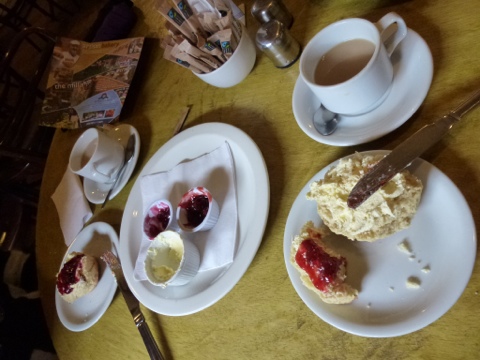 This working mill was, sadly, not working today but the workings were interesting as was our first Devon "cream tea" which is essentially amazing scones, beautiful artisan jam and the most astonishing cream. Local custom sees you add the cream first (this is purely practical as the clotted cream is so thick that you wouldn't be able to spread it over the slippery luscious jam) – delicious indeed and just the right thing as a rest stop. The tea was strong (Jo's mother strong – you could stand your spoon in it nearly – jks)
Plastic patsy was then supposed to navigate us to a wood where we were to have our lunch, but got a little confuzzled and sent us on a labrynthal exploration of some lovely narrow lanes and tiny, out of the way villages – all very interesting.
Back on the motorway we powered on to Cornwall and soon found ourselves near Penzance at Saint Michaels Mount. Jo had planned it so we would arrive when the tide was out, there is a causeway that links the mount with the mainland that exposed at low tide. We walked out and had planned to catch the boat back after the tide had come in but because the weather has been so horrible, they decided not to run any boats and we had to rush before the tide took us on the causeway.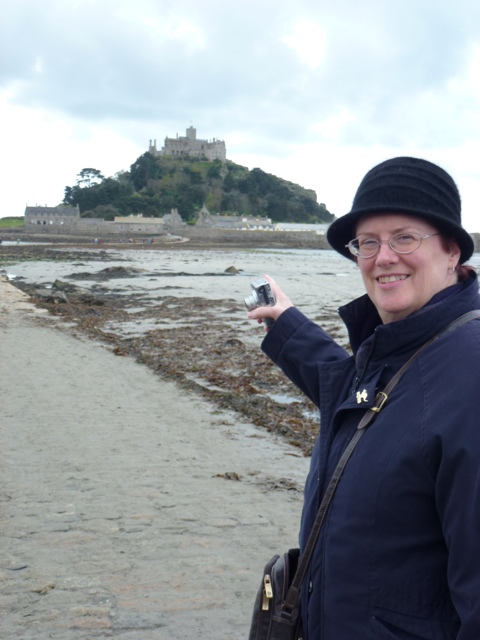 We climbed to the top of the mount, and explored the castle which was amazing (no idea how they made it and got the materials there in between tides, quit an engineering feat I think.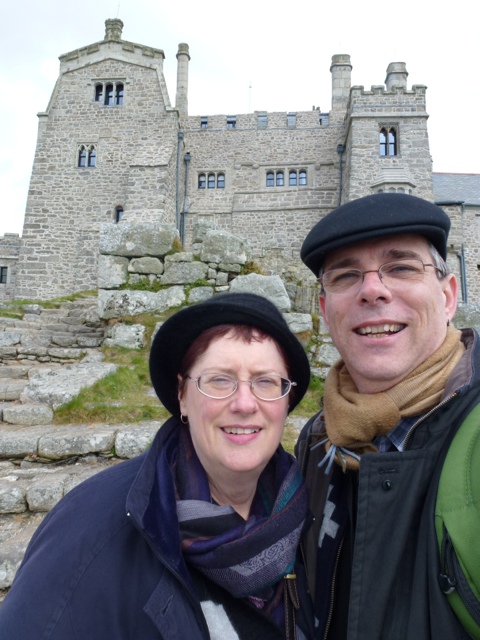 We managed to get back to the mainland safely then checked in at our B&B accommodation at Penzance. A nicely appointed room that should be comfortable.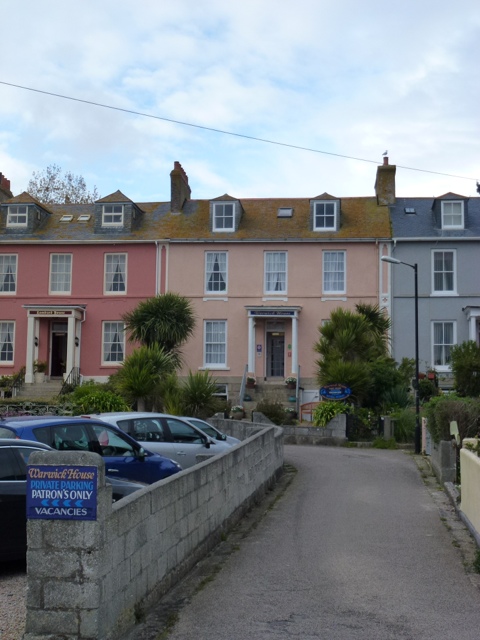 We headed out to Mousehole to a restaurant called The Smugglers and had a nice meal of seafood to round off the day.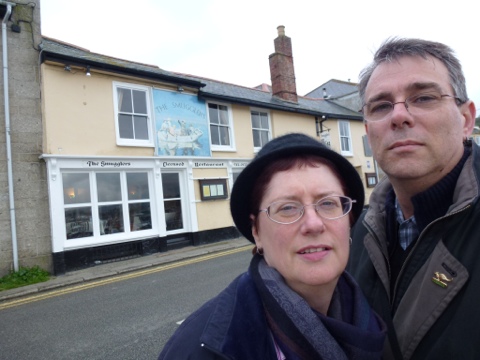 More tripping tomorrow, should be fun.