Pasty
Now we have come to Cornwall for many reasons, we have always wanted to drive the coasts and have a vested interest in pasties (given my mum insists she makes them 100% authentically, being a Cornish lass herself) …. Today we got to do some of that.
Single nights in a B&B are hard work but we have gotted the bag work a little under control, leaving much of our stuff in the car. We were treated to a served breakfast, Jo went fruit pancakes and initially I thought I would go the "full English" but decided I needed something lighter (and my waistline agreed) so had a simple scramble with some smoked salmon.
Tea in this part of the land is very important, and boy does it come strong. Jo and I both like fairly weak milky tea and that is not the Cornish way. Even before brewing, it it very dark – they do mostly give a pot of boiling water as well so we can dilute it a little – guess we need to harden up a little.
We headed of to Cape Cornwall, like Lands End only less commercial and much more beautiful Ina rugged and stark sort of way. Fully expecting driving winds and pelting rain we were completely surprised by blue skies, calm (well, calm for Cornwall) seas and sunshine.

We parked and walked down the promontory towards a coastguard station and a cairn atop a rugged and rocky outcrop. There were two ways up, we both took different routes, it was obvious which one Jo took 😉 at the top it was blustery and cold as the wind whistled inform open ocean but also strangely beautiful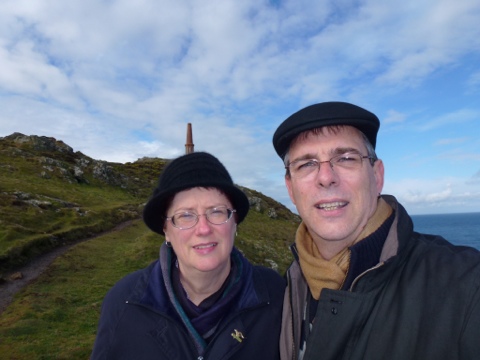 We then wandered down to Priests Cove, as near the open ocean as we were happy to get only to realize we had to walk back upthehill we had so gleefully descended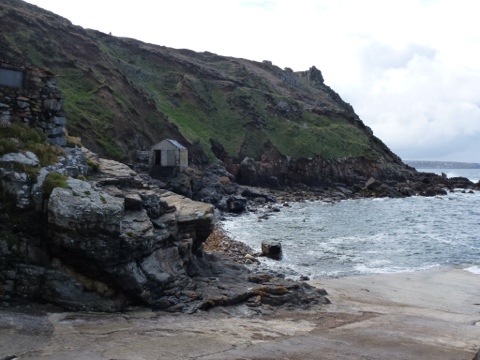 This was a pattern that was to repeat itself. We then drove (or rather let plastic patsy navigate) to a tin mine a little way along the coast – she decided the most convoluted path of tiny narrow bendy ditch and rock-lined country lanes were the best way to do this (we had her set on "most direct route") and so only a few miles took an age.
We went to the Geevor tin mine not because we were particularly interested in mining but because of the internationally renowned pasties they serve there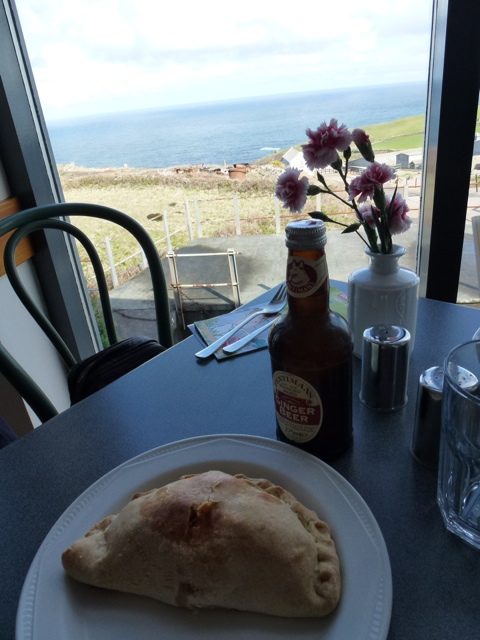 We bought a small one to share for morning tea. A "good" pasty contains skirt steak, potatoes & swede cut into thin flakes, onion, salt and pepper and nothing else. The pastry, a suet crust, is also important. They're cooked until the pastry is brown, filling soft, meat tender.
This was a good pasty, originally a meal for a miner, the crimping was the handle for dirty hands, thrown away after the clean "d" shaped meal was consumed.
Fortified, we headed off under plastic Patsy's guidance to Hayle to purchase pasties from 2 other internationally renown shops (Hampsons and Philps) – you can look this stuff up. We then wended our way through a bewildering collection of lanes, cow tracks and terrifyingly fun tiny towns towards the seaside town of Polruan (on the opposite side of the estuary to Fowey). Our travel research told us to park at the top and walk down because there was no parking below. We had lunch first – comparing our pasties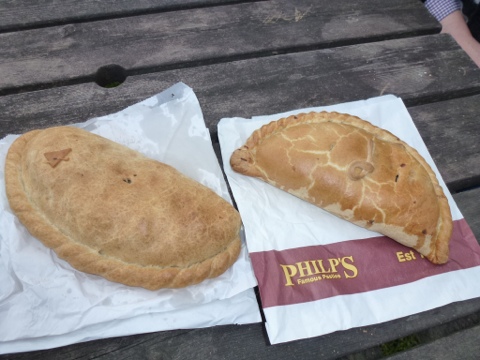 I decided I liked the Hampsons pasty the best overall. Full, we then began our descent into Polruan. Wow … Such a steep town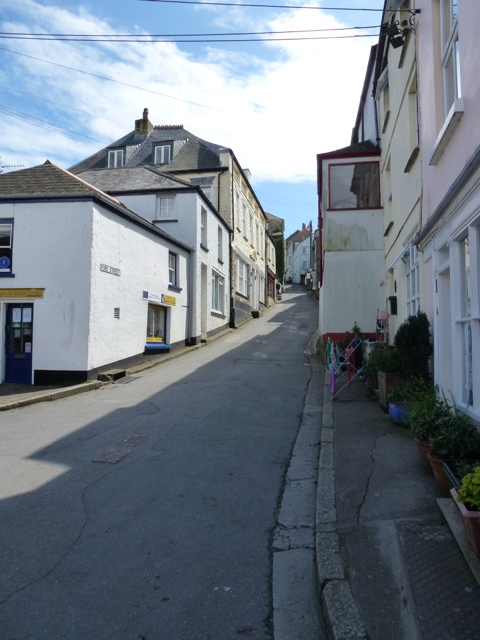 After a look around and an icecream, we clawed our way back to the top – hard work on the knees but a ripper cardio. We both took it in stages, ending up totally exhausted at the top.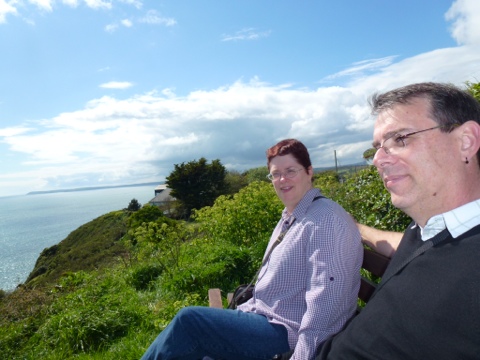 Returning to the car, we then navigated our way to Looe for a gander at the port low tide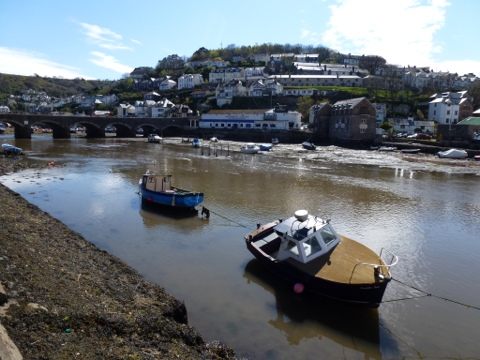 We did a spot of grocery shopping and then headed to our unit, home base for the next 4 nights. In full sunshine, blue skies, even bluer water, calm conditions, no wind, we marveled at the views, even the outlook from our apartment is amazing.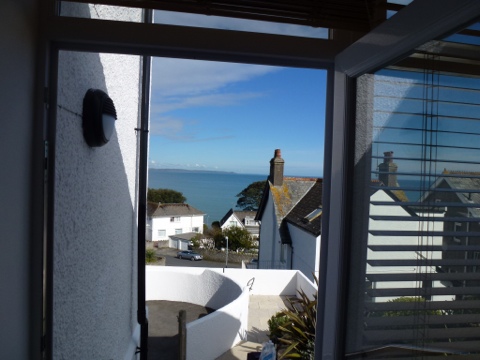 The light here's amazing, twilight until after 8pm is very disorientating. We went for a pre-dinner stroll along the coast outside our place and it was like it was afternoon, not evening.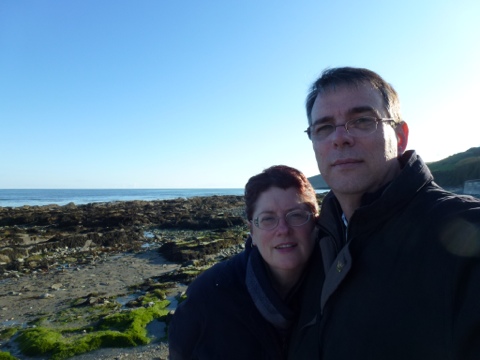 Plenty more adventures planned and a visit to an Aunt tomorrow as a slower, rest day, should be nice to catch up.