We slept in a little this morning and so were in a bit off rush initially to pack and leave Looe. Patsy took us to the motorway and soon we were leaving Cornwall, through Deavon, bypassing Plymouth and into southern Wales.
After a tea and wee stop we motored to the ruin of Tintern Abbey.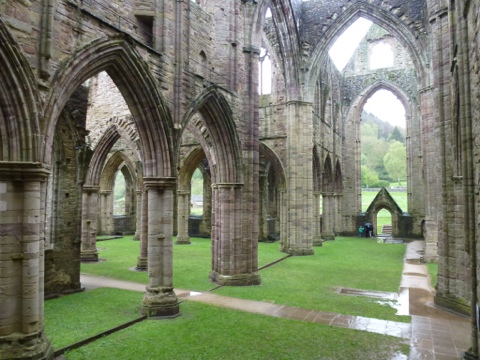 This full medieval abbey, trancept, nave and all was once attached to a Cistercian Monastry, the ruins of which are also on this site. It was awesome wandering this site, you gotta real feel for the building that, in comparison, was fairly similar to Westminster Cathedral which we visited a few weeks back.
The scale and majesty was humbling, you could easily see how grand the building and surrounds would have been back in the 13th century. It is incomprehensible to me that sort of age, as an Australian you rarely see buildings much more than 200 years old.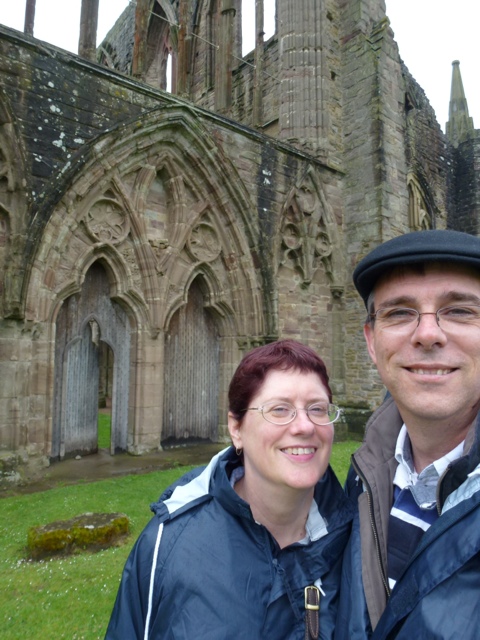 We had lunch, shopped a little then headed ack out onto the motorway on our way to Raglan Castle, another ancient ruin set in the Welsh countryside.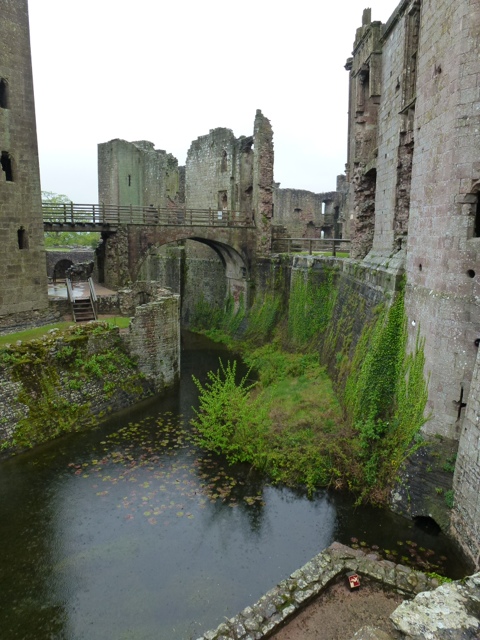 Wow, no, really, wow! This place was awesome – turrets, grand halls, spiral staircases and a bunch of details that you looked at and could see people living there, working and dying.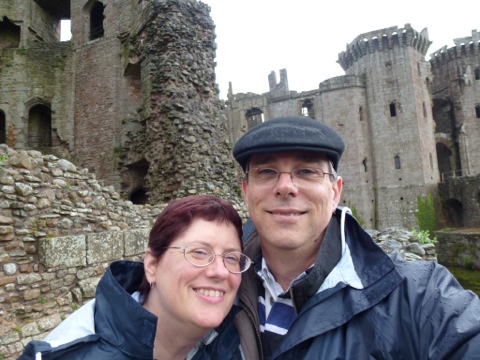 We found dungeons, cellars, arrow and cannon holes (uniquely, this castle had both arrow and artillery, one of the few surviving of that era)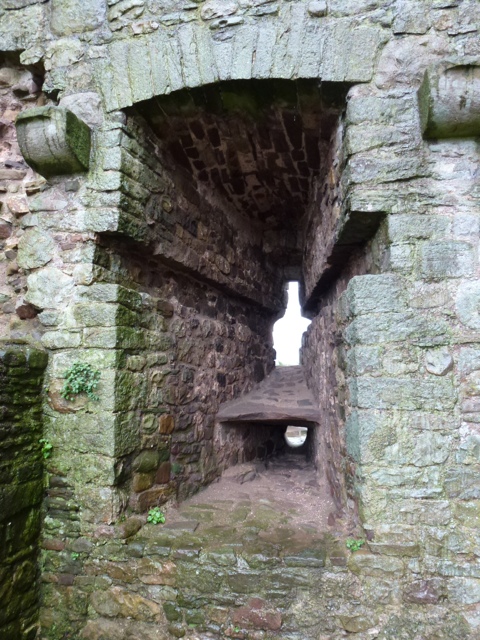 We thought the "Keep" was most interesting, a tower inside a moat, with an explodable drawbridge, amazing defenses and even a stone privy, just awesome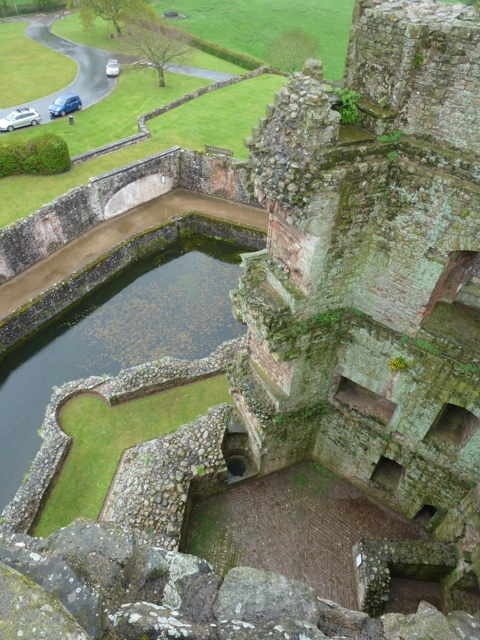 We wandered and explored for ages, thoroughly enjoying the place. We then hopped back on the motorway and headed to Tretower court and castle. This was really different – the court was a walled and slightly defendable enclosed Tudor village that was in remarkable condition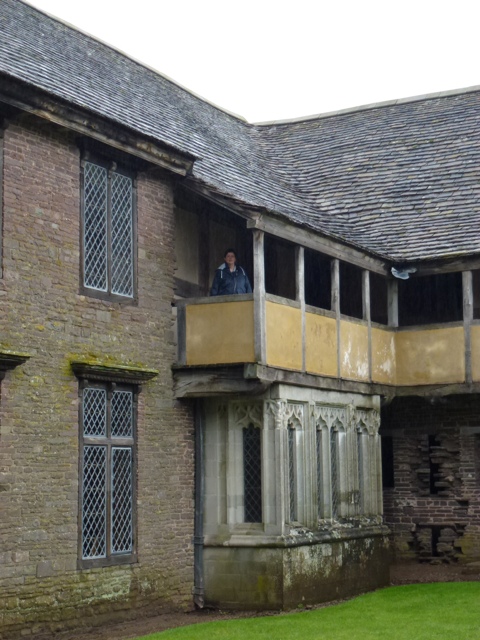 Built around a central court yard, the range and scale of rooms were amazing, as was the method of construction and degree of preservation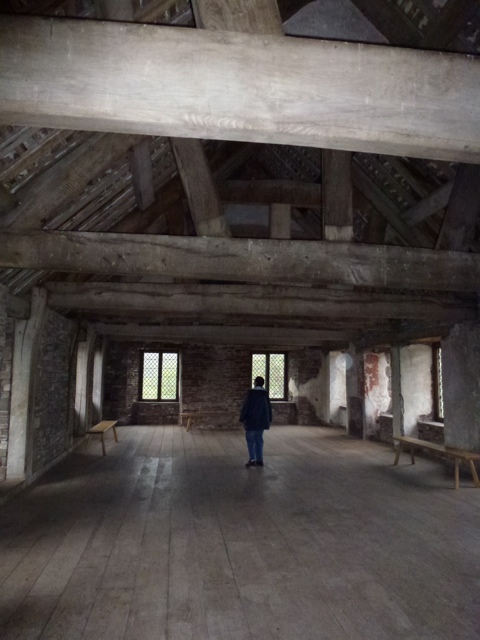 The community that lived he would have retreated to the "keep", a separate fortified structure nearby when threatened by hostile forces. Unfortunately we could not get to the keep of this complex because the local creek had flooded due to nearly 3 weeks of rain in this area.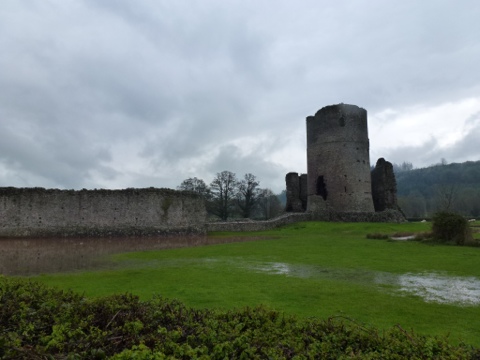 All in all an awesome day of exploration. We then eased to our digs for the night, The Star Inn, a pub of renown in the town of Talybont-on-Usk (yeah, don't ask) and a room upstairs. After a pint and a plate of asparagus for starters (served simply and deliciously topped with a perfectly poached egg), Jo had a luscious lamb shank and I had a rabbit pie, both served with local veg – delicious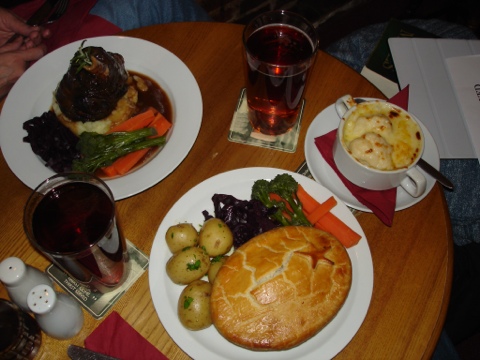 All in all a brilliant introduction to Wales, looking forward to seeing more tomorrow.