After a lazy start on a nippy morning we motored to see the rock formations at Brimham. This landscape was other-worldly but fascinating.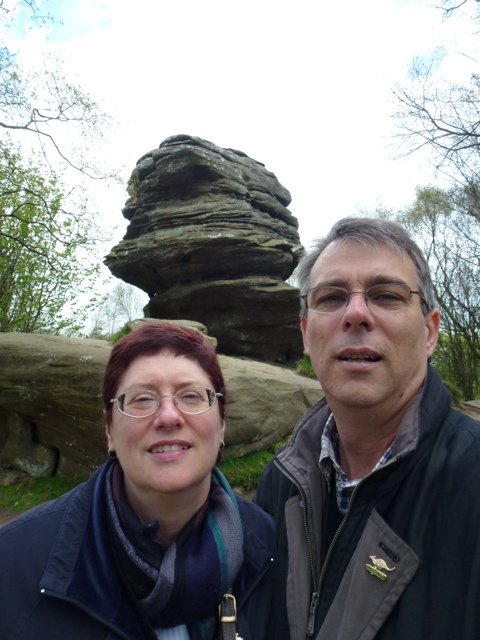 Such a brilliant walk amongst naturally occurring monoliths that dwarf you. There were kids everywhere, rock hopping and exploring.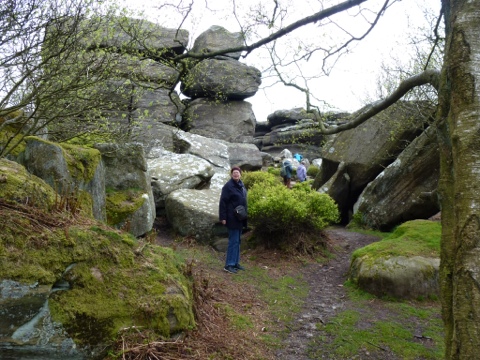 . On the way back to the carpark it snowed, it got really cold then tiny white beads fell on us, it was more like frozen drizzle but it was ice and it dusted us and the car. After phoning the parents we headed off to our next destination.
We headed to the Royal Horticultural gardens at Harlow Carr to meet up with some friends – Mike and Colette. First time meetings in the real world are interesting given we had been e-pals up until now, but we instantly hit it off which was lovely.
We wandered show gardens, marveled at the mass plantings, meandered amongst the oak trees and blossom trees – it really is a beautiful time of year, so much blossom on show.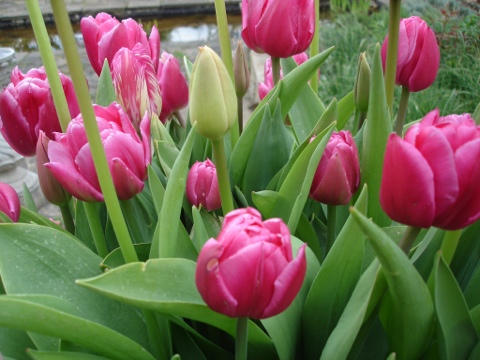 After a decent stroll we headed to a British institution "Betty's Tearoom" for late lunch. Spoiled for choice we all had different teas, then Jo had a Caesar salad and I had a Rosti with smoked salmon – delicious.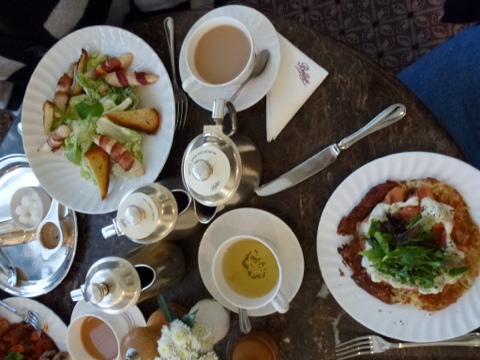 After a wander through the garden and gift shops, we headed back to Mike and Colette's place for a natter, topped off with a cracking cheese board and wine. Fantastic day that gave us a real feel for Yorkshire and wonderful hospitality.