The last few days in Yorkshire have been full and fabulous, so much so that I am a little behind on my blogging and so will compress a couple of days into a single post – the days were all about getting a sense of Yorkshire and surrounds and that we did.
We visited many ruins (might be at the "thoroughly ruined" stage already) but some have been simply amazing. We toured Fountains Abbey, a magnificent ruin with much of the building still intact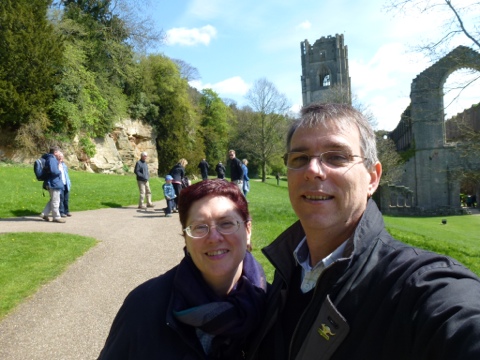 Evident amongst the rubble was amazingly beautiful architecture and astonishing craftsmanship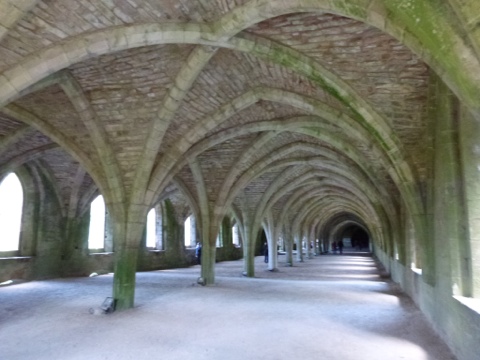 Huge expanses of vaulted ceilings, awesome and quite unbelievable arches and a clearly visible plan of a busy abbey.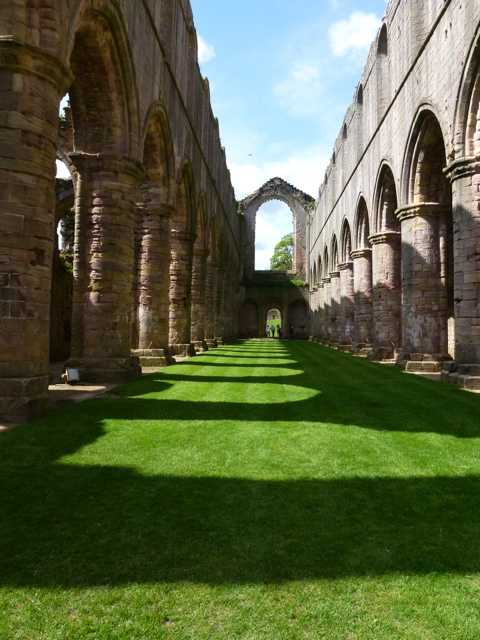 This ruin is on a huge estate, thoroughly worth the visit. While there, we wandered the grounds of the attached Studley Royal water gardens and stumbled across a lovely working church on a hill called St Mary's, inside we're the most exquisite and ancient mosaics and stained glass depictions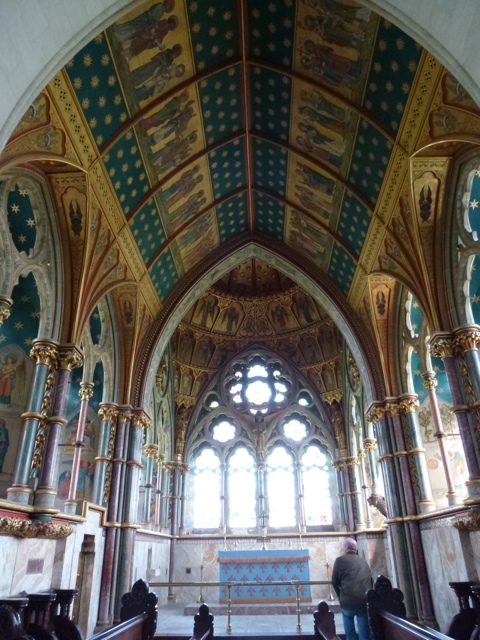 To top it all off, the organ was fired up and played while we were there, breathtakingly beautiful part of a full day.
We toured the countryside, loving the green (every shade of green there is), saw a much older abbey ruin called Rivieux, and climbed beside a large white horse made of chalk on the side of a hill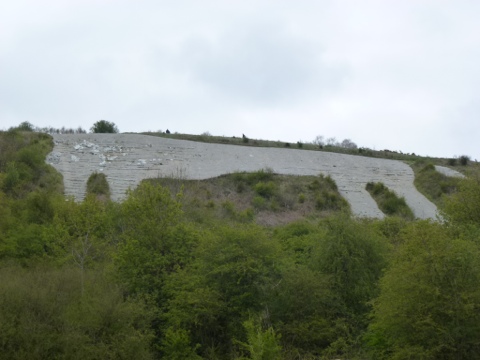 We bussed into York (parking is impossible) and did a walking tour of this, another walled town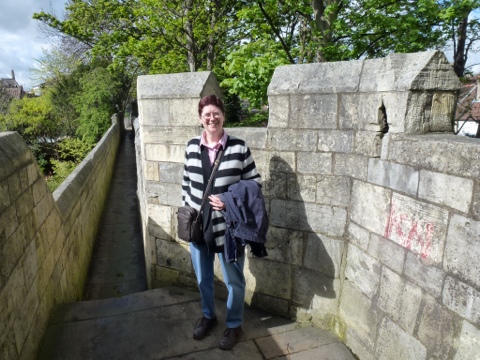 We explored roman ruins, Norman walls built atop more ancient deposits, walked among roman stone coffins, circled York Minster (a huge working cathedral), then went inside to be blown away by the size, scale and grandeur of the place – the chapter house alone was staggering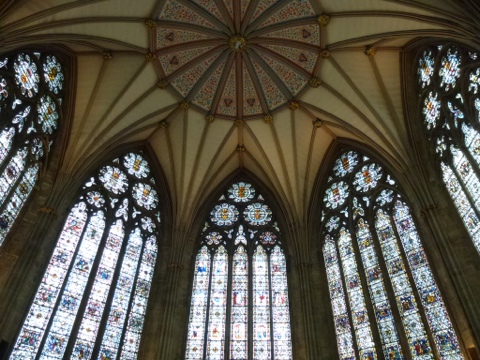 We wandered the streets of York, amazed at the old half-timber houses dating back to the 13th century, still very much in use today. We particularly loved "the Shambles" an old area of shops near the York keep (tower on a hill)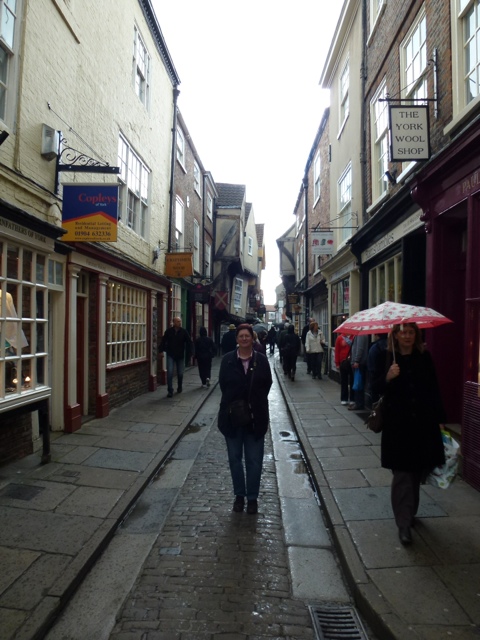 Our time in Yorkshire was enriched by our friends Mike and Colette who generously showed us around, opened their home to us (even allowing us to cook an aussie dinner for them one evening) and afforded much appreciated hospitality. We laughed, dined, got a little silly and this really made our time in the shire truly memorable