After a wet morning in Carlisle, restful scenic train trip to Settle and back (I am sure this would be spectacular in fine weather) we motored towards the Lakes District via a pass called Glenridding – wow!
I did not know what to expect with the lakes district actually, not having done much research (Jo had), we found a series of large lakes nestled high in flooded valleys between picturesque wood-clad hills that were in all honesty stunningly beautiful.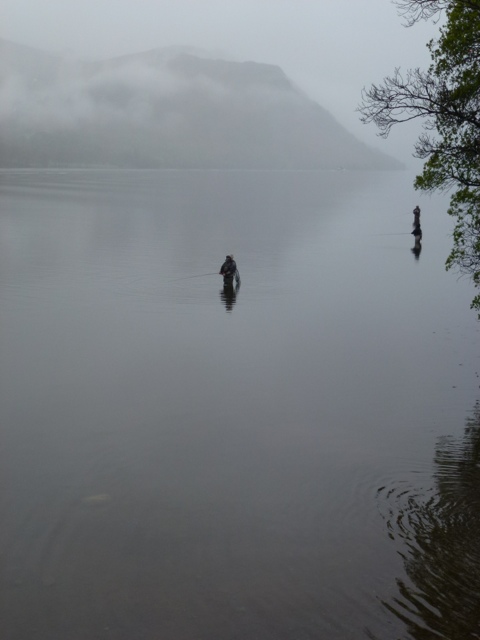 The journey into Ambleside, our home base for 3 days was exhilarating driving to say the least – interestingly, our map labeled the route in we chose "a bit hairy", LOL. A motorway thinned to an A road then a B road and eventually wound its way up and between terrifyingly steep slate fields as thin as a goat track with "passing areas" which were occasional road widenings barely 2 cars wide. It was tough driving because I wanted to watch the scenery but really needed to concentrate on the driving.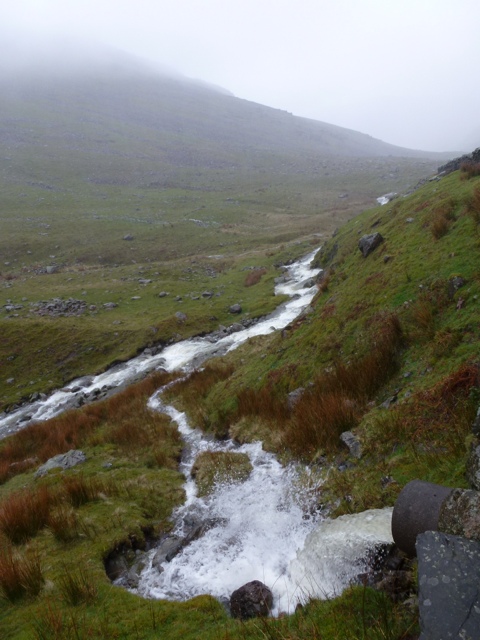 We checked in to "The Retreat", an odd upstairs self-cater flat in the middle of Ambleside, settled in and decided on a nap, both being done in. We are finding the being on the go all the time really challenging at times. With poor to intermittent wifi (a sore point as they advertised free wifi but neglected to say you needed to be in the adjacent building to get signal – hence the actual reason this blog was so late as I lost interest and concentrated on making the most of the place, sorry devoted readers).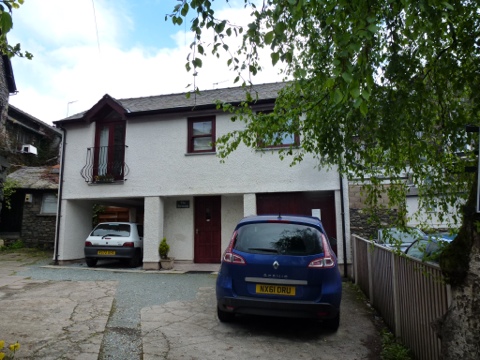 Ambleside is a great central base as it turns out, near the head of Lake Windemere and within cooee of most others it allowed us to venture out into the great beyond on a bunch of different levels.
We had decided in Oz that it would be cool to walk around a lake – on most it is possible but they a mostly all huge meaning the round trip would be beyond our capability. Buttermere Lake (although readers I think that "mere" means lake as most of them there either end in mere or water, so I could be saying butter lake lake for all I know) had a stated round trip of 4.5 miles, add another mile to walk to and from the distant carpark (don't get me started on uk parking) and that is what we did one fine Saturday.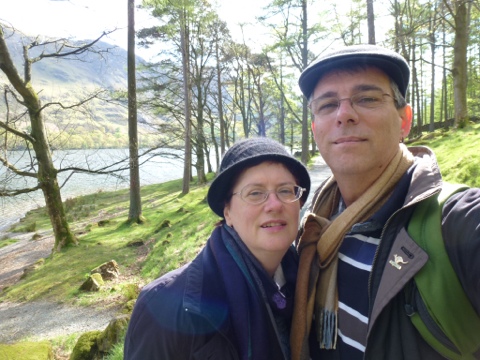 Well defined walking paths wended along the shore of the lake, amongst forest, pebble beach, waterfall, sheep paddock, rock hewn tunnel, cliffside goat track and more. We really enjoyed the challenge, by far our furthest walk in recent times.
The scenery was stunning, there were other walkers who went extreme and forged paths up the sides of the enclosing mountains which is lovely for them but not for us. We walked from the foot to the head waters and the round the other side, losing the path for a bit but that was all part of the adventure.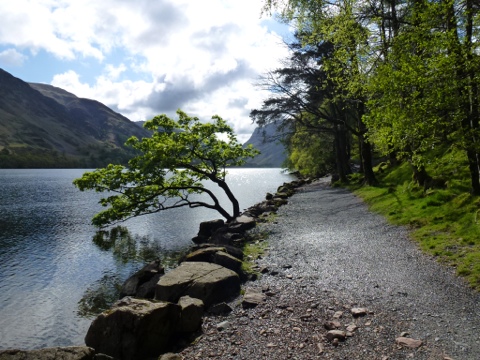 On the drive out we stopped in a layby in the most awesomely awesome mountain pass, sheer slate cliffs either side, babbling brook (well, raging arctic stream to be more precise) so we layed out our blanket and had our picnic lunch there – just amazing.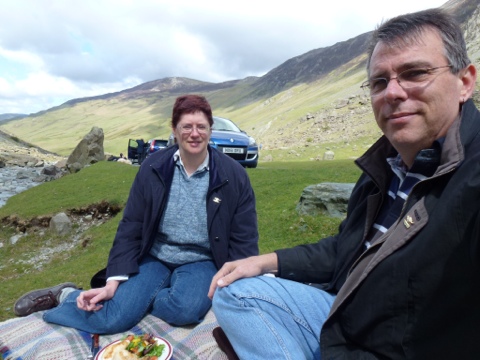 We ventured out onto Derwentwater in a steamer (this wooden chugger of a launch, initially sitting near the front until we discovered why few rushed there as the bow spray is cold and unwelcome. I must say that I was underwhelmed – do not get me wrong, Derwentwater is as stunningly beautiful as the other lakes but I did not find the views from the water as nice as from the shore – weird I know.
Another day we set about exploring the many towns in the area, frustrated by the parking we saw a variety of places, ad tea at many, found tourist junk at most. I found the driving around the best – I have always loved driving in the country, particularly when the roads are tree lined. It is extra special to me when the trees form a canopy across the roads and that was what driving this district was like a lot of the time. This time of year (early spring) is glorious – the oak trees are just coming into leaf, the other trees are lush new greens, there are wildflowers everywhere and it was just beautiful, if a little chilly.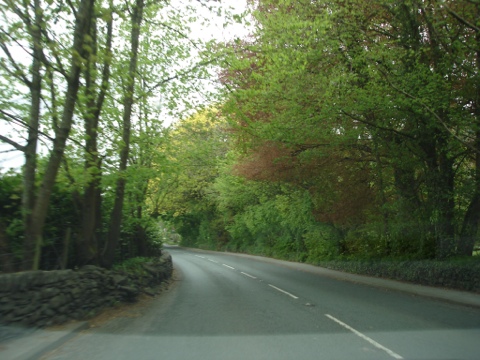 People had told me I would love the Lakes District, they were right, and I could see myself revisiting it, each season would bring something new but I reckon autumn would be pretty special given how many trees are deciduous in the uk.
Our last day in the district was a rest day, but we did do a little touring and made a pilgrimage to what must the most out of the way, least signposted pub in the UK. We asked plastic patsy to take us to Cartmel Fell, and then got lost trying to find the Inn called "The Masons Arms". After getting hopelessly lost we phoned them, they said go to a bridge we had passed earlier and look up the hill. Sure enough, an Inn stood there, nestled in surrounding woods, no signs, no advertising, no clear way to find it.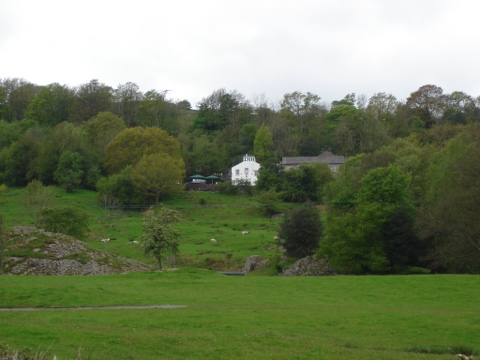 When we got there, the place was full, dozens of people had found it before us although i am buggered if i know how. I am guessing things like Trip Advisor, word of mouth and local legend are powerful forces when you harness them for good food at a reasonable price, great selection of local ales an brilliant atmosphere. We had a brilliant lunch of game terrine, mushroom soup for starters and then steak&kidney pie and duck sausage and mash. I got to try a pint of the local dark ale, warm and sort of flat, straight from the barrel – delicious indeed.
We rolled home and began packing for our two hop flight to Singapore. Away went the bulky cold climate clothes, out came the light weight shorts and so on, as our working suitcase changed to suit the destination and our bigger one now has the woollies which is handy as they now wrap around delicate things we have bought.
We motored, mostly via motorways, to Manchester Airport, dropped off our much travelled (1980 miles, yes, we counted) blue Renault and met my Uncle Keith for a cup of tea and a chat before checking luggage, clearing customs and boarding the plane. It was nice to catch up with Keith, apparently I was a mere babe in arms when he last saw me, you get that.
Farewell UK, it has been wonderful.