To say Singapore is "tropical" is an obvious understatement, but to a pasty Brit (or rather an Aussie that has been acclimatizing to UK weather for the last 5 weeks) the climate hits you like a cricket bat. It is not really the temperature (although at the moment it is a pretty constant 30+ all the time) but the humidity that knocks you around.
Singapore is perched close to the equator and so is hot and wet pretty well the whole year round. As such, it supports lush plant growth and that is one thing we wanted to experience – where better than the Botanic Gardens, just out of town.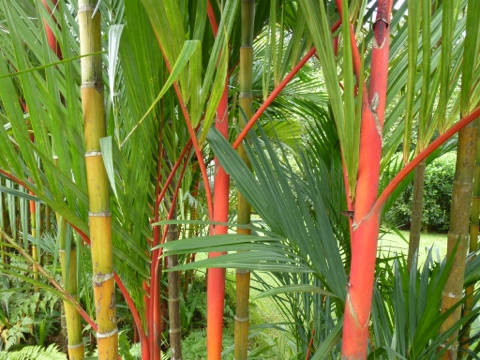 We grabbed a taxi (pretty economical, S$6 ish from home base) because we did not invest any time into working out the MRT system here (am sure it is just as simple as the Metro in Paris or the Underground in London) and began meandering the acres of themed gardens, marveling at the variety of gingers, helliconia and more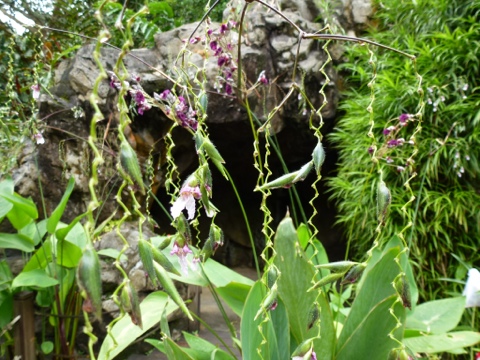 Some 25+ years ago, Jo and I had visited Singapore and had fond memories of many things, including the orchids, so we were delighted to see they had a well established and exhaustively extensive National Orchid Garden to visit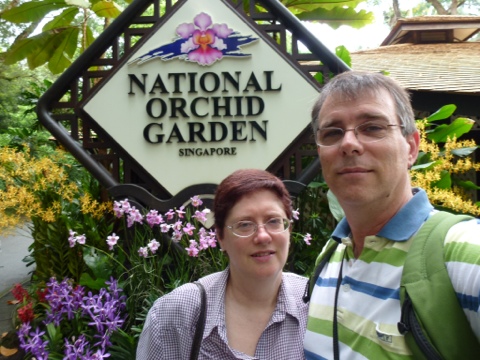 The variety and bizarreness of orchids on show was breathtaking, given we were also gasping in the suffocating humidity the effect was doubly so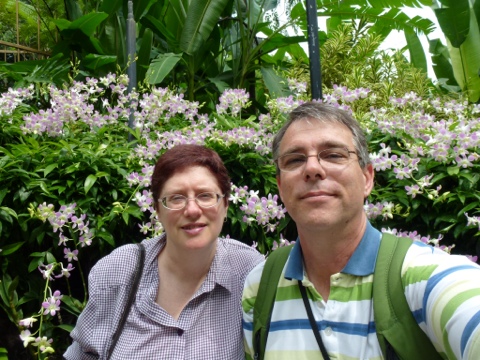 Such lovely things, of the hundreds of photos we took, none really do justice to the vibrancy of colour and intricacy of form in this group of plants alone. It also does not help that the camera kept fogging over with each temperature variation we encountered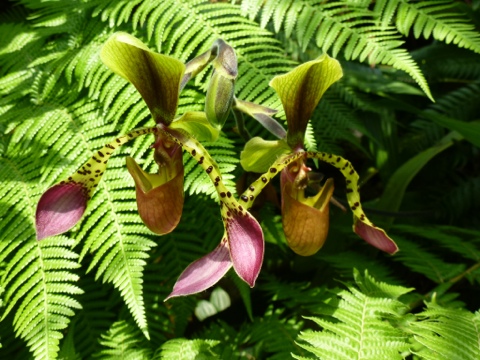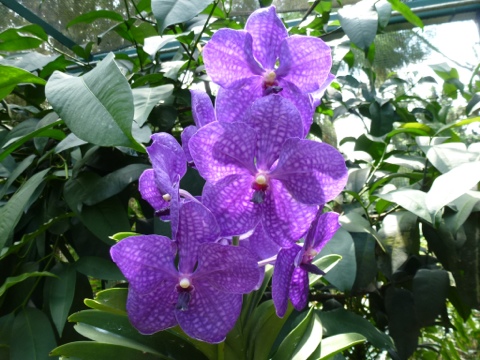 We found that normal levels of activity were quite difficult, initially consuming way too little water we ended up cooked and exhausted before we re-hydrated, slowed down and stayed in the shade. The humidity does not seem to be constant – early morning (unless it is raining) is quite bearable but as soon as the sun gets up it starts. Our evening excursions have been like saunas at times, particularly in the markets and open air hawker stalls. You sweat so much (erm, sorry, Horses sweat, Men perspire, Ladies glow) that fresh fruit and tiger beer are necessary additions to your day.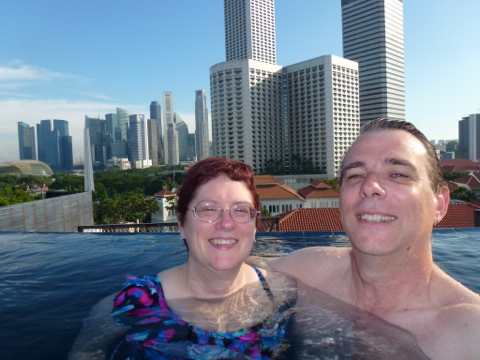 Cooling off in the pool is a luxury but wow, the "infinity" pool at our hotel gives you the feeling of floating above the city, even more spectacular by night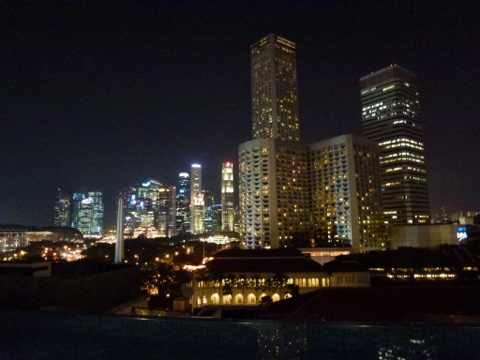 Still, that is all part and parcel of the Singapore experience, right?