Our last night in Singapore was always going to be SATAY. We had heard of a section of the city where, after 7pm, they close off the street and set up tables and chairs then mobile hawkers descend and try to sell you stuff so we thought "why not".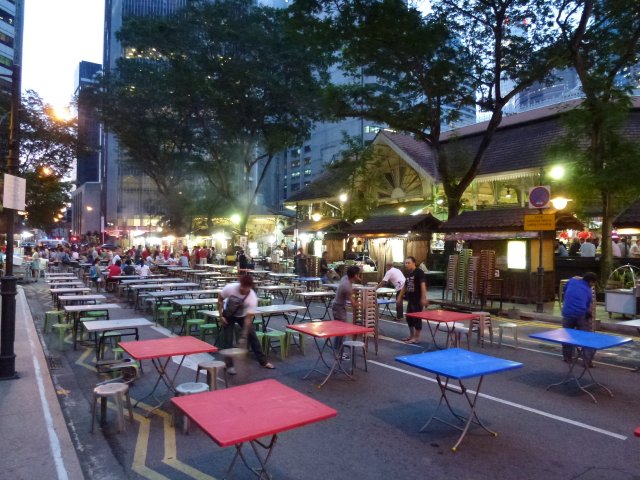 The food, if a little more expensive (and I think a little more inaccurate when calculating change) but the atmosphere was electric with one stall competing with another as "best" satay.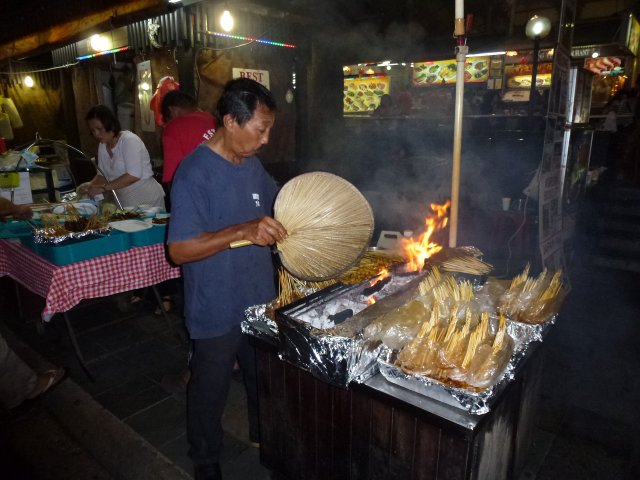 We ordered 30 sticks, avoiding the mutton (the last mutton ones had, as is traditional, a small glob of mutton fat mid way along it – tastes good but is a but off-putting in retrospect), some rice cakes and got talked in to a Jug of Tiger beer (because they also said they had sprite/7Up so Jo could mix a shandy and help me finish the jug) – alas, no mixer so Jo had a coke and I did my best with the jug.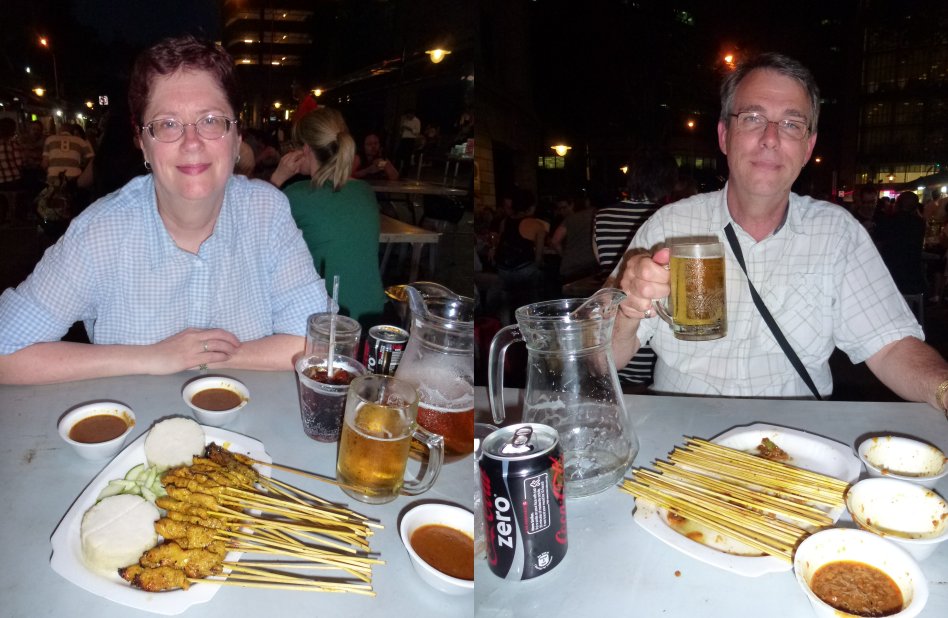 The food was fantastic, such a vibe and we also user the MRT to get there and home (something we had not planned to try, but thought "why not", figuring if we could master the Metro in Paris and the Underground in London then this should be easy apart from the Cantonese – it was).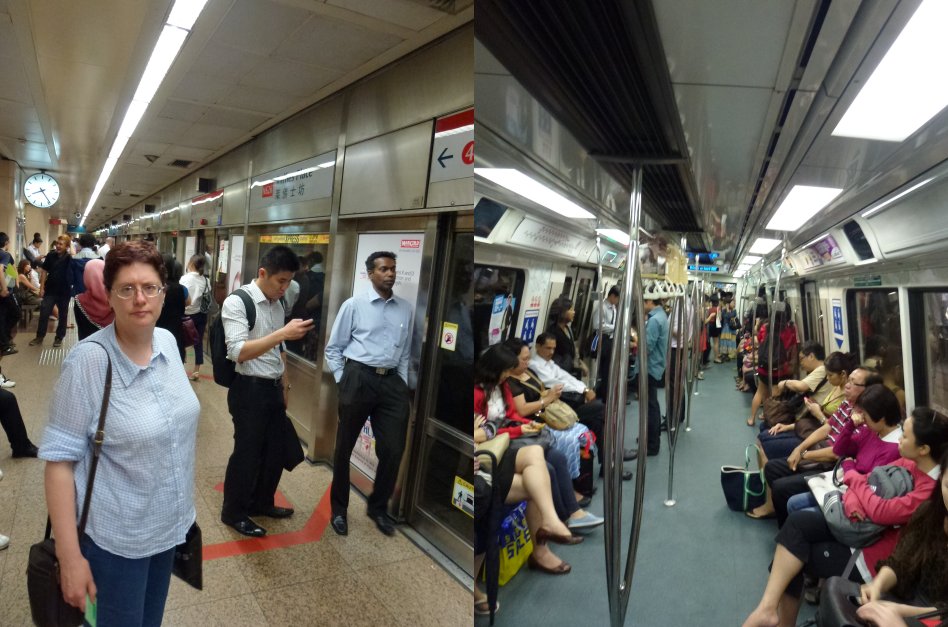 Wandering around Singapore at night is amazing, we felt safe and happy that we had done some aspects of the city proud but more importantly we had rested and refreshed – hopefully avoiding the worst of the effects of jet lag when we get home. Big sleep in planned and a lazy morning ahead.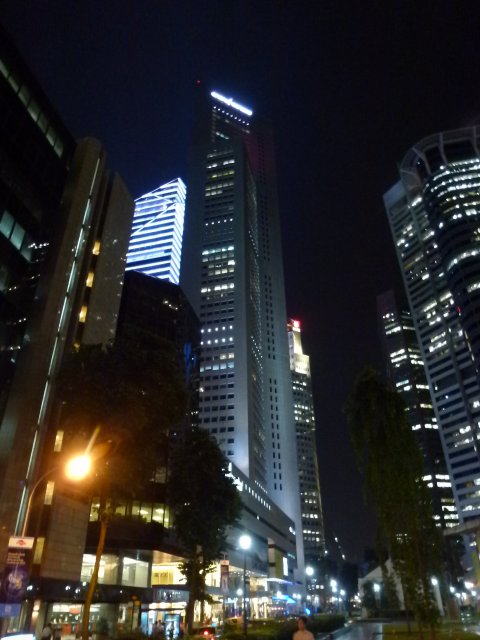 After a morning swim and a suitcase re-organise to "who cares, we are going home, oh god just make it all fit in" mode we checked out of our hotel room and took a taxi to Changi Airport. After checking our baggage in (having carefully managed the weights so we were just under our limits on all bags) we had Yum Cha for lunch then boarded the plane bound for Brisbane, home.
After an uneventful, uncomfortable (and rather boring as we had seen all the movies we were interested in) flight we arrived in Brisbane, cleared customs and had planned to catch a taxi home but, such a nice surprise, our friend Michael was there to meet us as a welcome home.
After a good natter, catch up and a lot of silliness we packed all (including the kitchen sink) in his car, guessing initially that it could not possibly fit – due to luck and the tardis-like properties of his car all was cool and arrived home by about 2.30am, still buzzing.
What is it about home? The reassuring click of the front door, the layout of the house that often does not require you to turn on the lights to navigate, the familiar toilet seat, the perfect amount of tannin in the teapot, the casually accommodating basket of bits and pieces that accepts your keys, the friendly glow of your own fridge, the sound of teaspoon on china, the crispness of fresh sheets, the support of your own bed, the smell of your pillow, the familiar night sounds of your own home, the bastard next door with the whippersnipper at 7.30am?
It is said that travel broadens the mind, certainly we have loved this experience and have already begun thinking of our next two adventures. We have really enjoyed travelling together – sure sometimes we could have willingly murdered each other but I think we make a good tag-team travel group. It is however, after a time away, lovely to come home.
Hope you have enjoyed this journey even a small fraction as much as we have, dear reader.