Part of the "holiday" ritual, when possible, is a long weekend away and off the grid – necessary to re-condition the batteries and the mind. This time last year we booked a cabin at Wychwood Forest Escape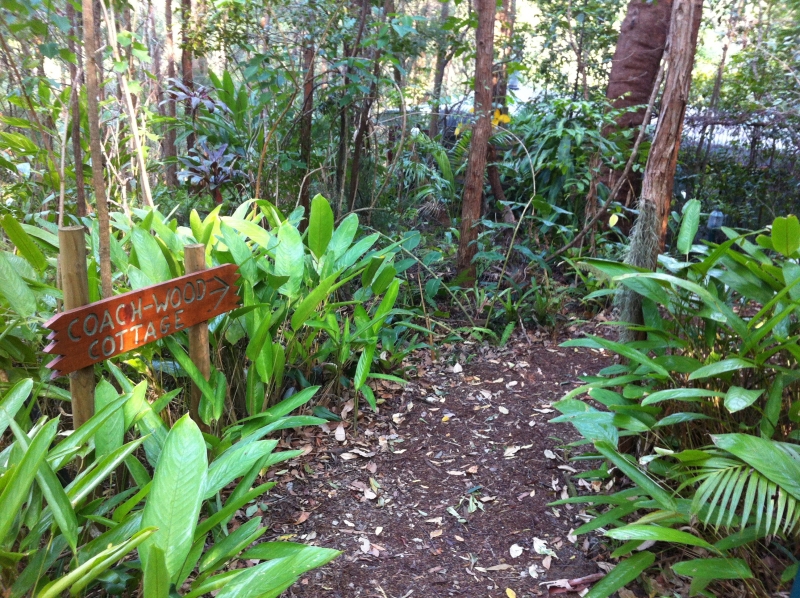 An isolated cabin, in remnant rainforest, little or no phone/internet connection seems the perfect getaway.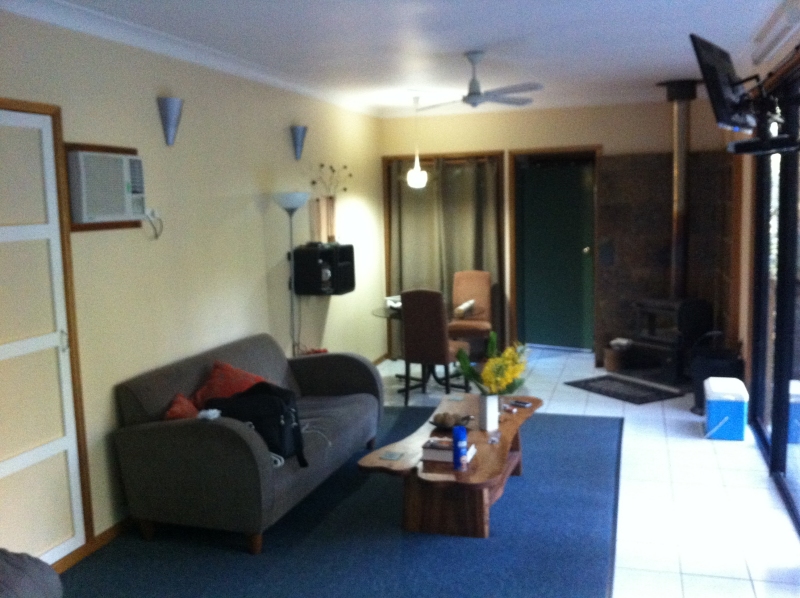 We enjoyed the peace and quiet so much last year that we decided to go back this weekend and this time chose the cabin overlooking the pond.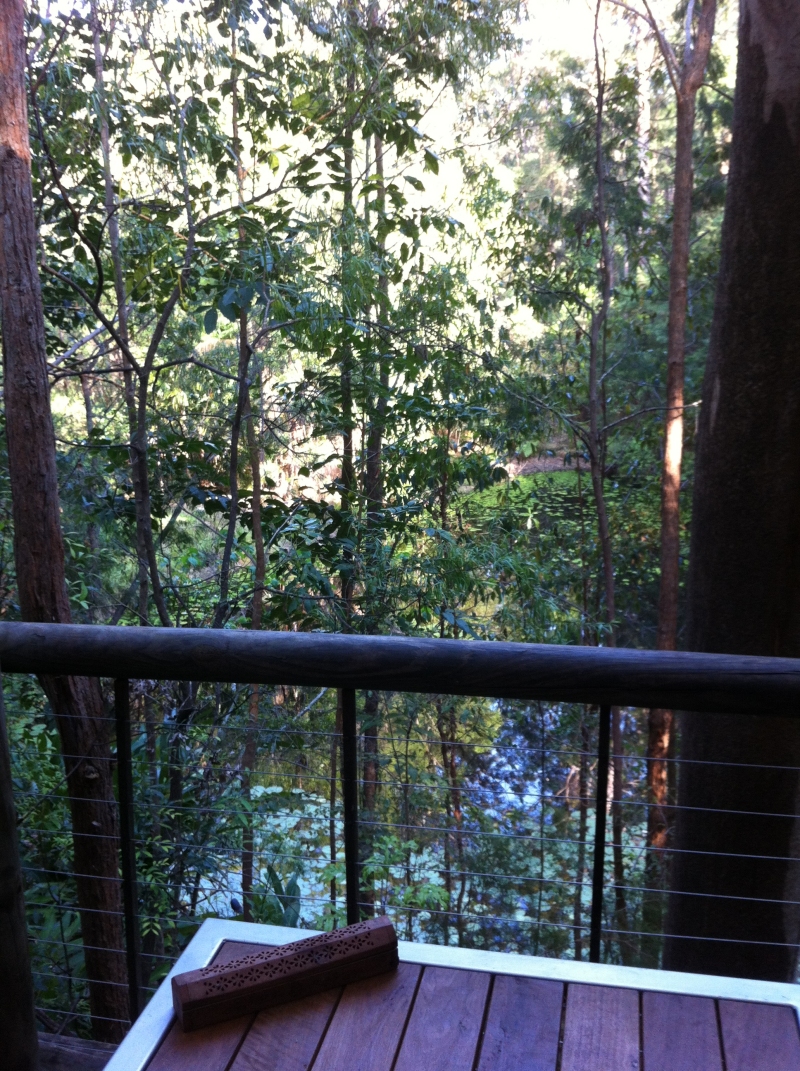 The day of arrival the cabin was cool and a lovely breeze kept us cool in an otherwise blistering day, the trees roared with breeze all night – very restful. the next day was still and by 8am unbearably hot – so we closed up and put the aircon on and veged out which was bliss.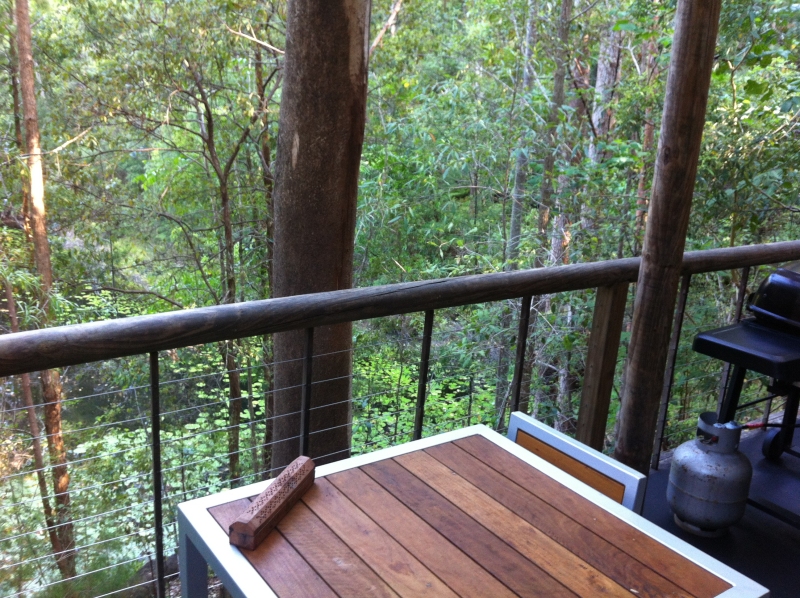 The proprietor supplies an awesome breakfast basket, the deck had a kettle bbq and an array of cookware – we took provisions and devised some fantastic meals amidst book reading, paper folding and r&r – wonderful weekend in northern NSW – the heat was oppressive sadly which made our morning at The Channon Markets a bit of a trial.