Leaving early from Brisbane, we took the (surprisingly short) flight to Sydney, train to Circular Quay and the beginnings of a perfect day on the Harbour.
If you have not visited Sydney, your really must, I think the Harbour is magnificent and we were perfectly happy to wend our way through The Rocks, then work our way around the Quay towards the Opera House. The sun was shining, water calmish and the company wonderful.
Our first goal this holiday is, on our 30th Wedding Anniversary (which is today, 2 April, 2013), we wanted to wake up to see the sunrise over Sydney Harbour and then follow it up on the same day with sunset over Uluru – we are on track for that goal, waking to see a flooping huge suburb of a cruise ship blocking our morning view of the Opera House (damn you :P)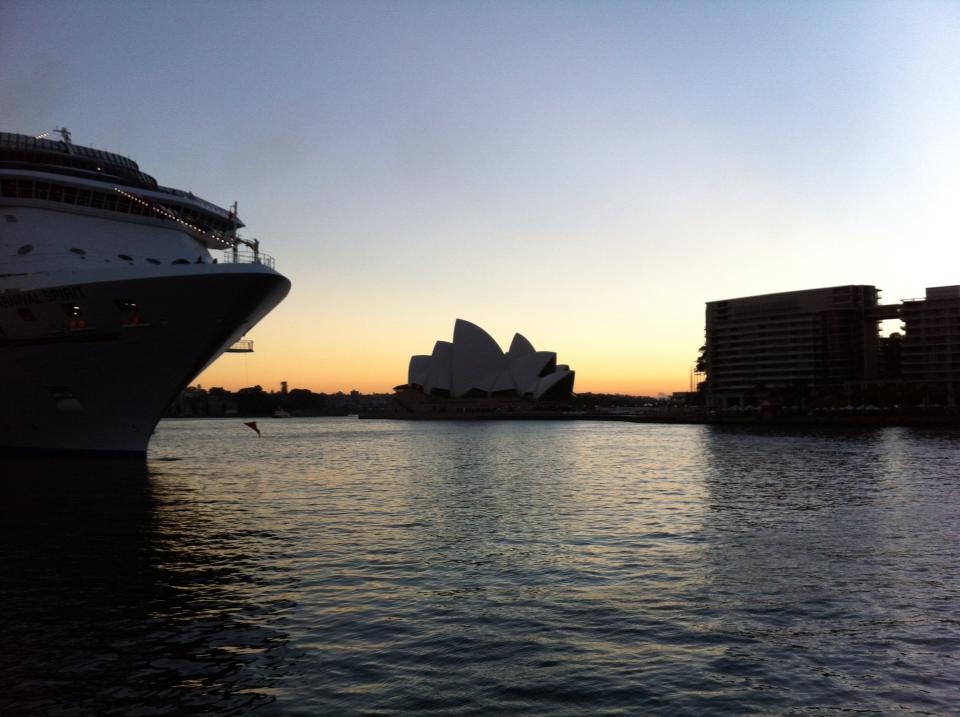 Walking around the Quay in the morning transit back to the airport, we caught the above view – nice hey?