One of our traditions, for a while now, has been to leave an origami figure for the owners of our digs to find.
There are gift folds all over UK, Paris, Singapore, Tasmania, the Great Ocean Road, Melbourne and northern NSW. For our Mediterranean journey I decided to find a great Kangaroo. I tried 7 different designers before settling on Gen Hagiwarra's design.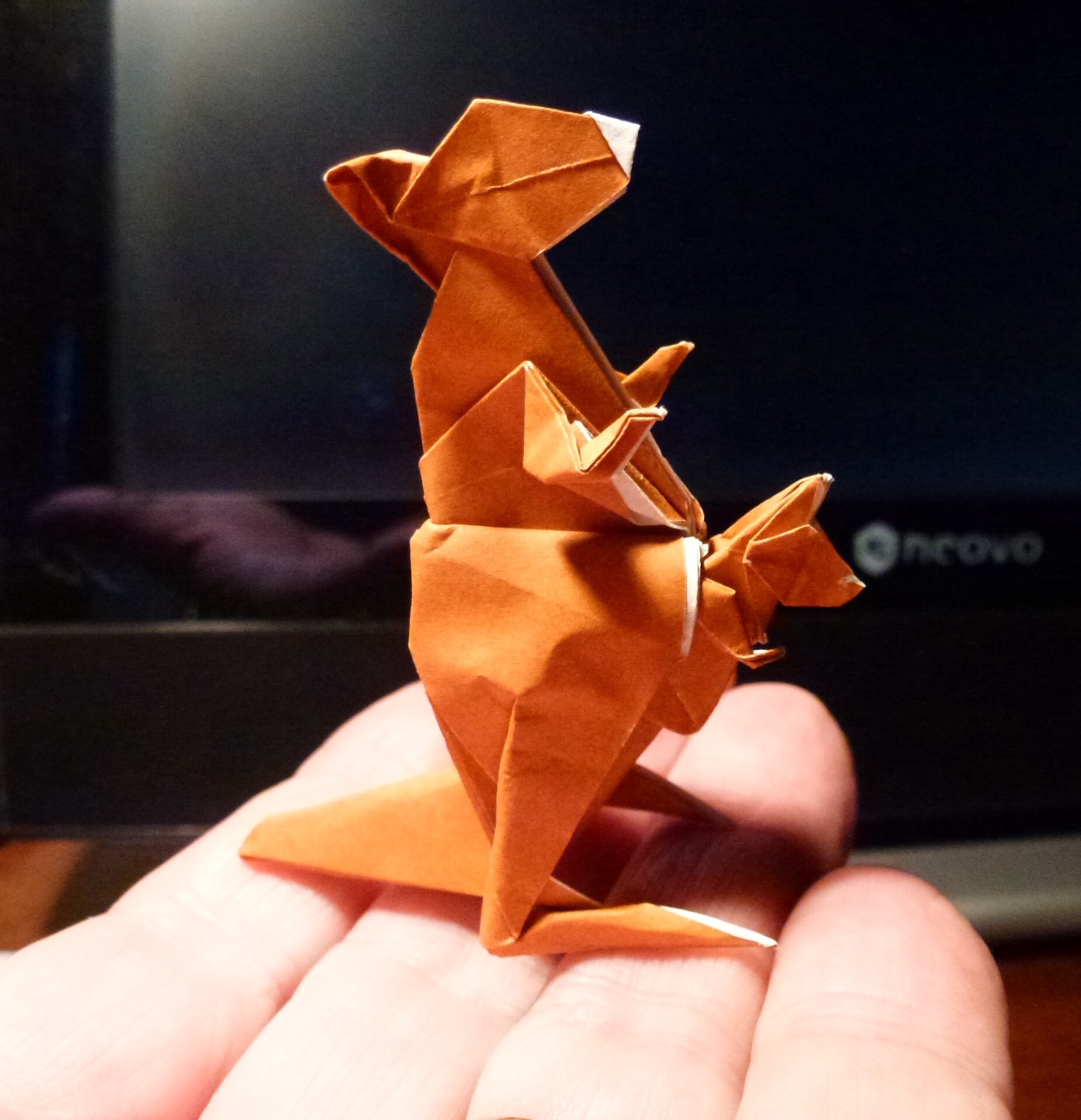 This dense but lovely fold is 3d, has an astonishing level of detail, complete with joey in pouch.
I have successfully folded this from memory and am getting better at controlling the posture, but hope our hosts love the flying kangaroo.