After a huge day and a bit (felt longer) of travel that included a stopover (and swim, meal and general relax) in Singapore, we arrived bleary and fatigued in Istanbul. The flight path from Singapore to Turkey took. Us up and over the mountainous regions of India and meant Something-istans and was often turbulent. Neither of us were able to manage any more than a couple of hours of uncomfortable sleep but arrived in good spirits.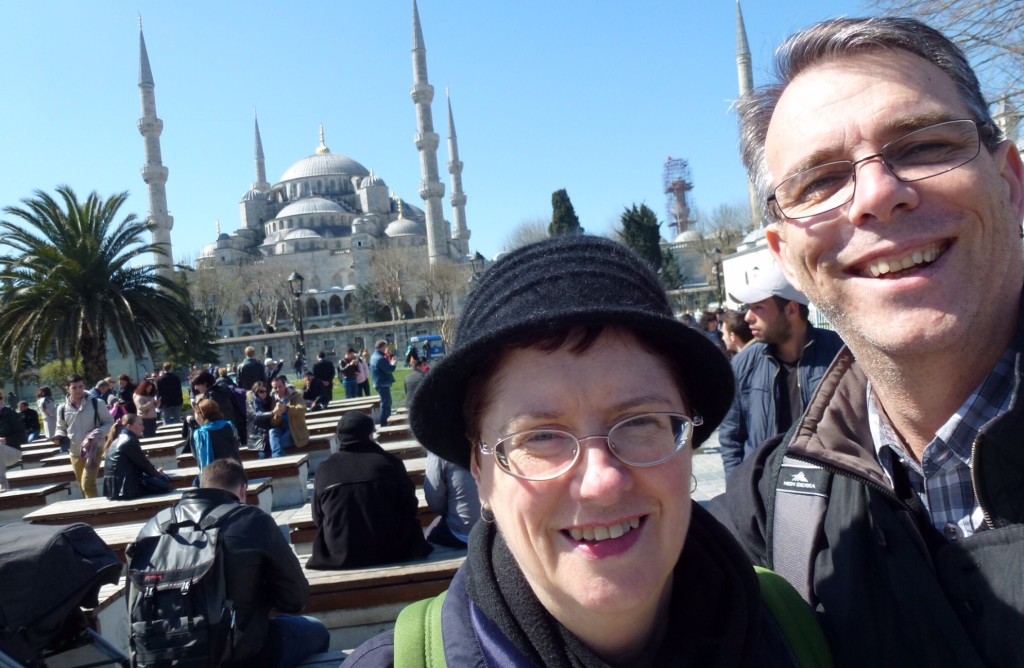 Waiting for us at Istanbul airport was a driver who whisked us away (I am not sure which way as many times I had my eyes closed as he hurtled through heavy traffic and impossibly crowded narrow cobbled streets to the old city and our accomodation – a quirky unit in Sophia Studio Appartments. I am so glad I am not driving here – there seem to be no rules, no one indicates, the streets (in the old city at least) are not designed for cars and they drive on the wrong side of the road.
After a kerfuffle with our credit card, we headed off with our genial host Rifat to recon the local area, sussing out local butcher, bread and cake shops, supermarkets and other essentials. We then girded our considerably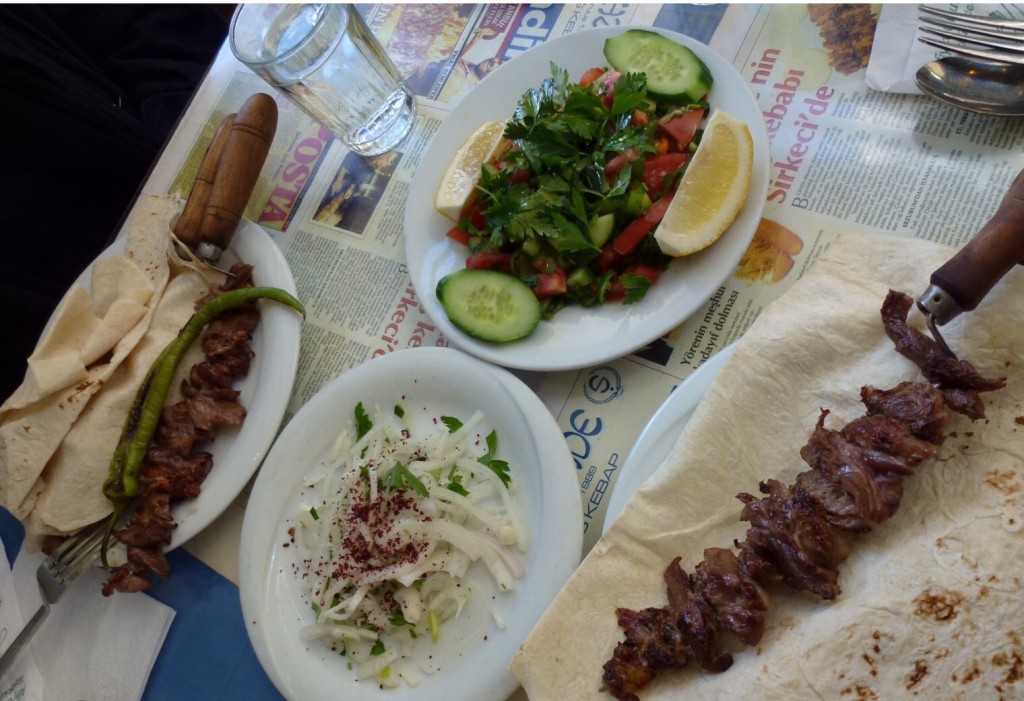 fatigued loins and headed out for the rest of the day exploring the area.
We walked up and over the hill towards an area that contained the Hippodrome, Hagia Sophia and the Blue Mosque. Such rich history we are yet to explore fully, we hopped on a tram at Sultanahmet and off Gulhane and walked to a restaurant recommended on Trip Advisor for a light lunch of Cag Kebabs. Huge cylinders of lamb mystery meat are rotated horizontally over fire and shaved to order – we had ours on flatbreads with tomato salad, onion a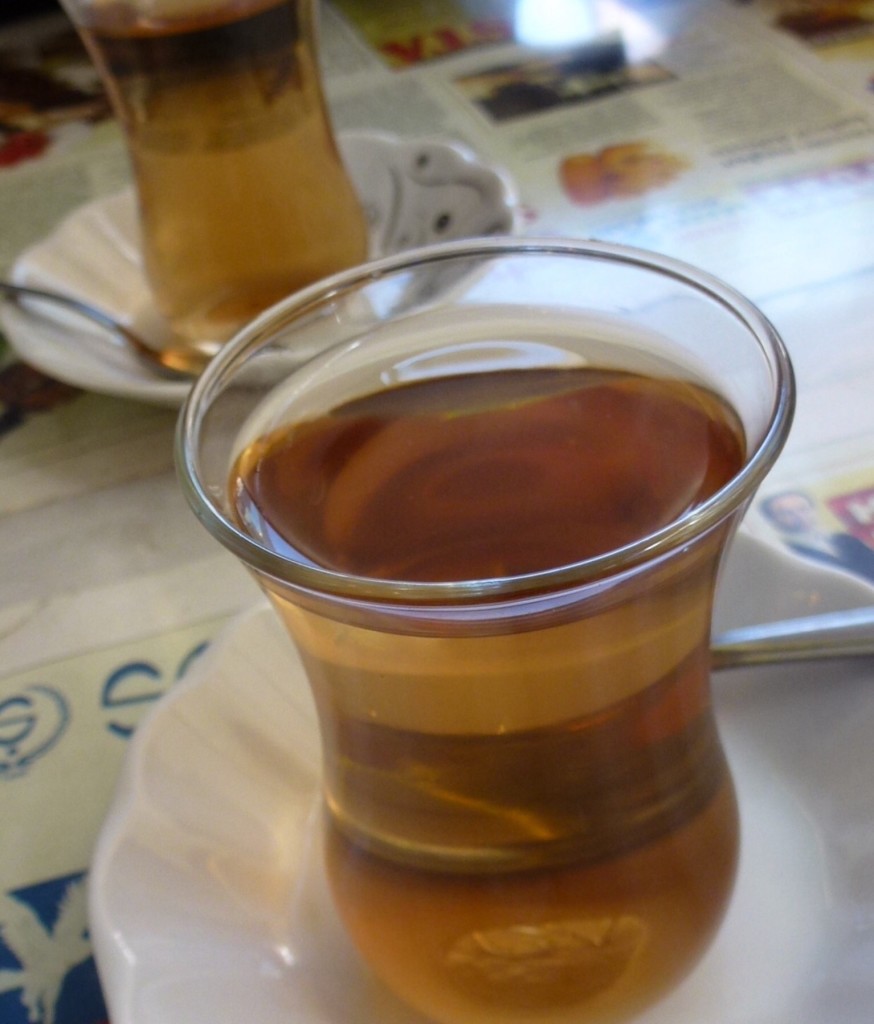 nd sumac – really delicious. We then explored markets, bought some apple tea, scarf and some local pottery before sending our way back to the Arasta Bazarre to look at things – we managed to get sucked in to exploring carpet and textile shops, we sort of know what we want but have yet to find the very thing.
On returning to our unit, we headed out for groceries then came back for an afternoon siesta followed by a late light dinner and a welcome sleep – big day tomorrow, working on getting our body clocks in synch.