When we were growing up, we had Basset hounds – lovely droopy, pendulous eared dogs. Mum had one called Rebecka, my sister had one called Cleo. Now I am not a "dog person" but these old ladies were different, they were family: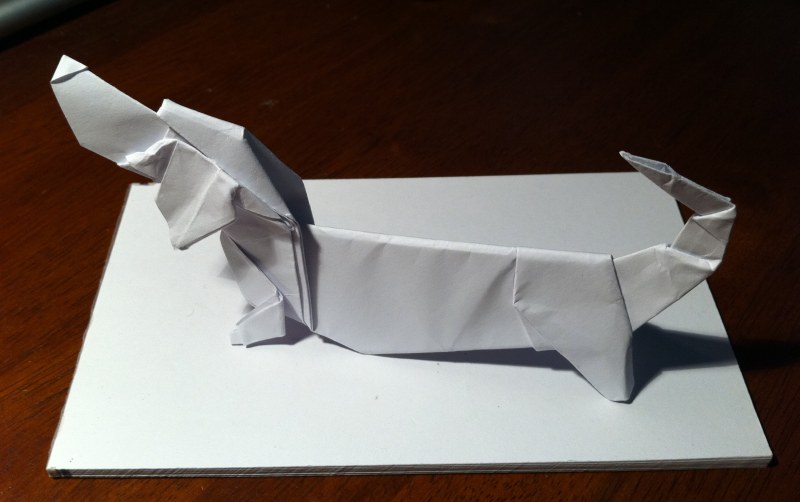 It is Mum's Birthday ***HAPPY BIRTHDAY MUM*** She is on the other side of the planet right now (in Cornwall) so a few weeks back I folded her a basset with similar colouring to Rebecka (bought a brindle cow print from a closing down craft shop nearby):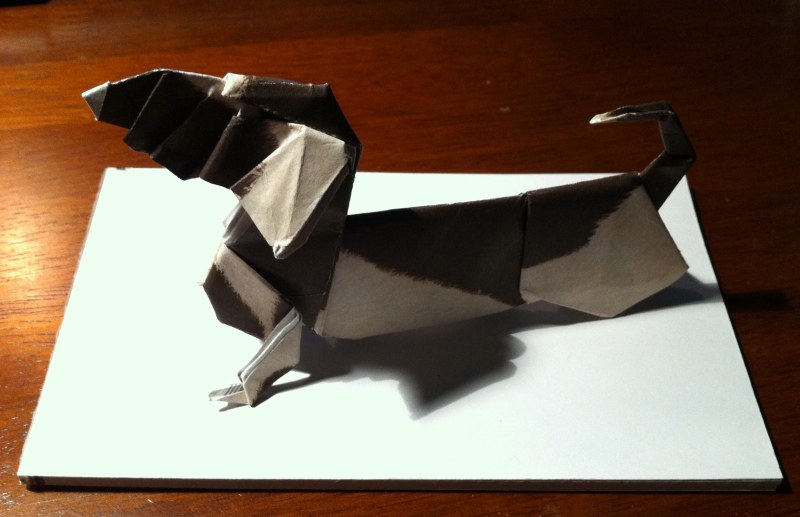 Hoping the post gets it to her on time, this model fills me with fond memories, companionship, childhood, feelings of home. Anyone who has had a Basset knows they are just like people.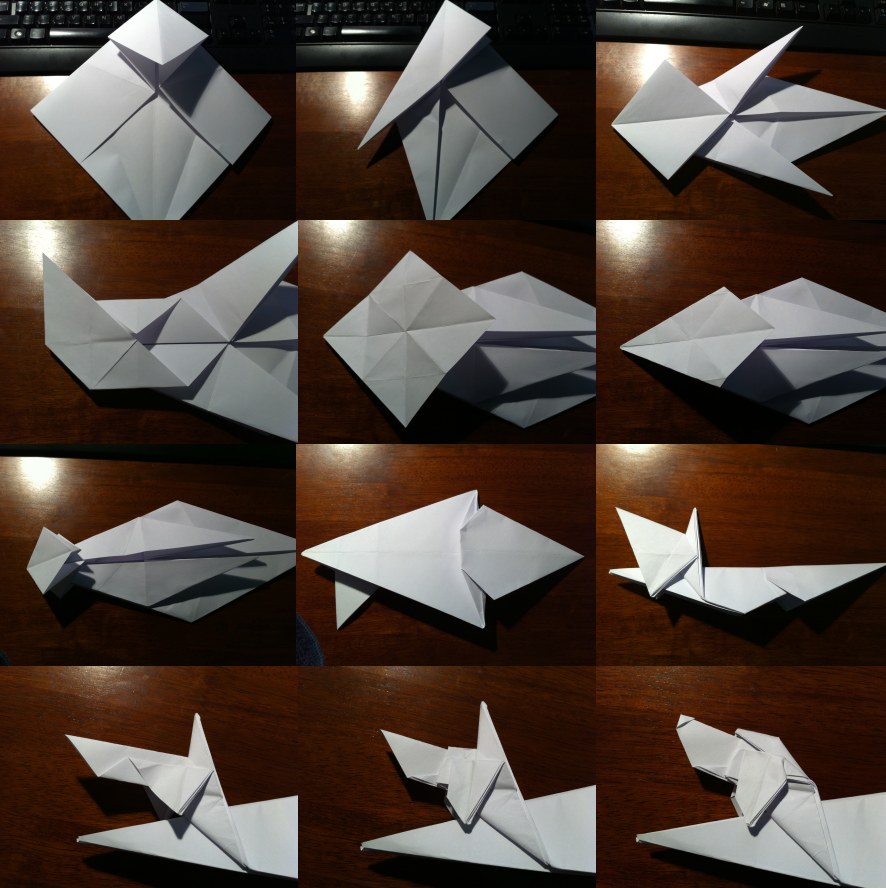 I would like to say the cow-print paper was easy to fold but it wasn't, tough work, my hands ached afterward, but it folded flat so it could be enveloped and sent off in the post amidst a card.
You can try this one for yourself – relatively straight forward, being tidy at the beginning makes for a better model later on.
June is a busy month for birthdays – must be something in the water around this time of year (or rather 9 months earlier :P)