Now I was watching this stop motion animation by Sipho Mabona, and saw a humanoid emerge from a sheet of paper, so began doodling with a square of parchment not really having any plan. Oddly a figure emerged with what looked (to me at least initially) like a shell on his back.
Immediately I thought of "Teenage Mutant Ninja Turtles" but my son said version 1 looked a lot like a skindiver (he has diving qualifications so I was not going to argue).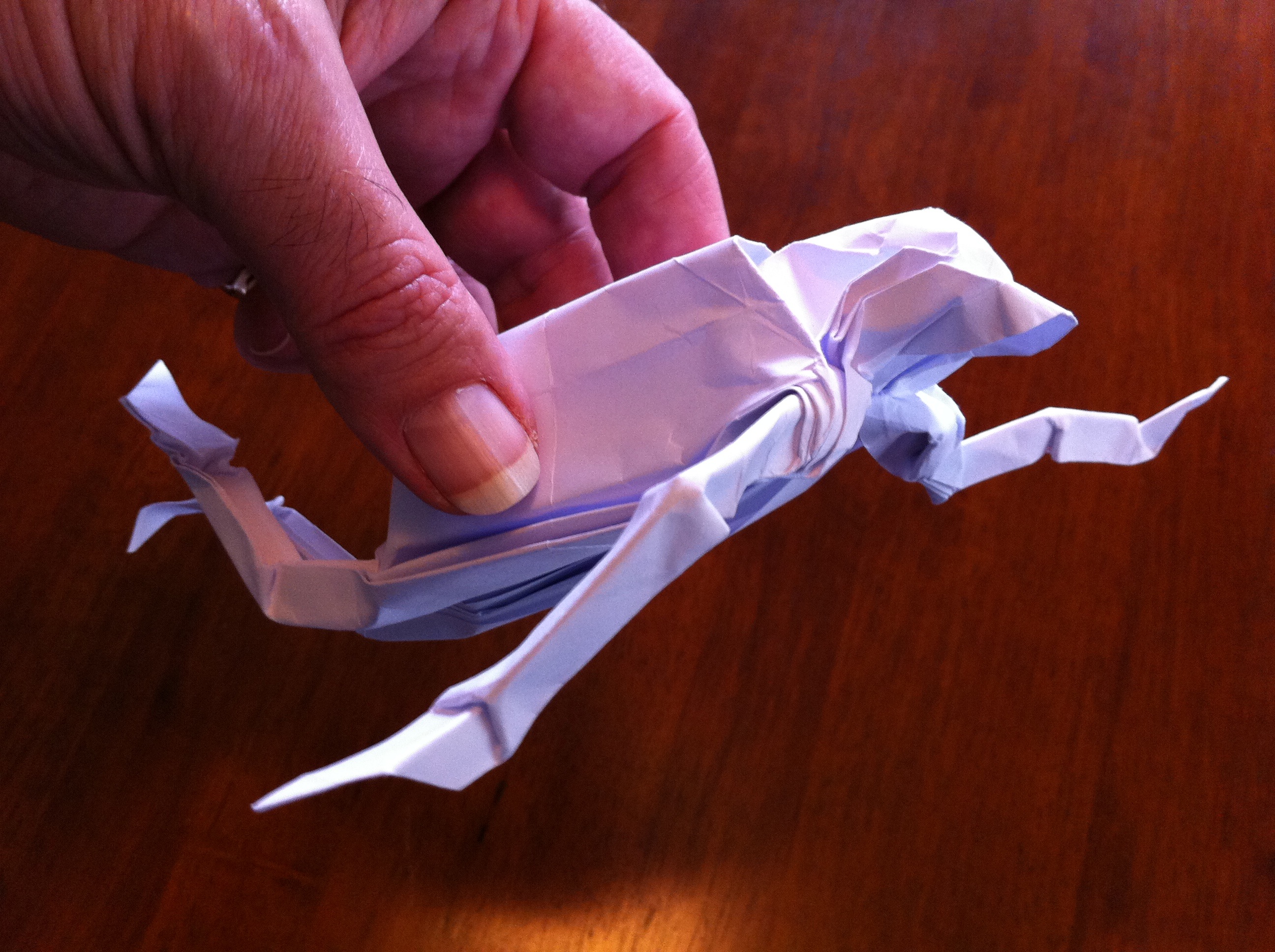 Surprisingly, I was able to fold it a second time and discovered a bunch of paper that was useable for a facemask, a nice 3d head, was able to fashion a pair of airtanks of his back and some lovely flippers and…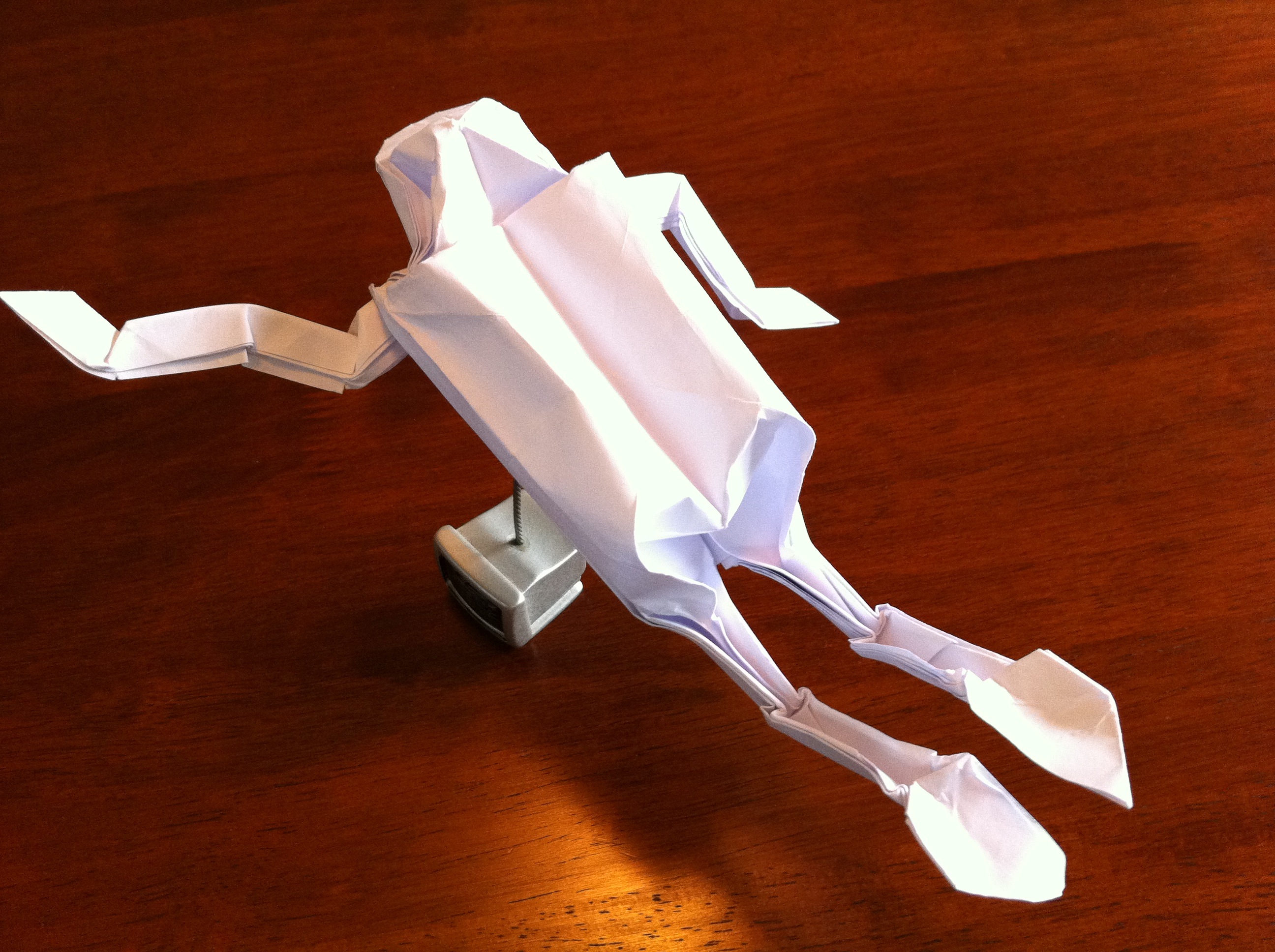 "Scuba Steve" now lives – I have NO IDEA where i got the name from, but depressingly when I googled it it seems associated with an Adam Sandler movle – my bad. The name stuck.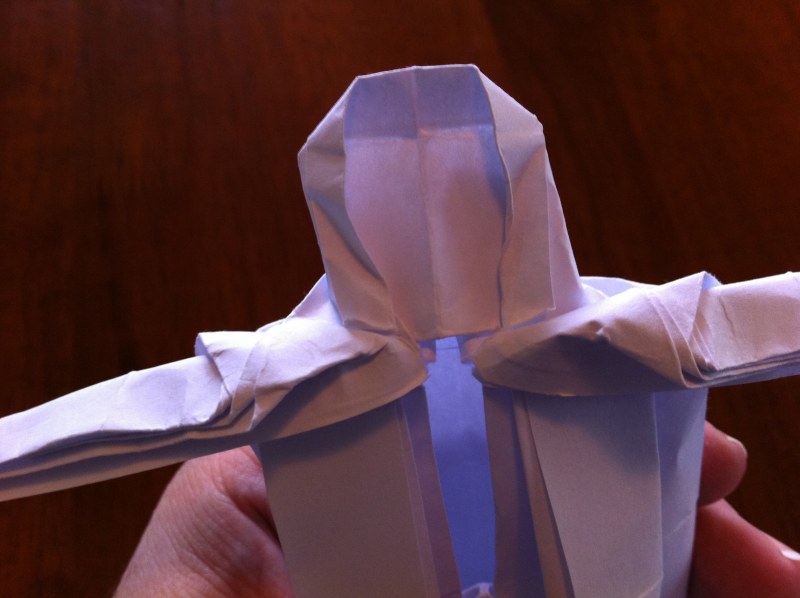 I am actually pretty proud of this model – i knew where I was going and, without reference to anything else I have folded (well, maybe the arms and legs are influenced by the Hoodie) I think this is pretty neat.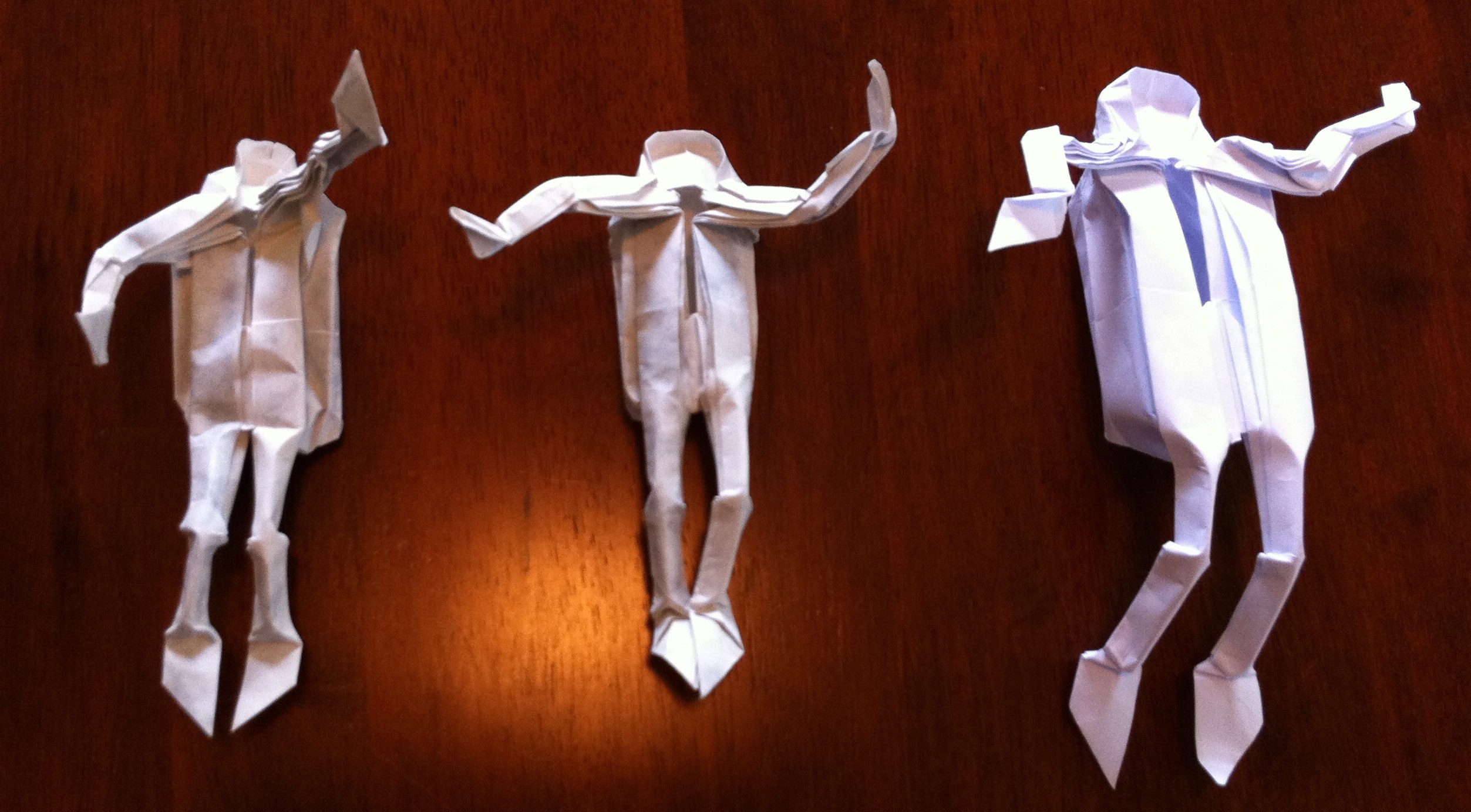 A PADI AOW diver in Florida offered to professionally diagram it for me (which is kind of cool, we shall see if that results in anything – he is a renowned origami author, fingers crossed).
Here is an interim set of instructions: scubasteve (PDF)
Addendum: Version 4 has been submitted to OrigamiUSA and 4Esquinas (the Latin American Origami Society) also seem interested in publishing it – we shall see. Interestingly because it has already been mentioned online, Creased magazine does not want to touch it – curious but fair enough.