I once had a friend that could comfort me when I was sad, that I told all my secrets to, that kept me company when the lights went out, that never complained or criticised me, that joined in on all my adventures, that I loved completely and unconditionally. This is Ted, my bear: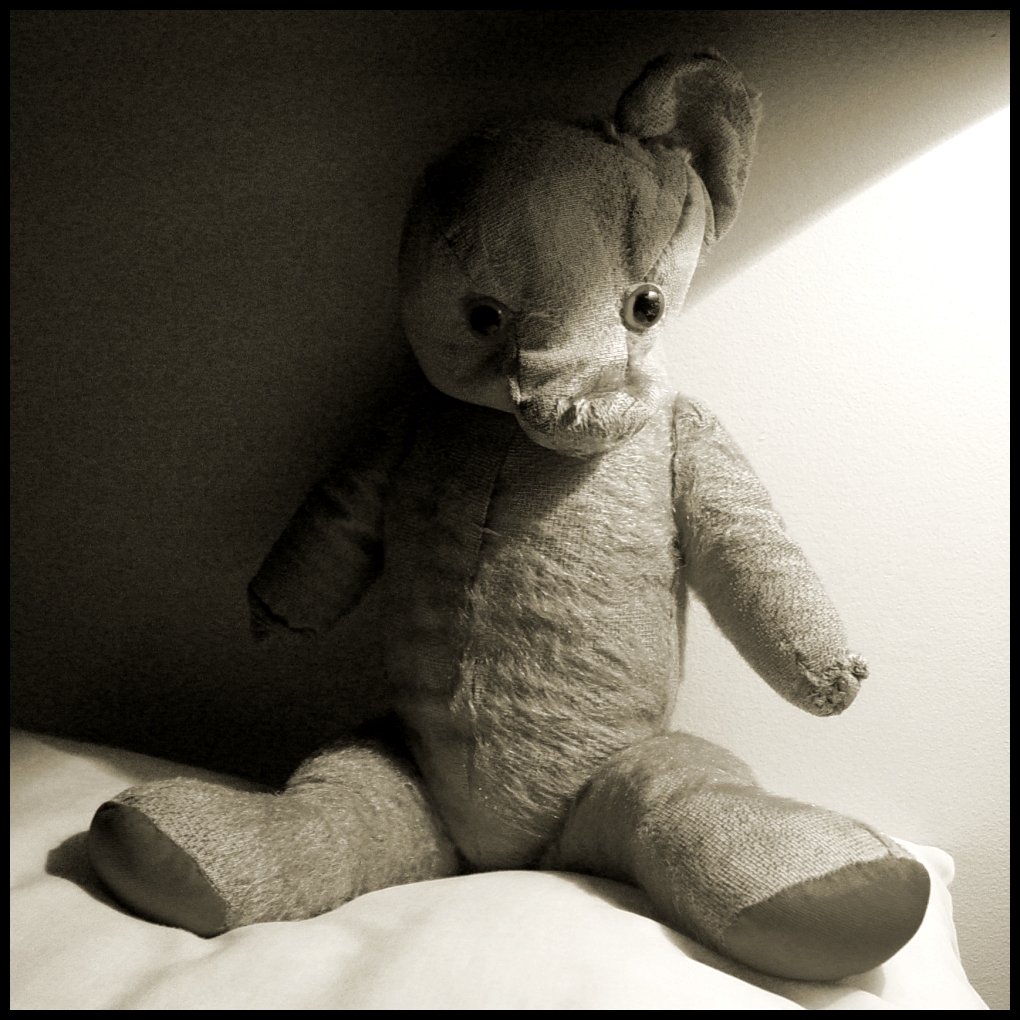 So a friend of my wife is having a baby – what better to welcome the little one into the world than a bear: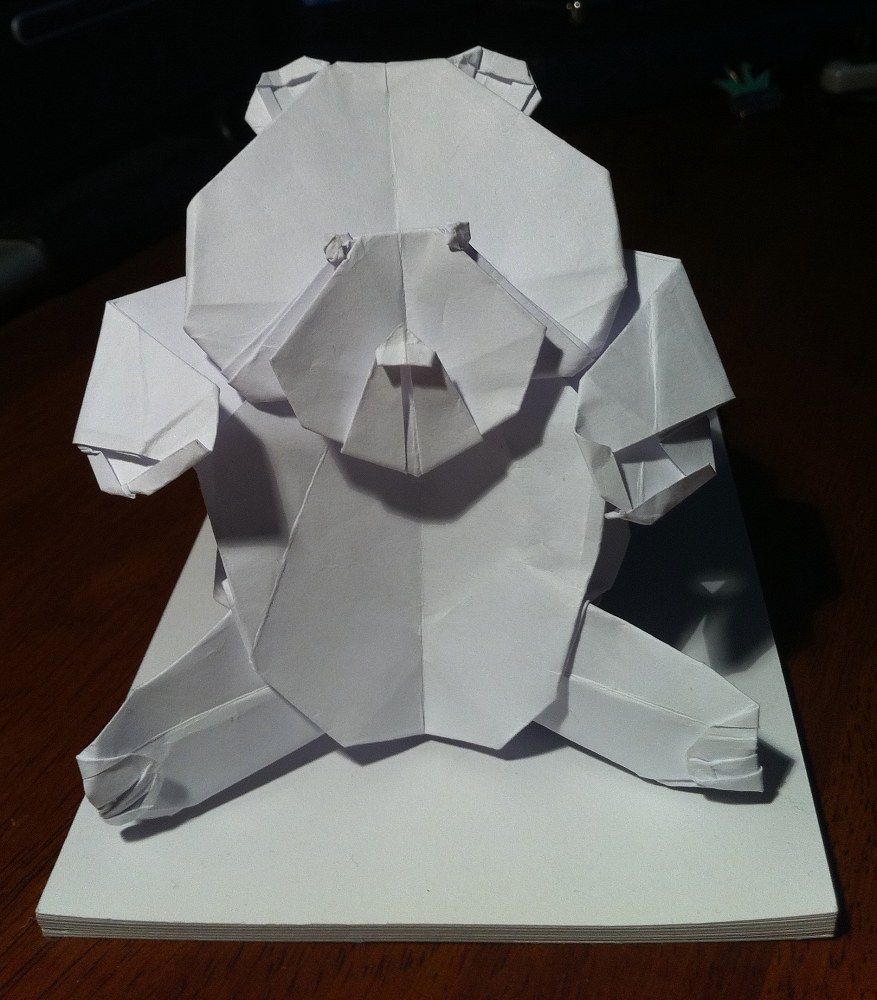 So I have had this design for ages and wanted to try it out. Scale was important, as I was going to mount it on cardstock with some double-sided tape, the height is 1/3 the original square size, so … easy. After performing my "first fold" on an A3 cut square of copy paper, I then fashioned a 26cm square out of brown paper from the baking drawer in our kitchen for his little brown brother.

A fairly difficult fold to complete with copy paper – thicknesses make subtle details clumsy. Surprisingly, brown paper (you know, the stuff you line cake tins with) folds beautifully – is strong and thin, must remember that.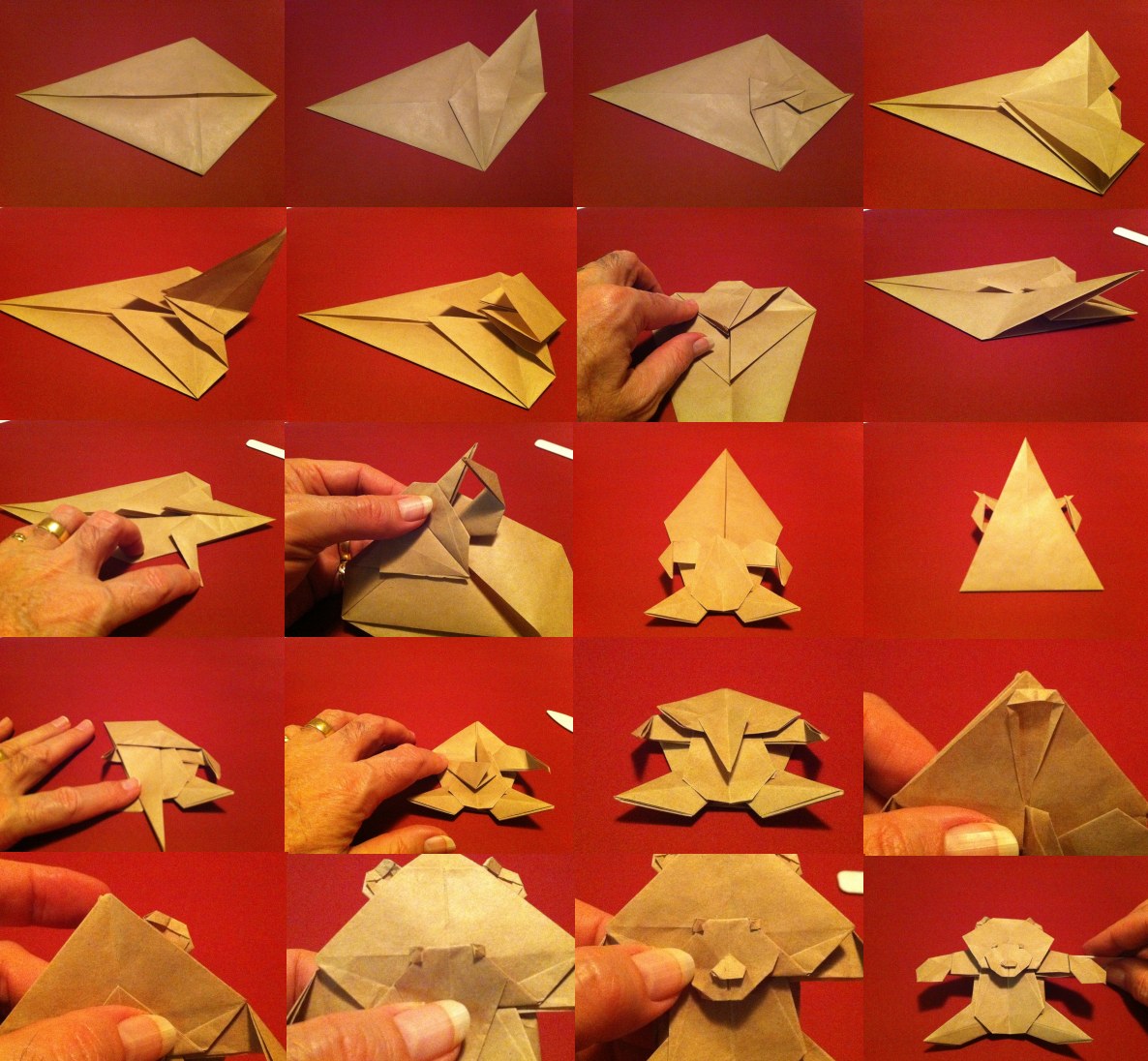 I like how the finished model has character – I have now folded a few of these and each one has it's own unique posture and facial expression – a lot like real teddy bears I think.
You may collectively go awwwwwww now 😛