Apparently it is "Shark Week" – yeah, I did not know either until I looked it up.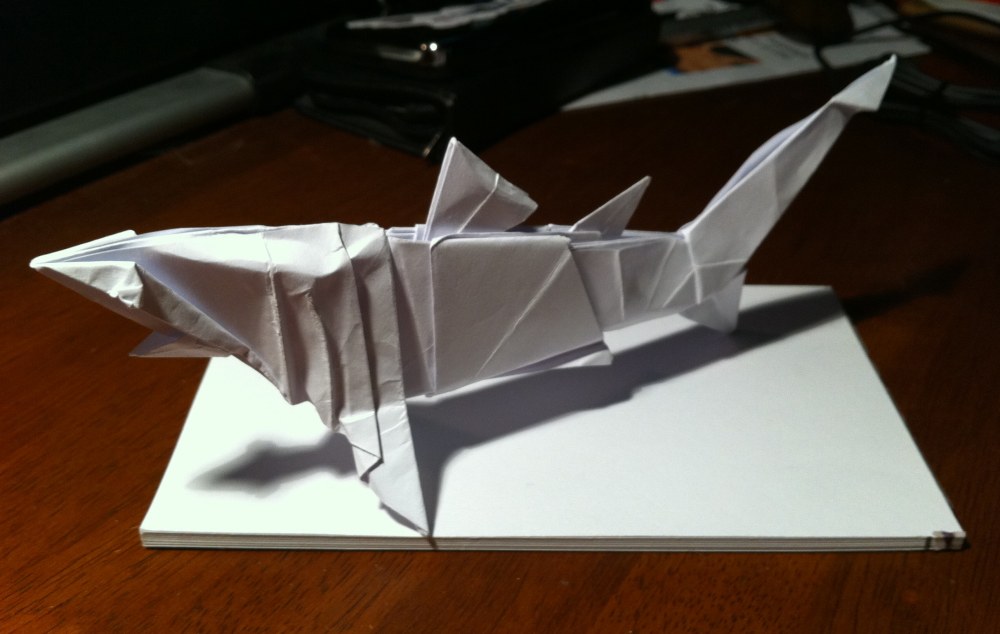 This ferrocious little beauty is a variation of the blue shark described by John Montroll and Robert lang in their book "Origami Sealife" and there is much to like about the basic form (not sure the picture does it justice).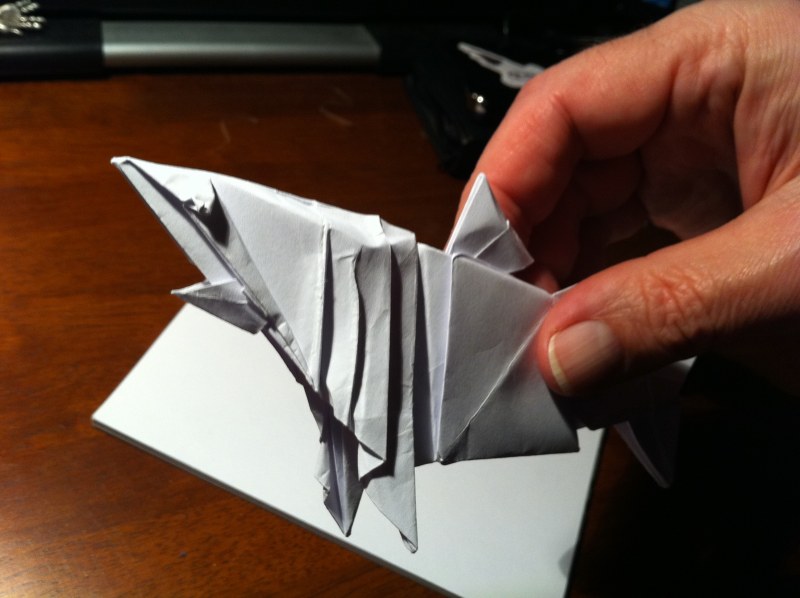 Lovely gills, beady eyes and toothless jaw, strong fins, shaped tail and a slightly 3d body make this model look like it should swim well and eat big chompy bits out of everything as it does.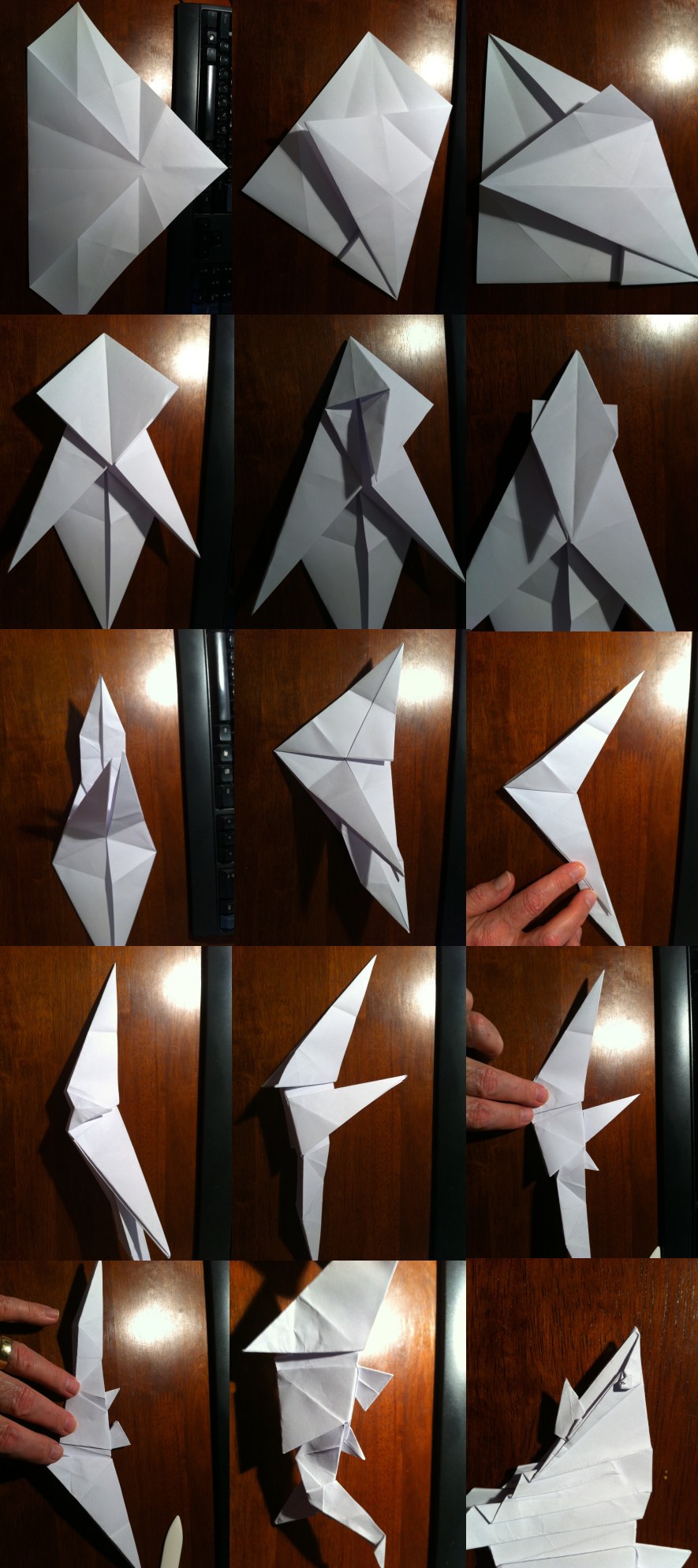 Quite happy with this as a first fold – learnt lots along the way