Those who know me know that I am a bit of a trekker, always on the lookout for Star Trek related stuff: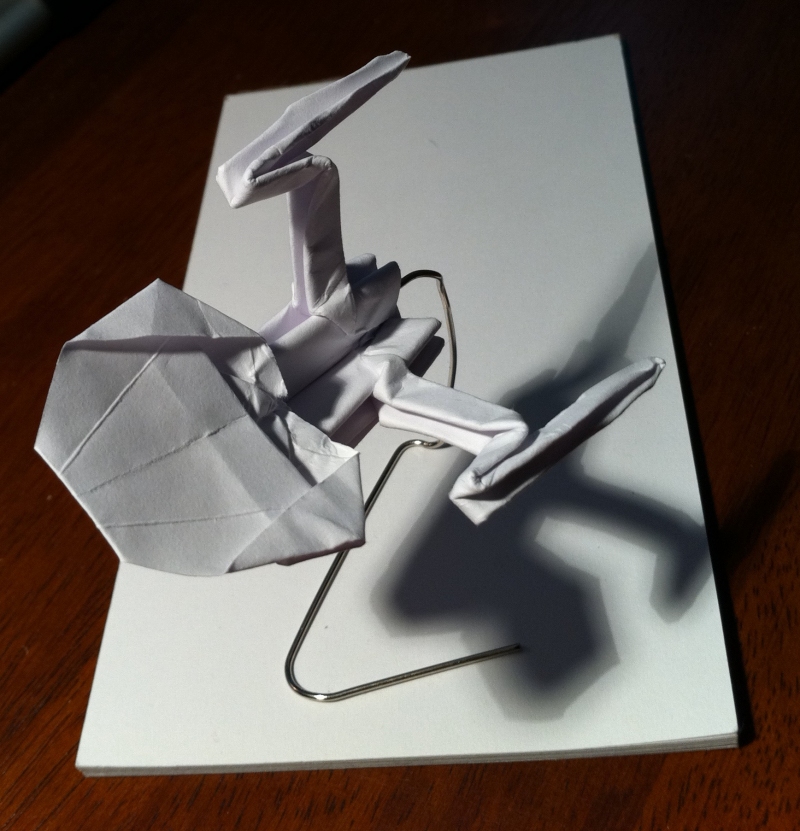 When I saw this simple model I knew I would give it a go some day. Tonight my mate Mike and I watch some retro Trek (Original Series) and I thought it opportune to roll out the micromachine version – not sure if you remember the concept – there was a sort of "matchbox" to that was tiny versions of other things – this looks a lot like the micro machine version of the enterprise.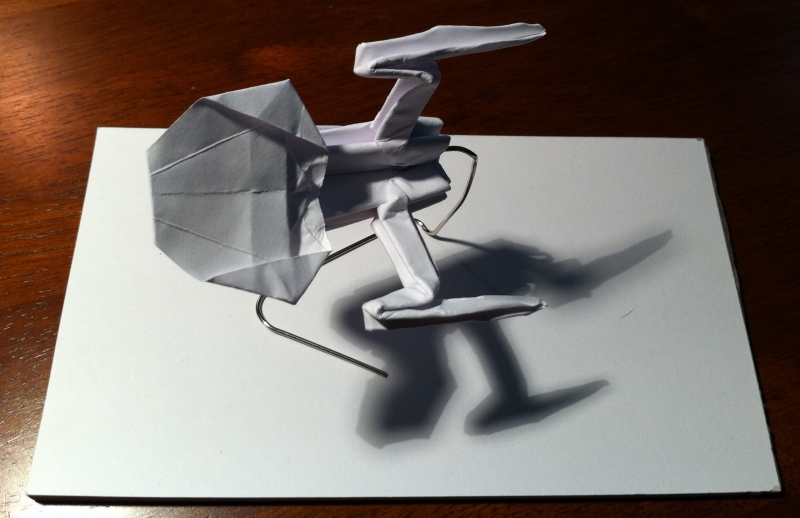 At this scale it was very fiddly indeed – tiny little folds in a very dense mid-section, but it figuratively represents the model so I am happy enough with it. If I were to fold it again I wold start with a much bigger sheet of paper.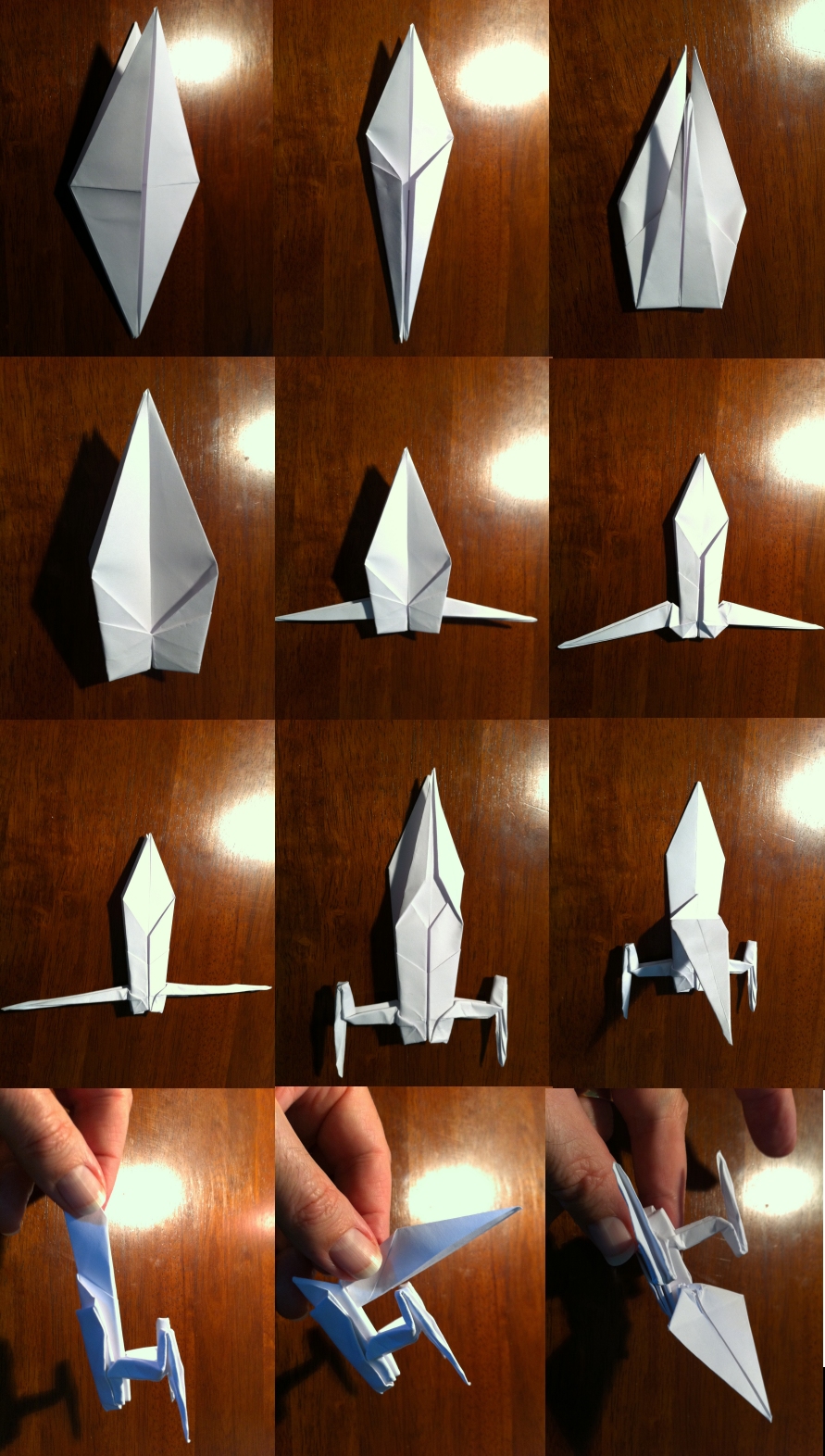 Cute saucer-section, nacelles in more or less the right place, I even fashioned a deflector dish in the right place – cute if torturous.
Space, the final frontier, these are the voyages of the starship Enterprise …