Now I am a little bit merry after the QSITE drinks mid way through their annual conference: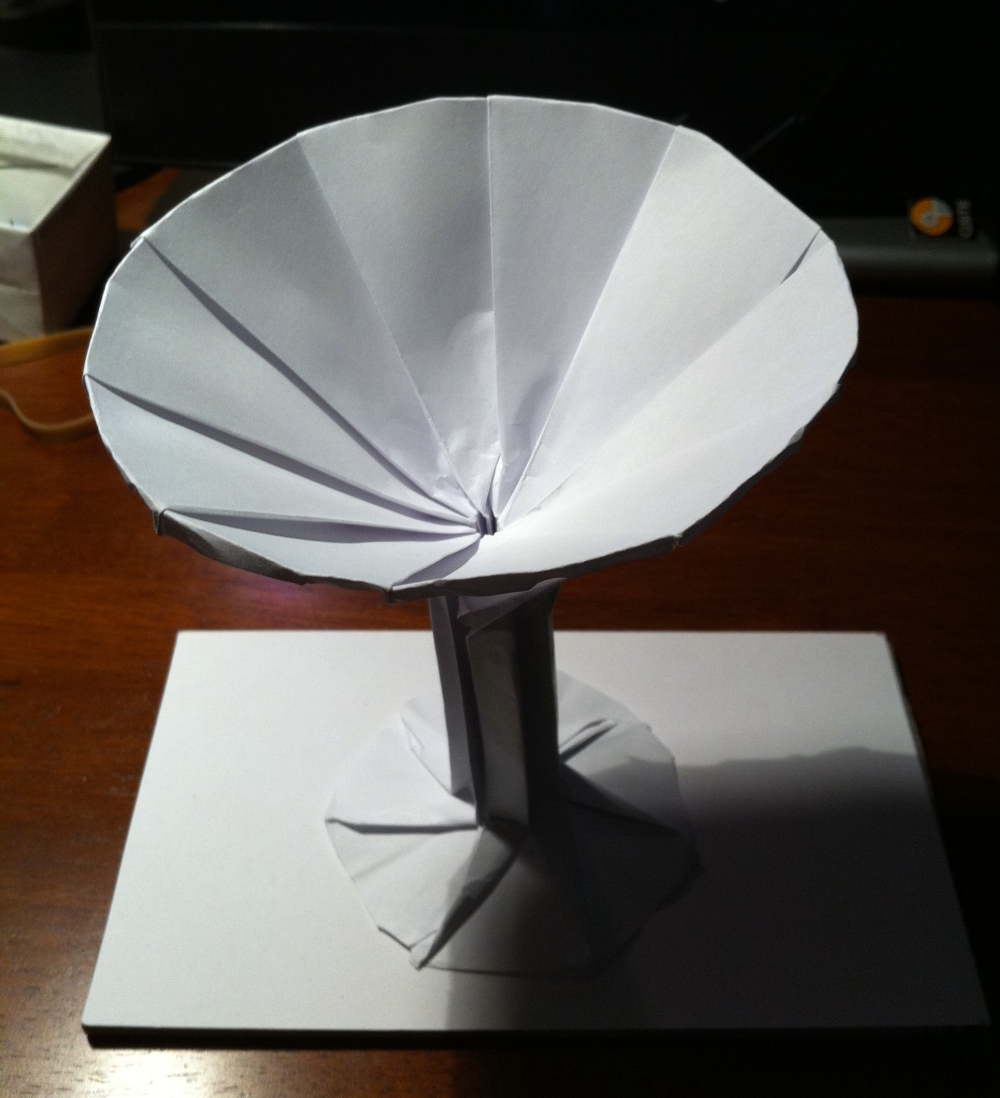 So decided to give some pleating a go to form a martini glass – the principle is based on a technique designed by Stephen Hecht and involves exhaustive pre-creasing followed by an elegant twist/collapse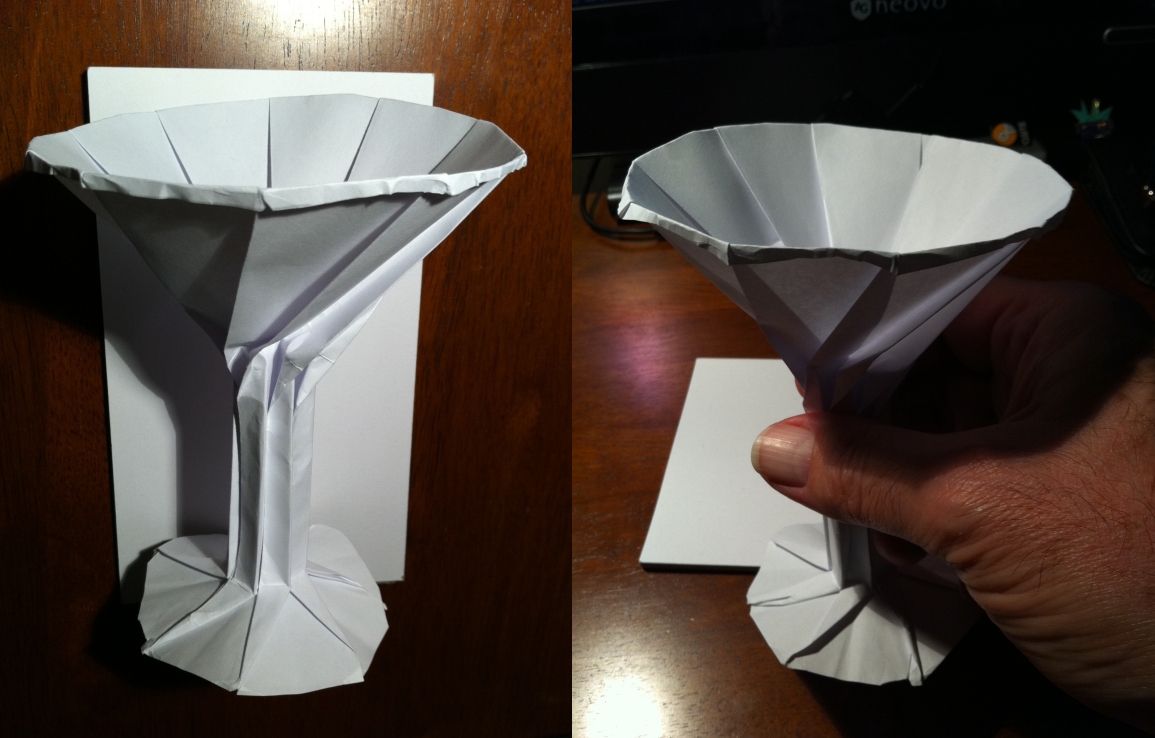 The resultant sculptural form is lovely – the scale I calculated also makes it life-size and convincingly a martini glass.
QSITE Peeps are off to the conference dinner tonight – I raise my glass to a bunch of talented and enthusiastic colleagues. I hope they have fun.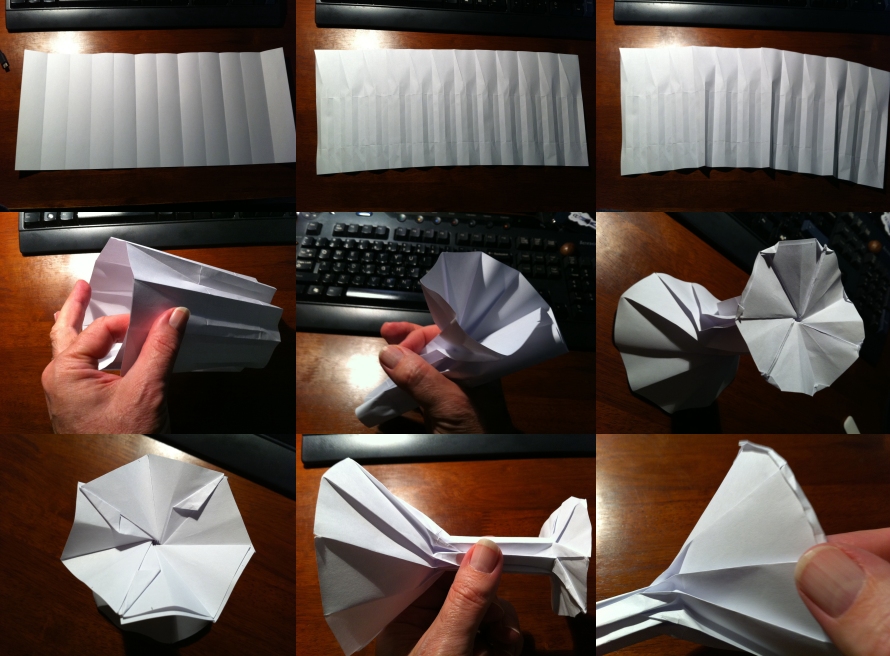 Very happy with this as a first fold, it is based on a  similar technique I used to invent a trophy for my son with the only really tricksey part determining scale. Satisfied with this one however. hope you like it too (lol, kidding myself that people are actually reading this shite).