It is a year since Eric Joisel passed away in Paris. The origami community still mourns his passing: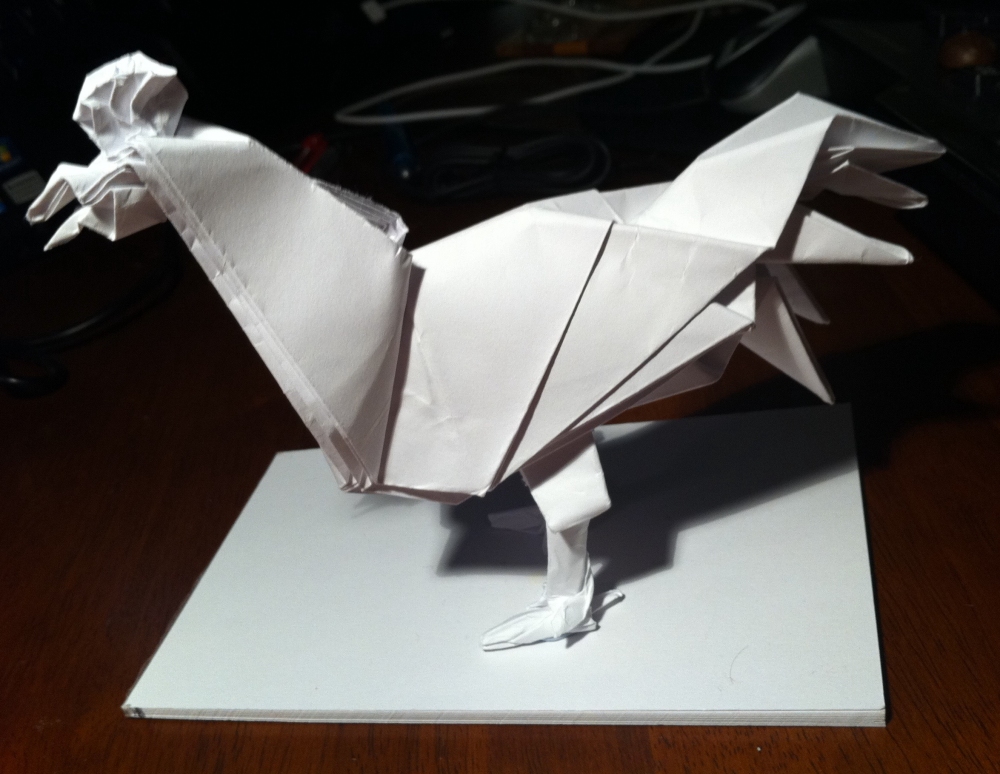 This proud and "cocky" rooster is a Joisel masterpiece, I feel privileged to fold it. I had a sheet of A2 architectural drawing paper so made a square from it (nearly 1m x 1m) and folded the rooster from that – it was a tough fold to be honest as so much paper is gathered into the body. So tough a fold in fact that the paper failed on both legs and neck – I will fold this again with more resilient paper I think.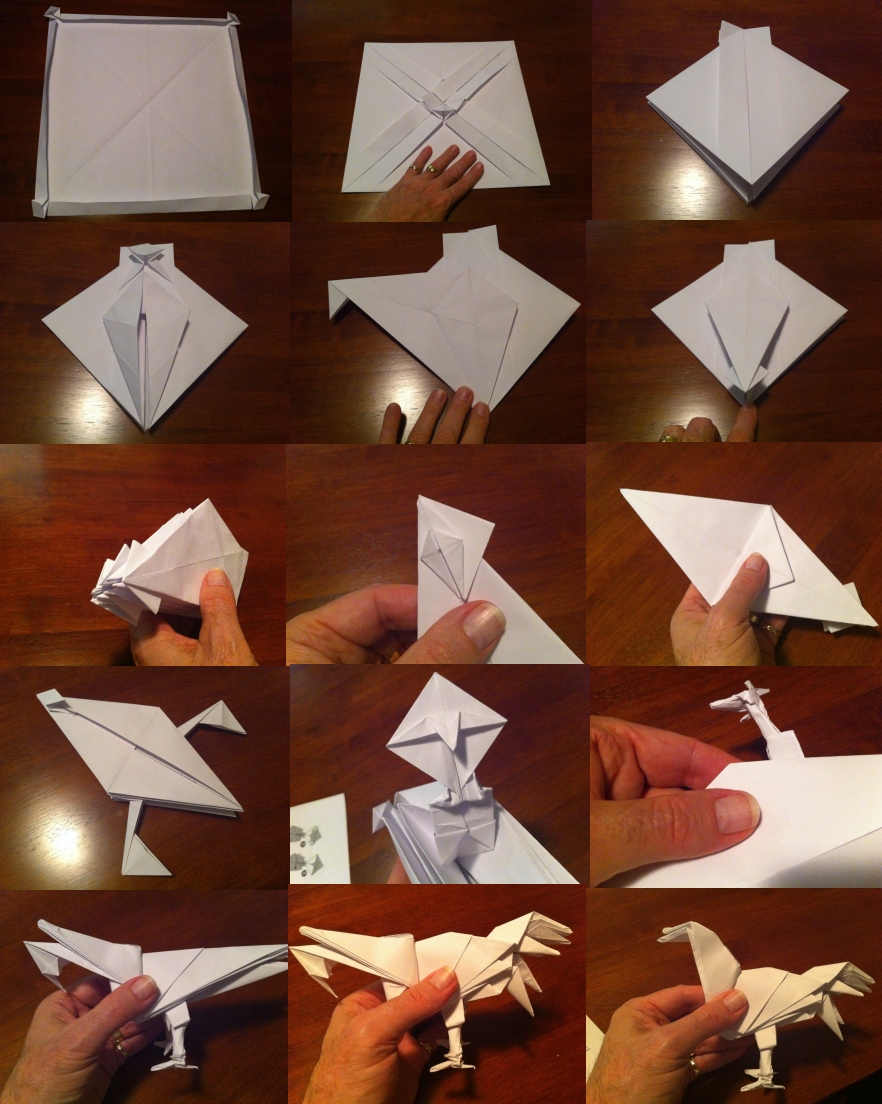 I see so much potential in this model – given thinner, larger paper I can see you could model wing feathers, eyes and more – as it is it has a lovely tail, beautiful chicken feet (including spurs), a glorious comb and an up-turned beak mid "cock-a-doodle-doo!).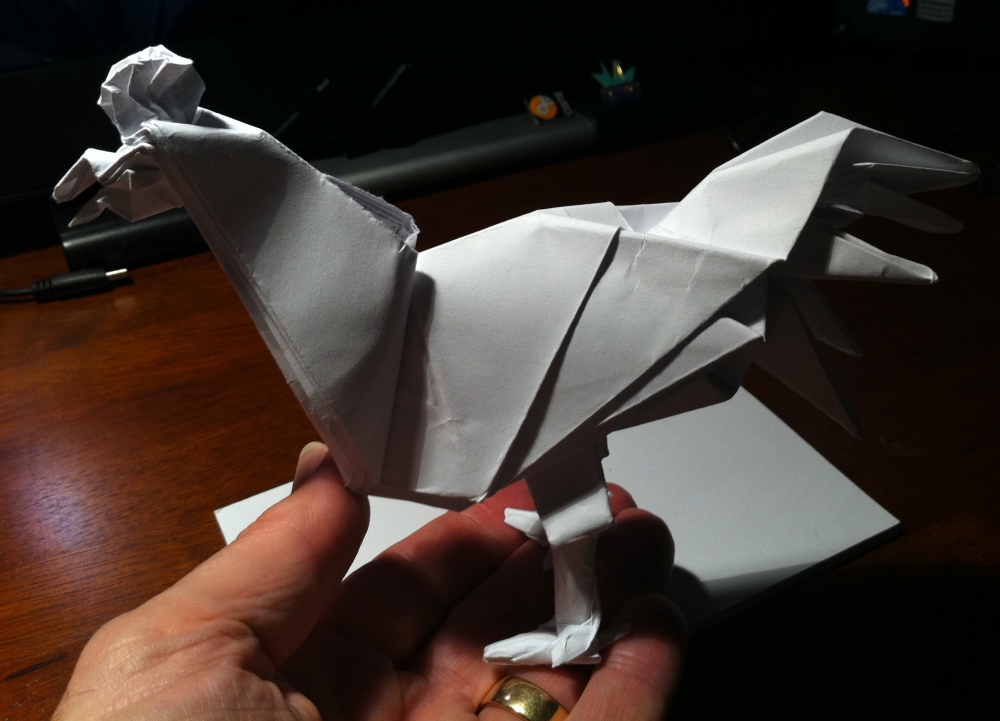 You too can have a go at this model here, and learn a little more about the life and times of Eric Joisel here. Few would argue that Joisel was the greatest character folder the world has yet seen. I hope his family and friends take solace in the fact that he added so much beauty to the world over so many years. RIP Eric Joisel.