I am an out and proud Pixar fan, they make movies where animation is almost amazing as the story telling and characterisation: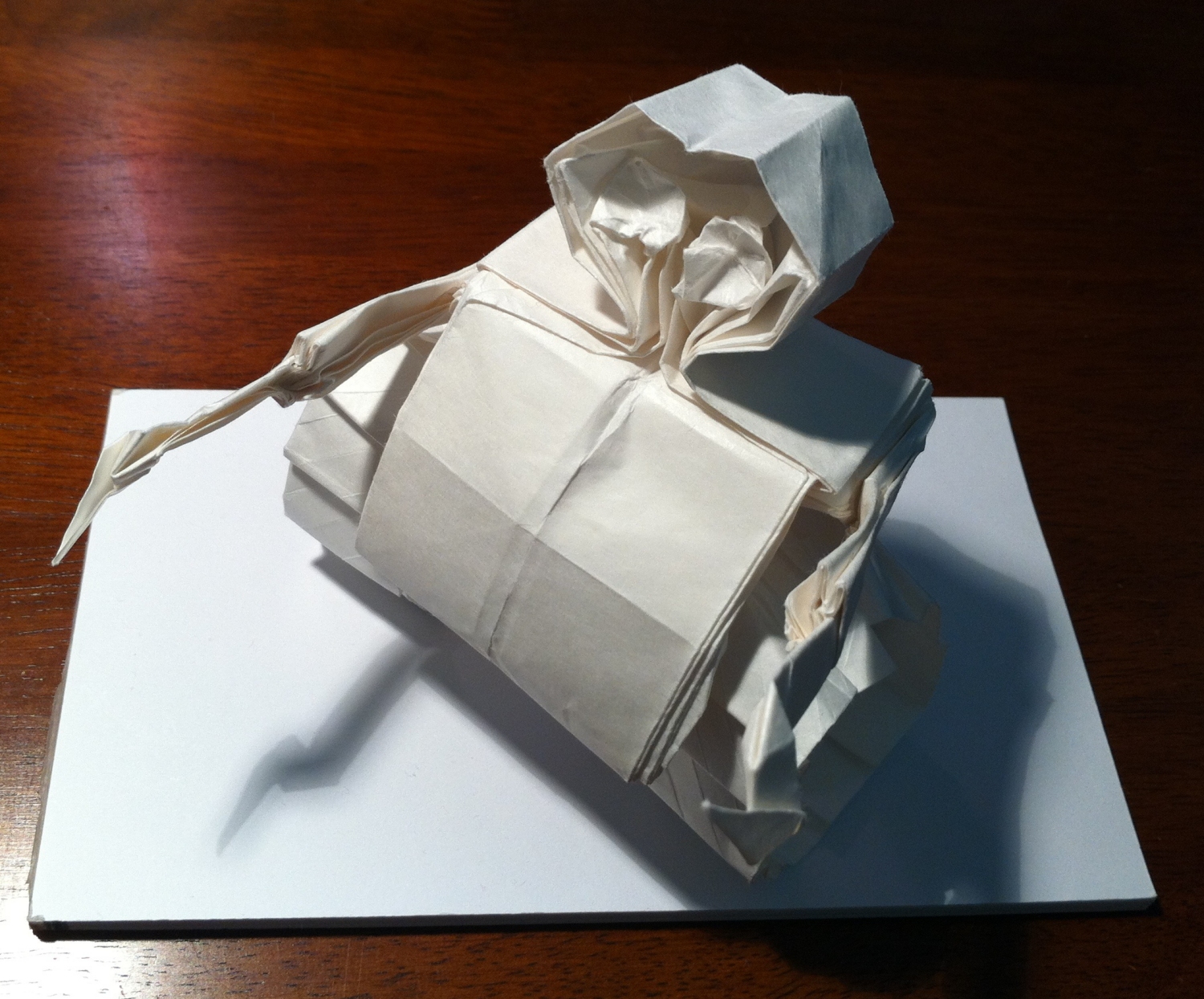 This is Brian Chan's WALL-E – a lovely model that has taken me simply an age to complete for all sorts of reasons.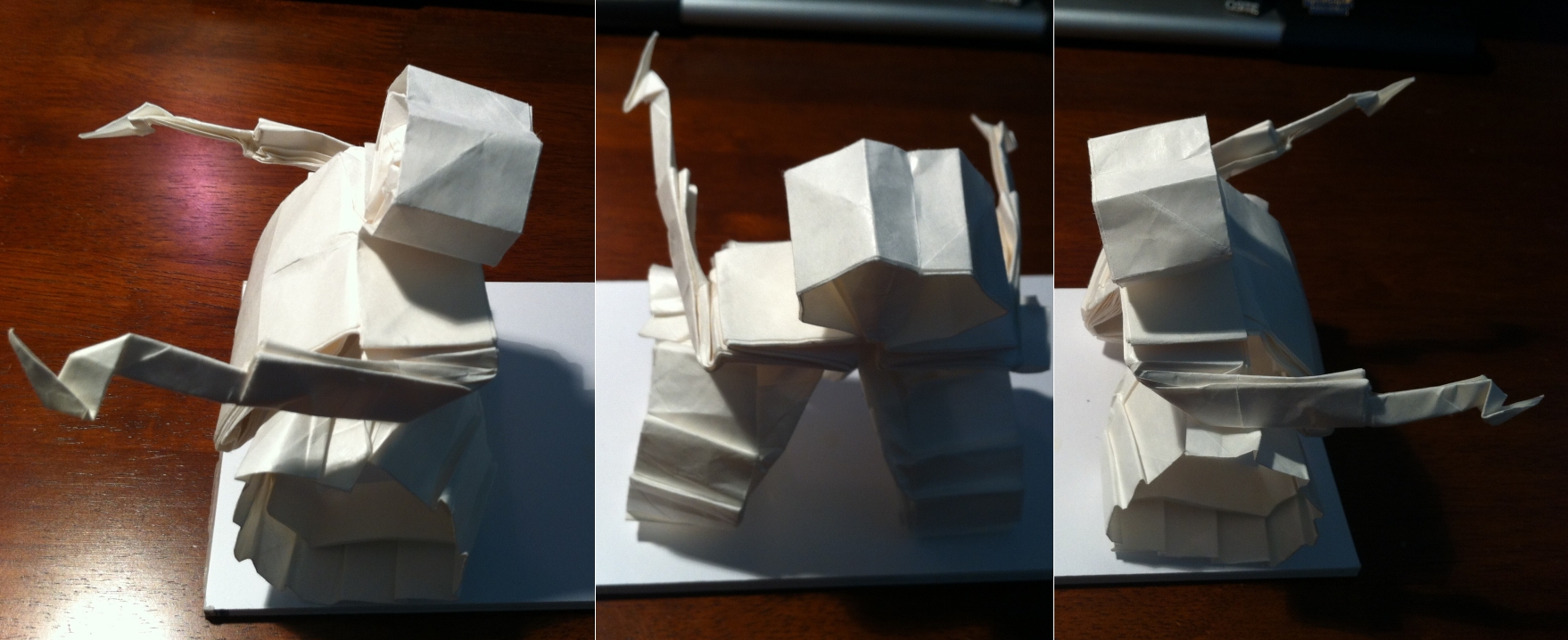 I started with a 52cm square (yep, over a half a meter) and a dodgy folding guide (as opposed to complete diagrams) in RUSSIAN and quite frankly I struggled with this one. I must find a way to buy a book that has this model in it, to see how Brian Chan suggests you fold it because I ended up improvising when there were no instructions that I could follow.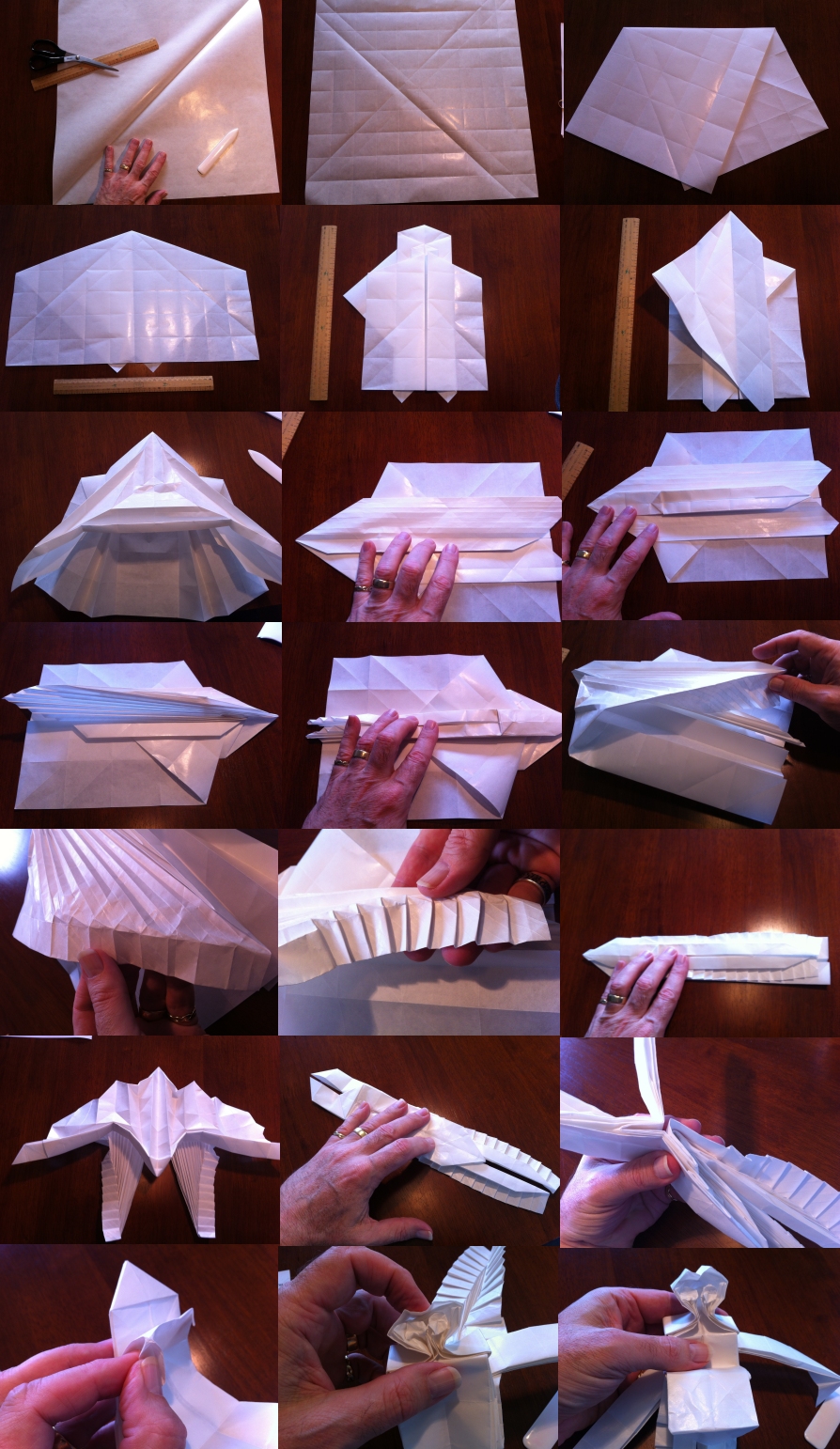 I walked away from this model 3 times, unfolded and re-folded the most complex parts a total of 4 times as I tried to make sense of the next stage. That said, I think the final model is quite remarkable. He is free standing (on stunning caterpillar tracks), has the most amazing head/eyes, is just under 10cm tall and I am totally chuffed with how he turned out.
That you can coax a square of paper into such an intricate and completely detailed model is nothing short of amazing – even if it did take me 5.5 HOURS – yes, that is actual folding elapsed time. Words fail me to express the delight when I finally realised he was going to work (having seriously contemplating abandoning the model twice).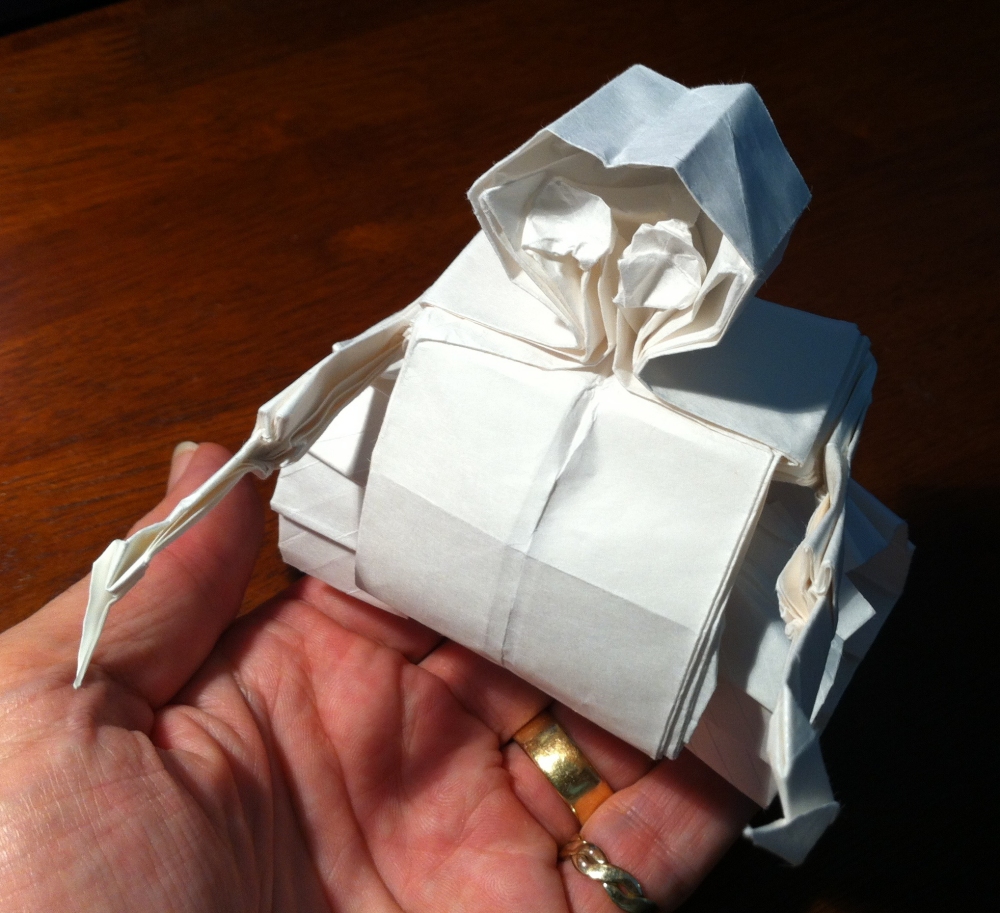 This, for me, is a REAL achievement given how much I had to just work out for myself. Folded from my last piece of lithographic paper (thank you school art department). There was NO paper fatigue and that is astonishing given the lengths that the design requires you torture the paper. I must have some more.