Apparently some cultures celebrate halloween, although it is not really an Australian tradition (despite the efforts of the shops) I thought I would get in on the act myself: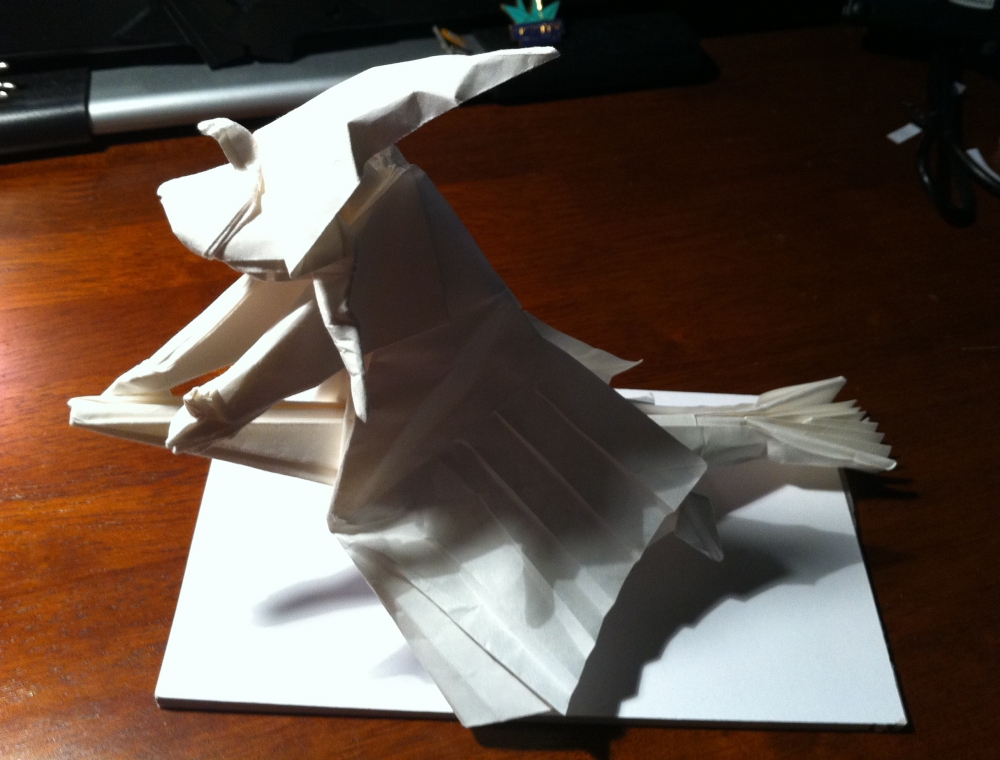 This has taken an age – I want to pretend that this is my first fold but in truth this if my 5th, the FIRST to be successful however. Three times I got to step 85 and could not work out what to do before the paper disintegrated – grrrr.

This is, as you can see, quite a detailed model – crooked nose, crooked hat, plaits flying in the breeze, one hand gripping the broom another waving it's fingers, lovely flowing robes, knobbly knees, shoes, the works.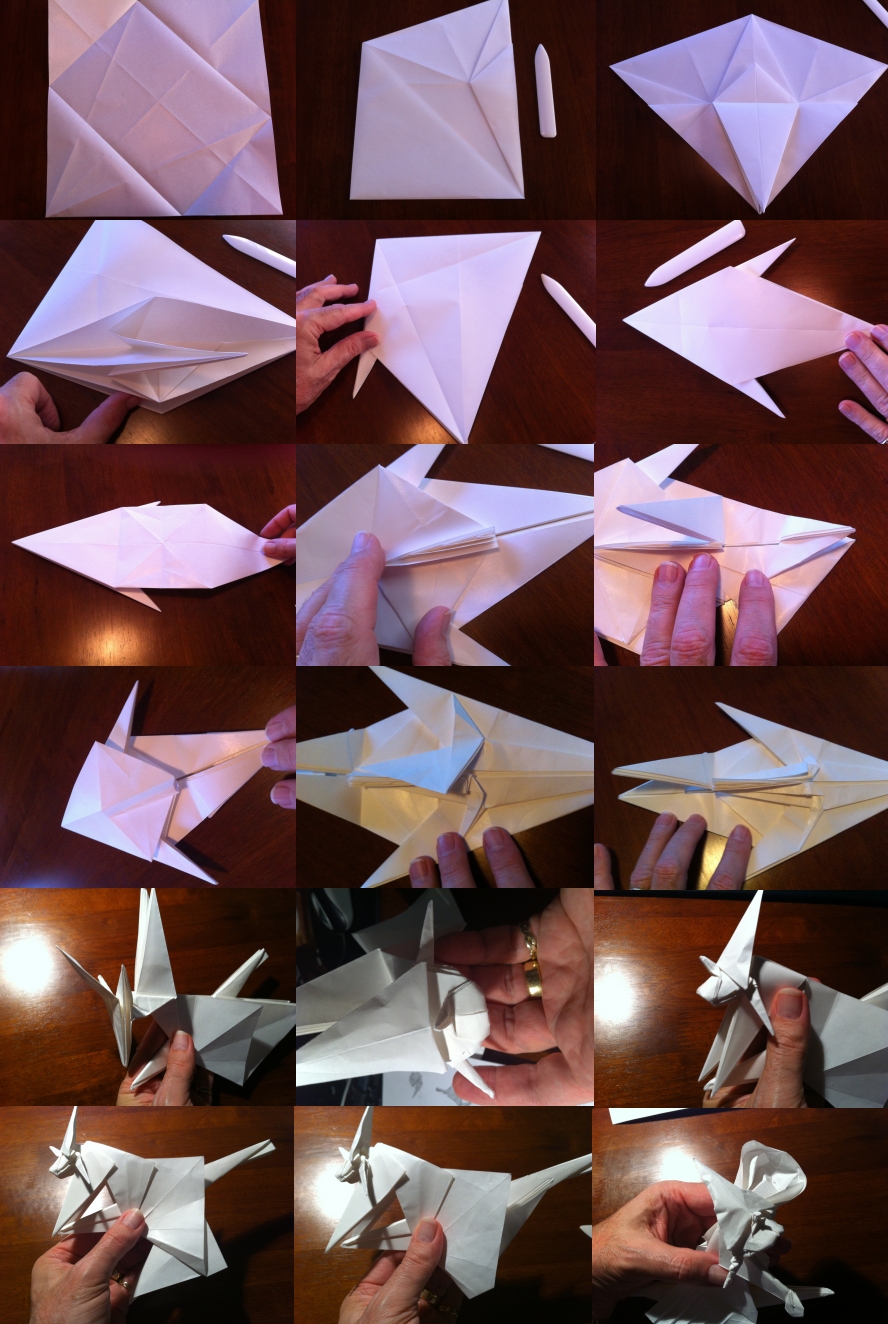 A very dense model, the body has nearly 30 layers. This was the one I had planned before the radio station asked me to fold something on air – lol – not quite sure what I could have achieved in the 10 minutes elapsed in the interview but you get that.