I love it how you can have a serious and in-depth discussion with students about Zombies: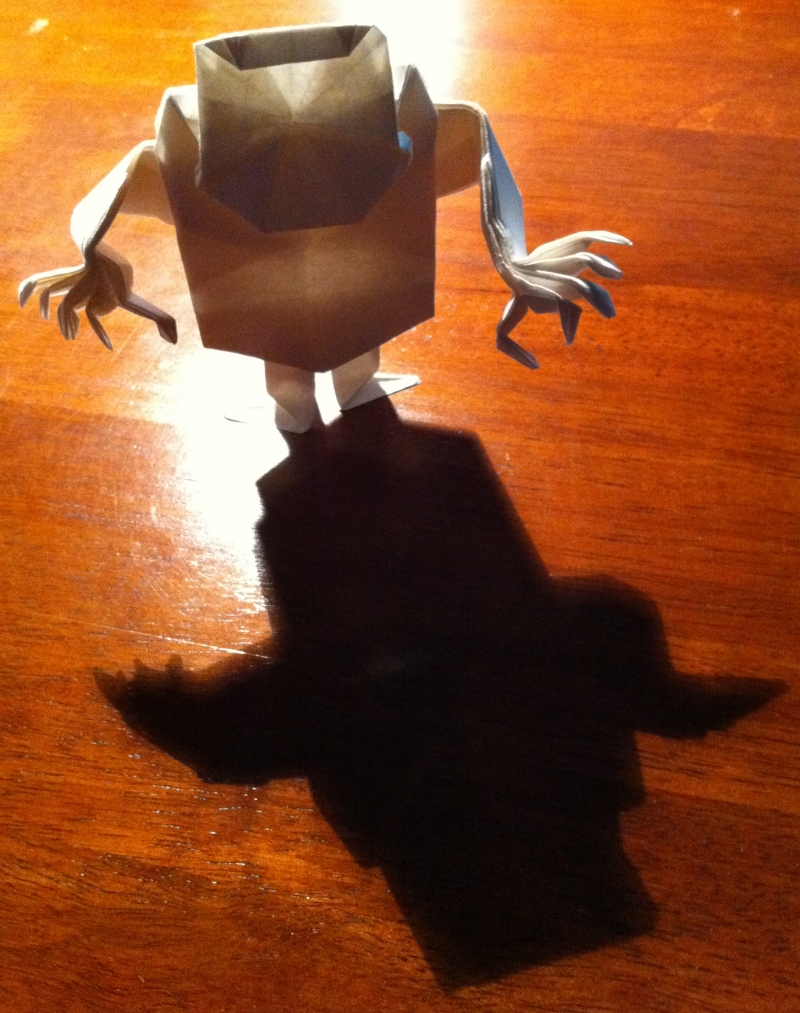 They are experts – both the "undead" and "infection" zombies could, like, totally happen – yeah, and it is well understood how to dispatch them.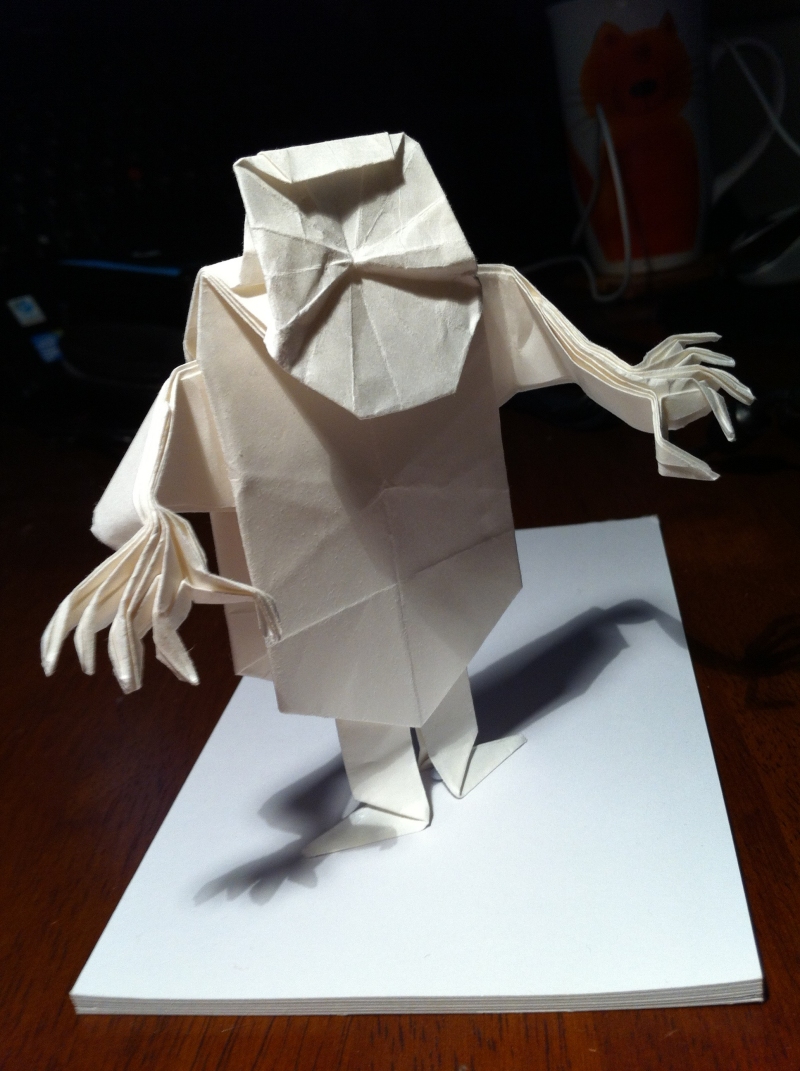 Having not long finished an adaptation of Jane Austin's classic tale "Pride and Prejudice (and Zombies)" I am in touch with my undead self.
Well, in truth, I am a little undead zombie myself – marking does that to my brain, with perilously close deadlines and waaaaay too much to actually do before it, I neeeeeed braaaaaaiiinnnsss!!!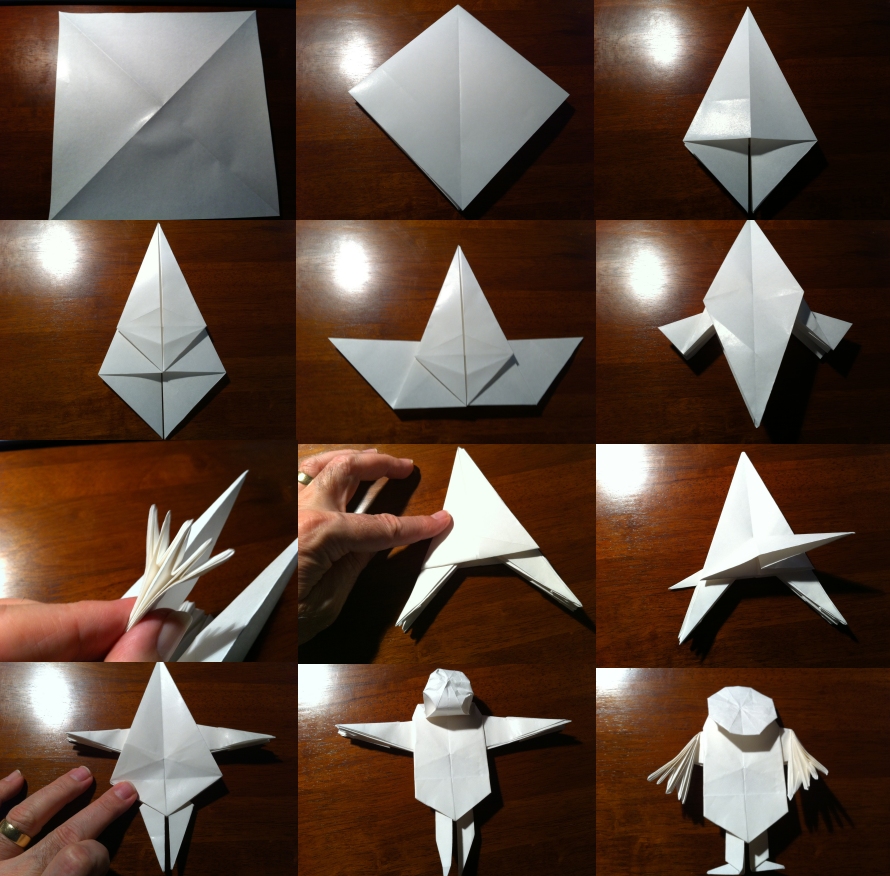 This is Jun Maekawa's Zombie – well, I assume that is what it is as the book I got it out of is entirely in Japanese and I cannot read it, so, yeah. I love this posture of this model, the hands reach out sinisterly and there is just enough of a facial expression to know he is gunning for your fresh brain.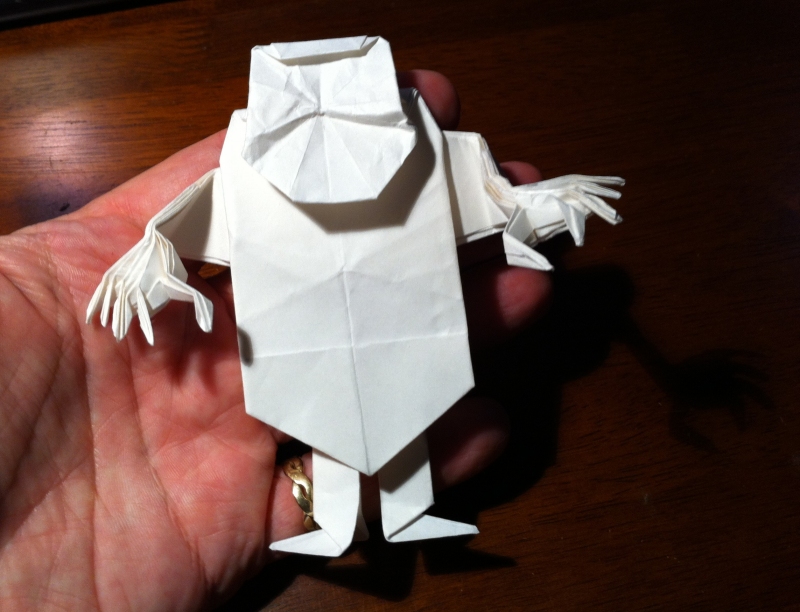 Glad I used a scrap of lithography paper for this model – copy paper would not have let me puff out and flatten the face before disintegrating.