Synchronicity happens – i was asked by my lovely wife if I could make an origami xmas tree – I said I would have a look, and did – there were lots to choose from but then came a posting on the British Origami Society mailing list with possibly the best design of them all: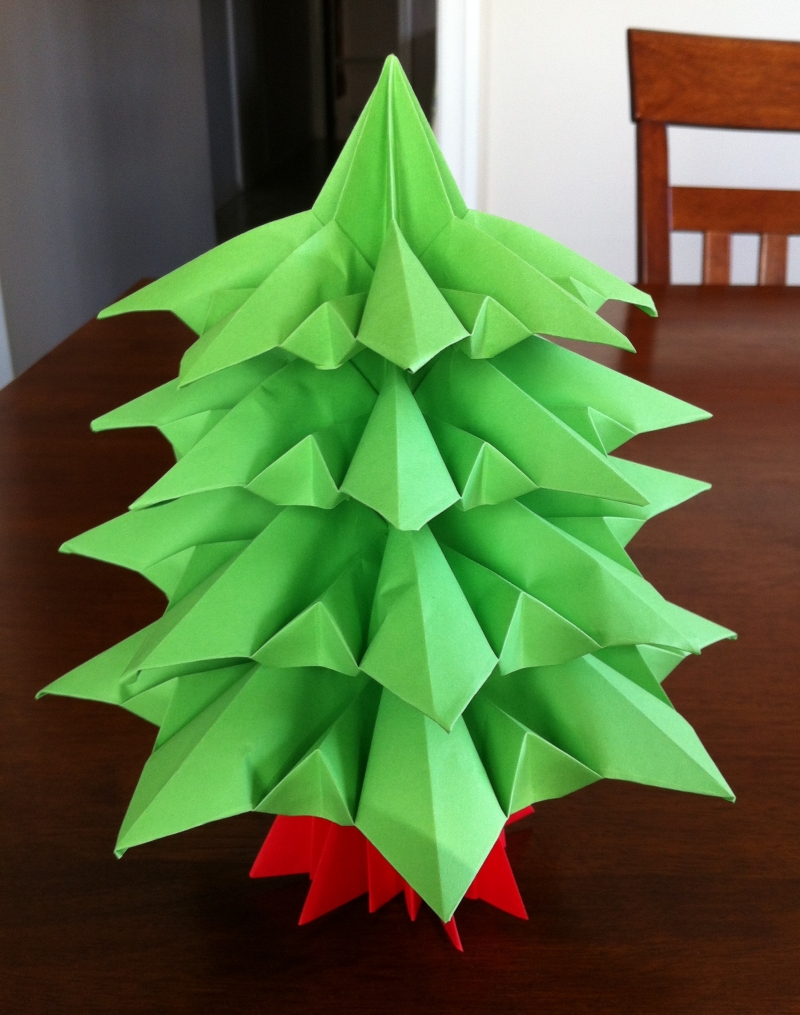 Designed by Francesco Guarnieri, demoed by Sara Adams here, this beautiful modular is a very clever design. Sure, it is a little labour intensive but wow!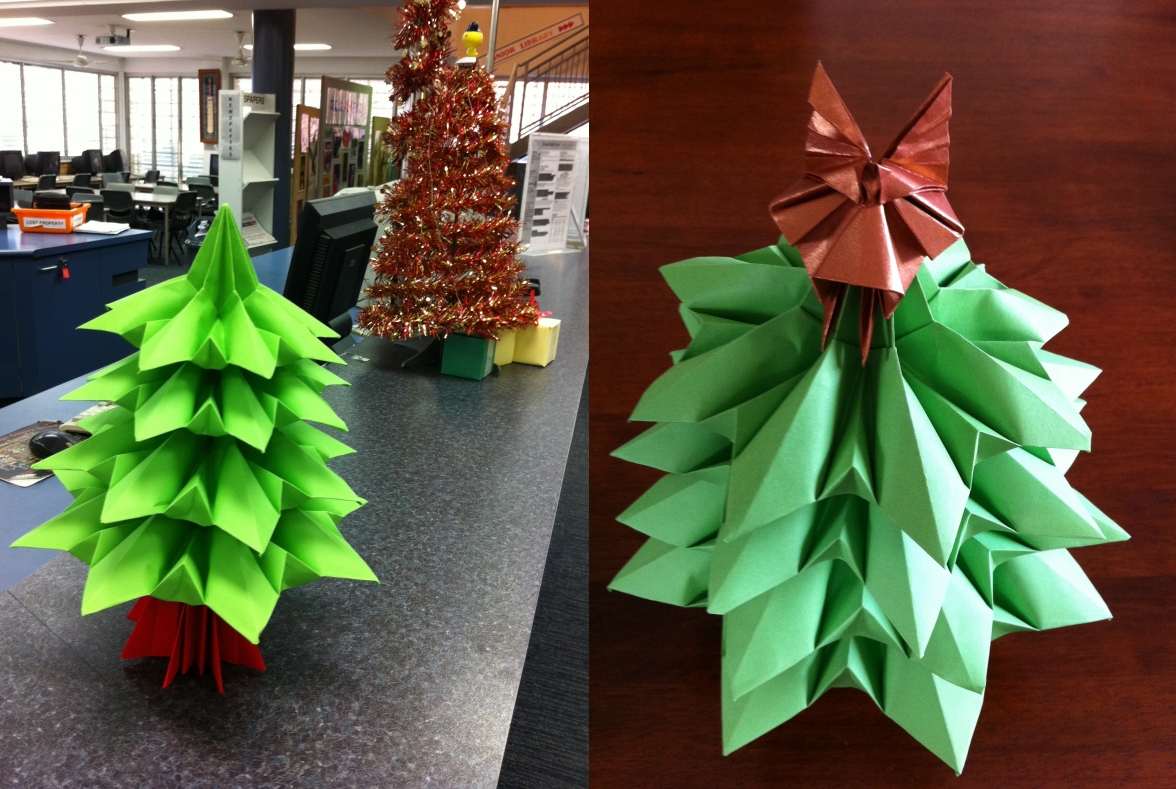 Held in shape by paper tension, lovely pendulous layers interlock and sit atop a snarly trunk, each tree probably takes about an hour and a half but it is a thing of beauty.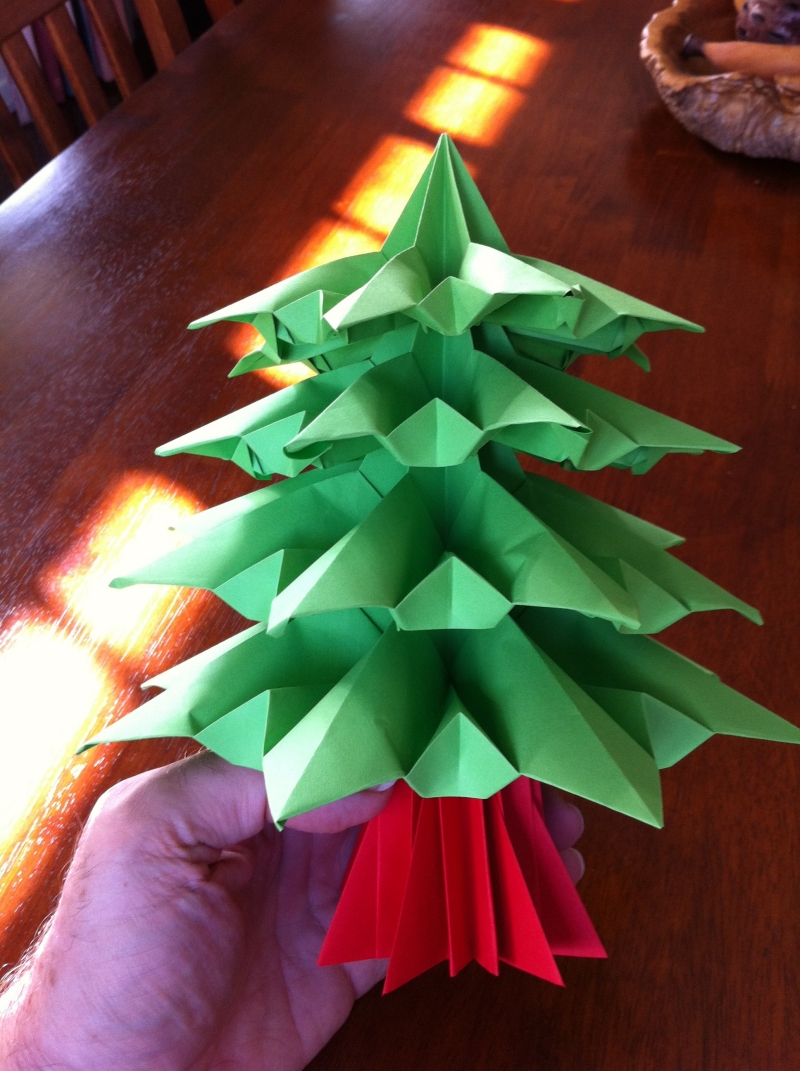 I made 4 – naturally. One for the lady in the print room (one of my paper dealers), one for the library (then the TL asked where the angel was – she did not realise I was obsessive compulsive so I folded 4 small gold Brill angels) and 2 for the counter of my wife's office.

Very happy with these, they look wonderful from all angles and are suitably festive as we creep ever so closer to holidays.