I was casually puddling around in origami blogs, as you do, and came across the one page diagram of this little charmer and decided to give it a whirl: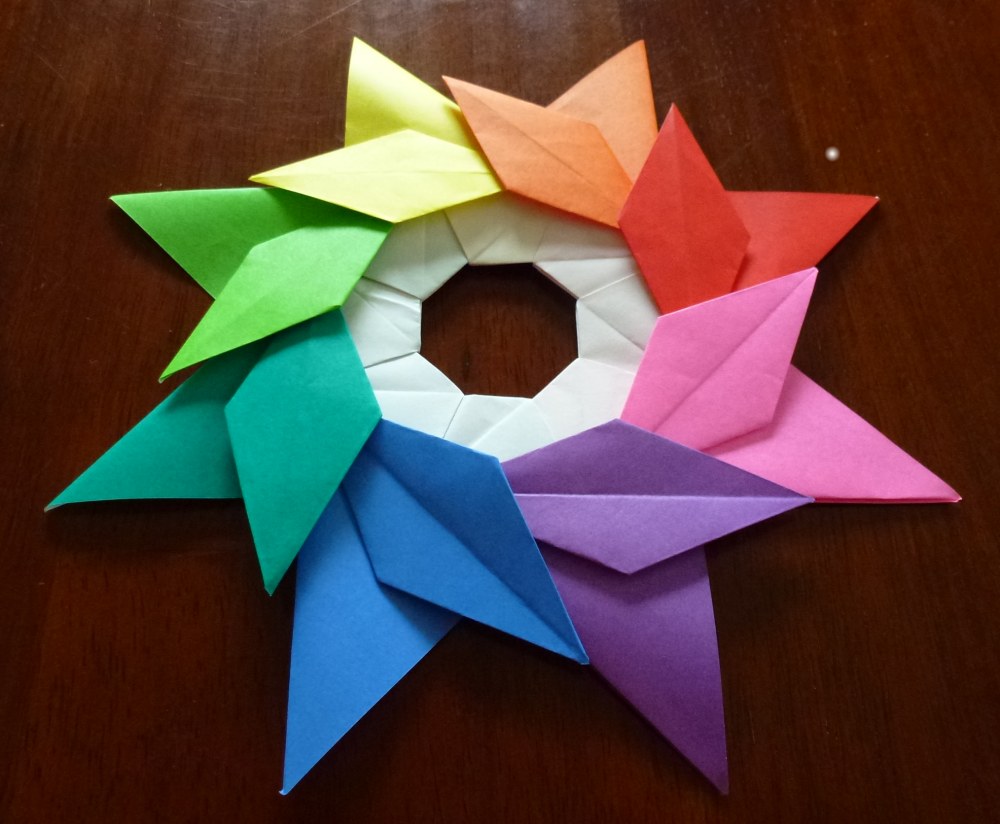 8 pages, sort of a spectrum, combine in a whirl not unlike the leaf garland popular in Roman times however the locking mechanism leaves a small hole in the middle rendering it unwearable.
I could imagine folding these in red/green/gold/silver, pimped out with baubles and glitter (in a craft project from hell) that would make a lovely seasonal wreath – something to consider I guess.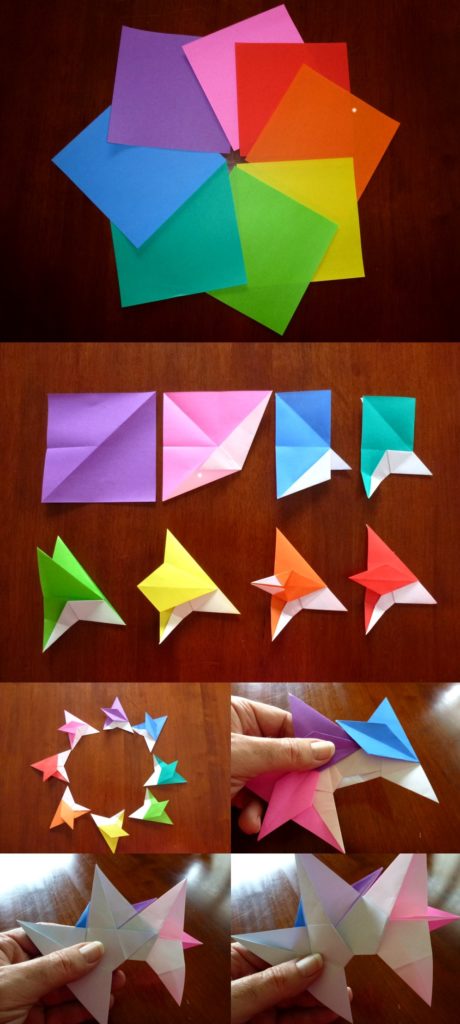 I was sure I had folded something else from Francesco, searching my blog I found lovely xmas trees I made years back.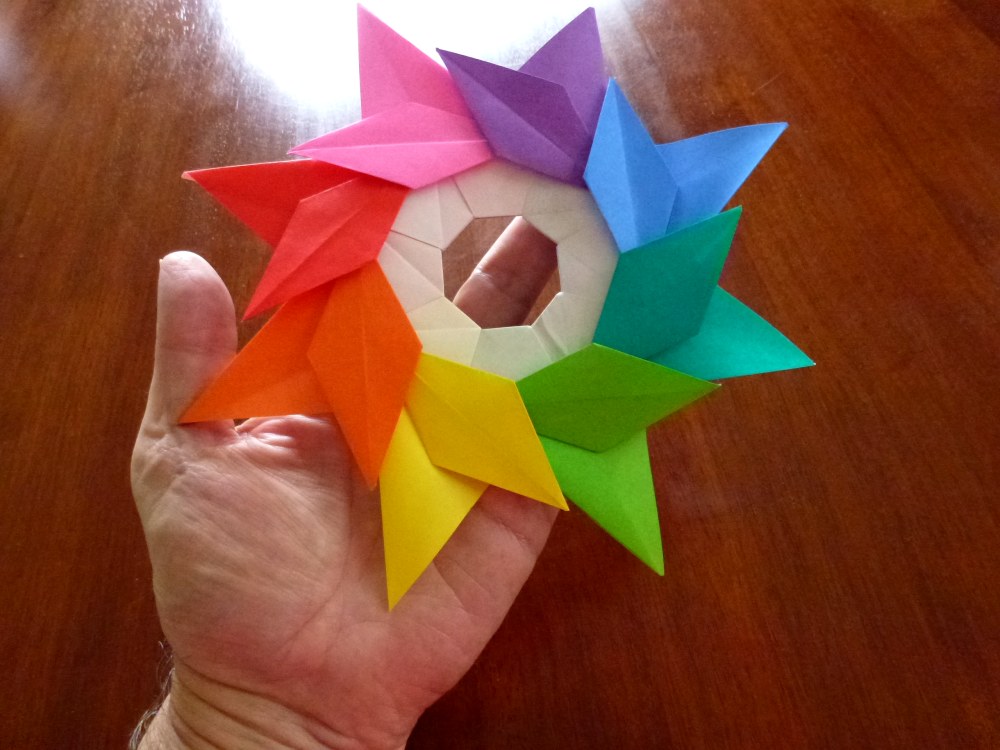 Try this you should, the fold is fairly simple and the locking mechanism secure. A nice use of 8 sheets and some pleasing geometry.