Always on the lookout for a good COW, I stumbled across this little beauty: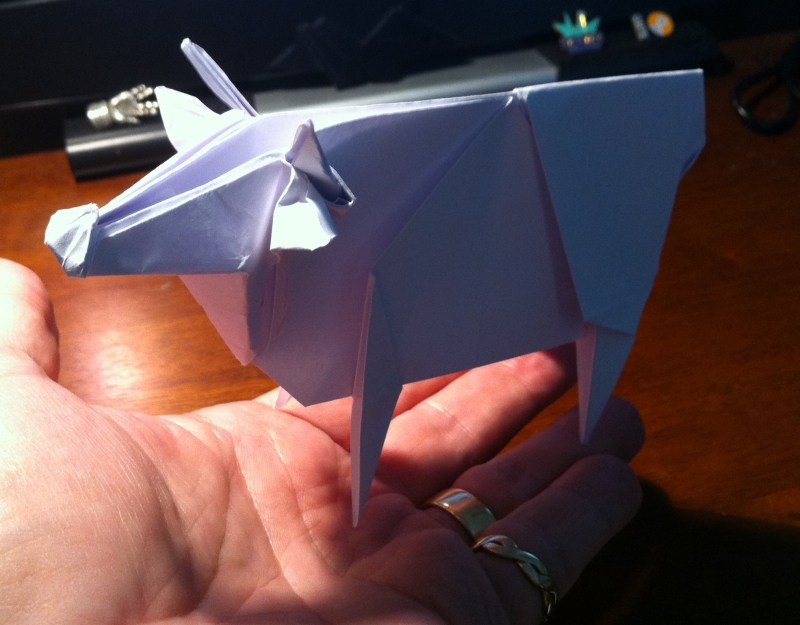 This is Jun Maekawa's Cow, an interesting fold containing many new techniques for me, particularly treatments for flaps you need to multiply (ie. one stickey-outey bit that becomes 3 via some neato crimping and a swivel or two).

I like this, it reminds me of those old world illustrations of cows that appear almost rectangular – great painters are not necessarily accurate anatomists.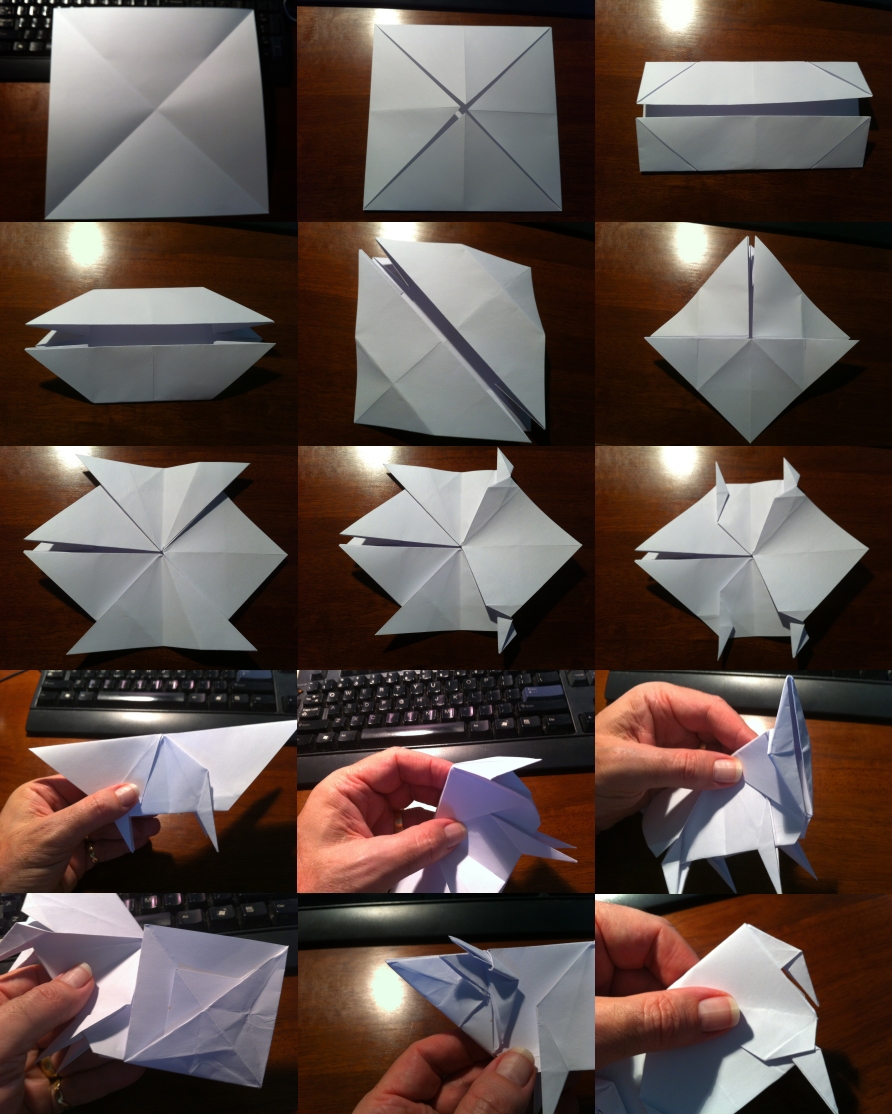 Not sure if I have room for more cows in this project – we shall see what turns up. A little brain-fragged at the moment, a good rest after a particularly brutal week will be welcome.