A pinch and a punch for the first day of the month: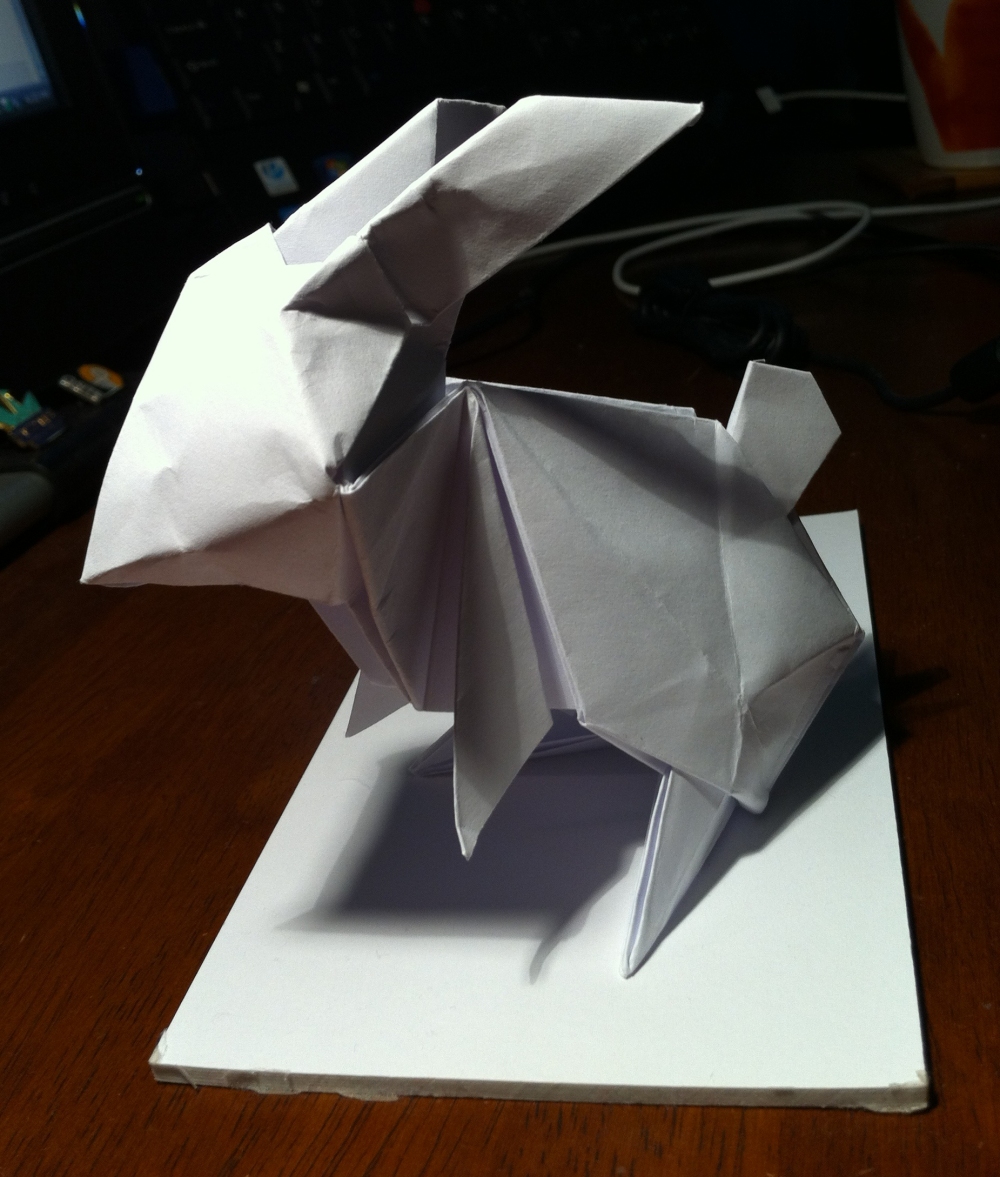 This is Jun Maekawas Rabbit, a lovely 3d head and body and an interesting development – some precision needed in the early stages else it catches up with you later on.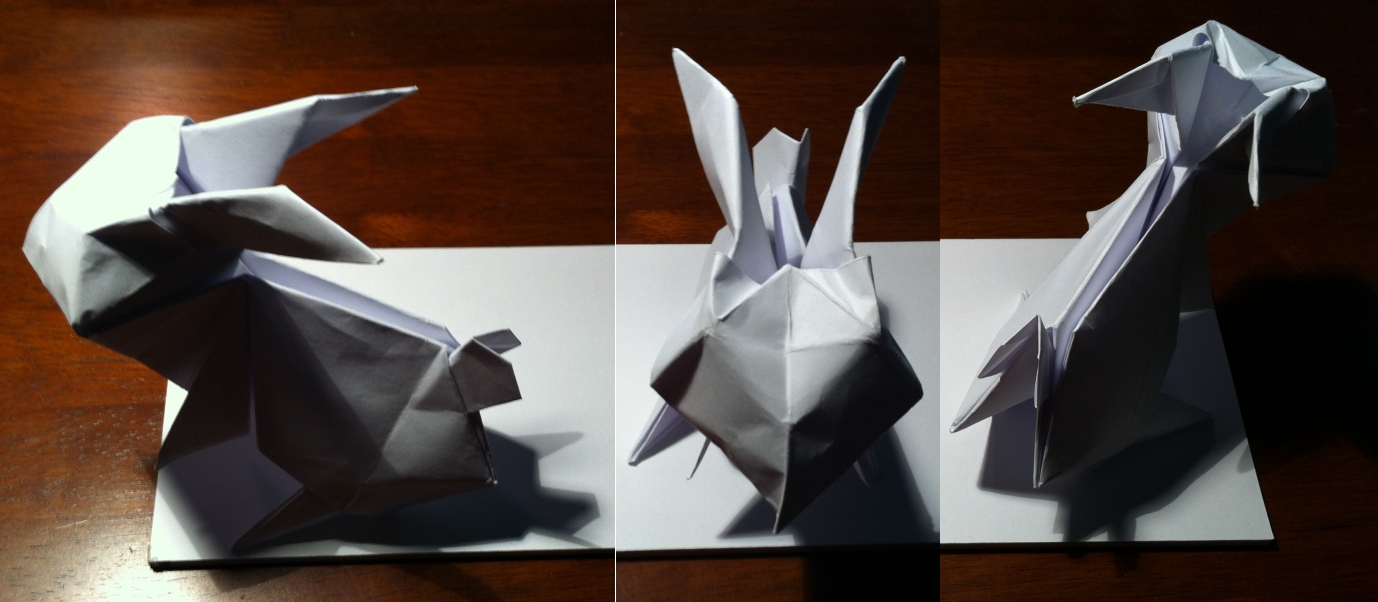 This is my LAST first day of the month – woo hoo! that means only 30 Models to go after this one.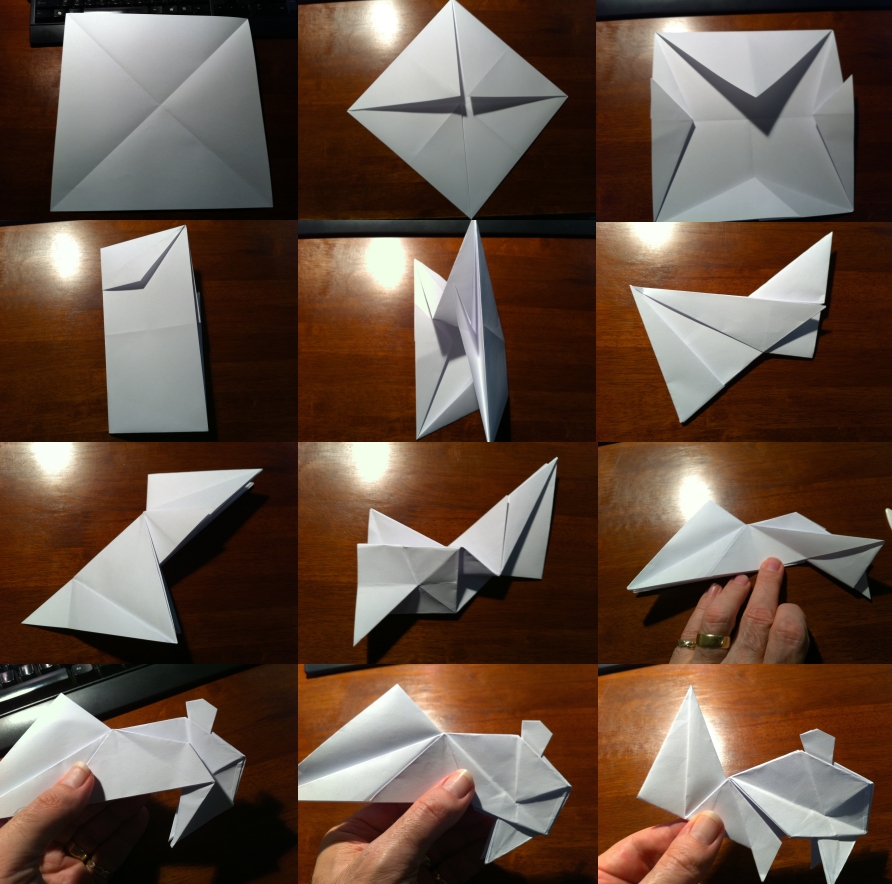 Of the rabbits I have folded this year, I think my favourite one would be Lang's – something about the body shape and ears. They are all good – bid on one if you are so moved.