Ladies and Gentlemen, may I introduce Master Mortimer Greenoak Esq. A young but not inexperienced forest dwarf who has a particular talent with timber: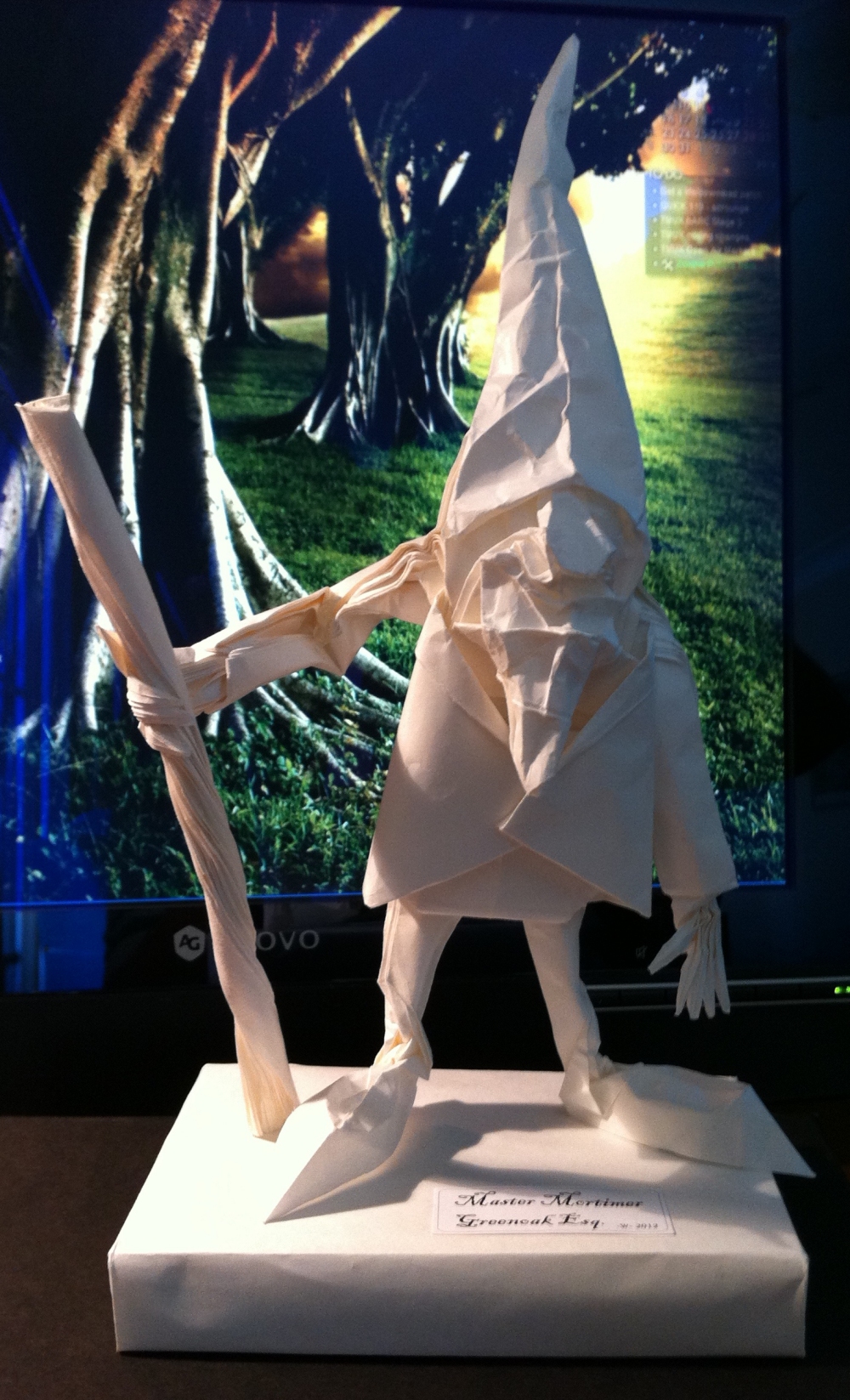 This lovely fellow is destined for greater things but I am thrilled with him, my second Eric Joisel-inspired dwarf.
It was hot, I needed to get out of the house for a couple of hours so took a large square of paper and the ourPAD to out local library and sat, and folded. Interestingly I also conversed with complete strangers who gathered to watch the paper mangling – they were interested and I was relaxed enough to explain what I was attempting.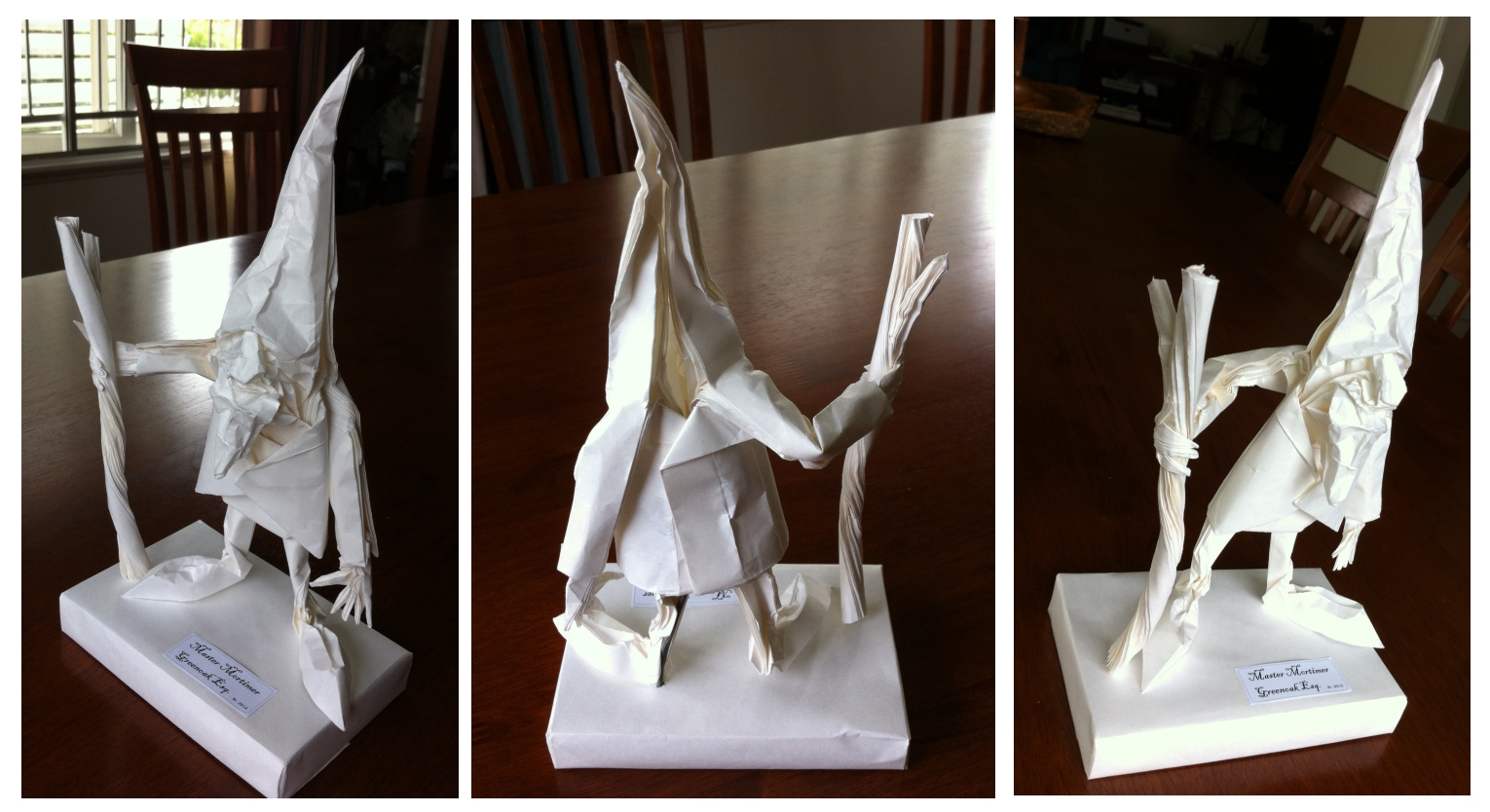 In the end, I made Morty slimmer and so made him look younger, and played around with the face a bit – another step closer to mastering the face, will keep at it. he is quite tidy apart from his beaten up face – I ended up modelling a pendulous nose and pushed out his cheekbones to suggest eyes under the brim of his hat. Quite happy with the beard and mouth though.
His posture called for a walking stick, and I envisaged a base that would allow him to be displayed easily. The name? It just seemed to work, and references his eventual owner in interesting ways.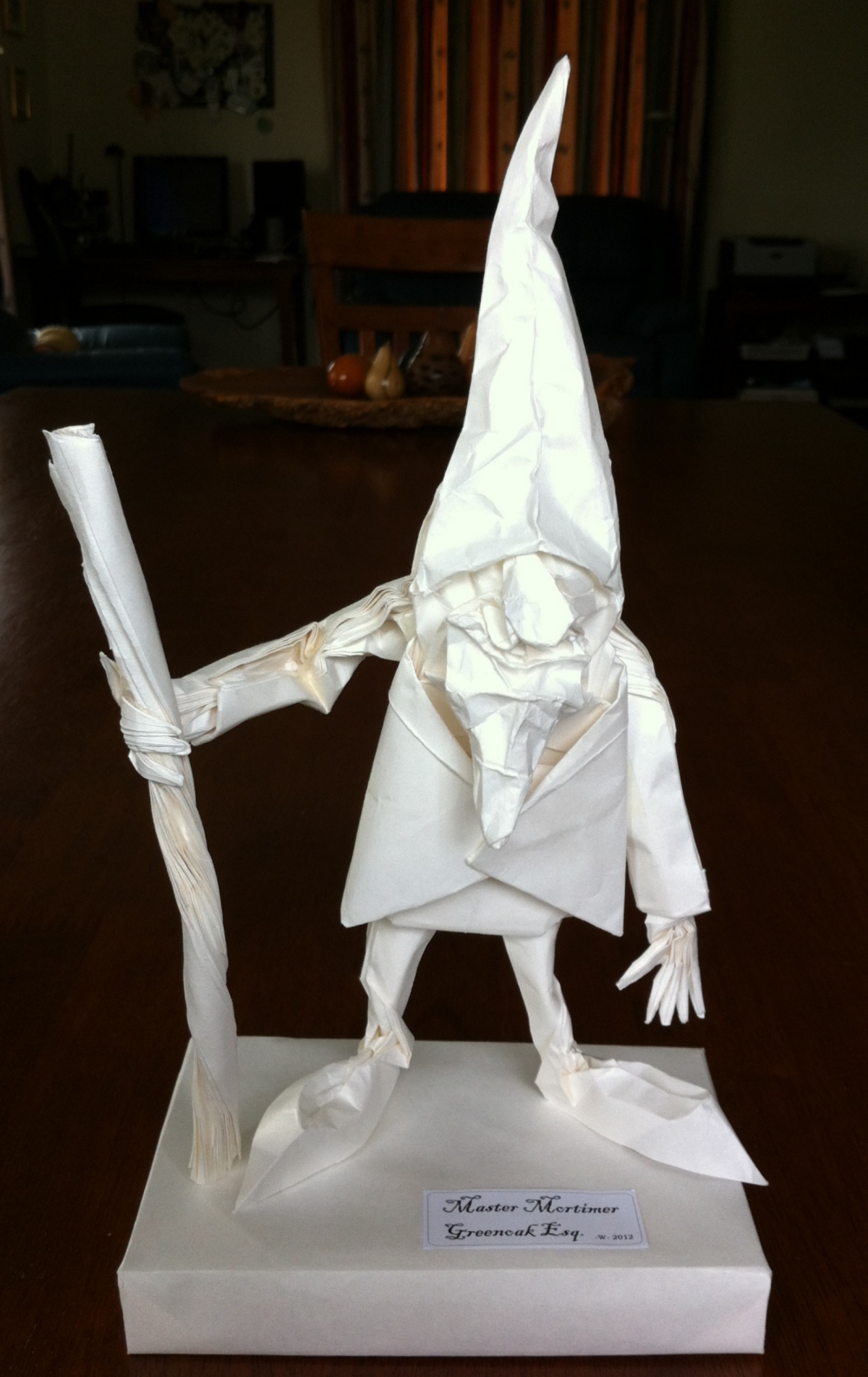 He is not free-standing, I do not know how to make them so (the ankles and feat are so thin that they defy attempts to support the weight above. All versions of this model I have seen are plastered with methyl cellulose (apparently the Origamist's goop of choice) but I think that is cheating a little.
Determined to solve the display issue, I cut a rectangle of timber (shock, horror, I picked up a SAW), covered it with the same paper he was made from (the sheet off-cut actually), drilled a small hole nearly all the way through and then made a wire brace that fits inside him neatly and exits down one leg, so he is pose-able now. I added a bent paper clip amongst the folds of his elbow to keep it bent – it kept wanting to straighten because of the thickness of layers there – all acceptable cheats I think for the longevity of the model.