As a weekly treat, I am starting a WTF competition (What's That Fold?) that can net the successful guesser the model if they want it.
If the model is to be posted, I just ask your assistance with the postage, that is as complicated as it needs to be.
WTF WEEK 1: Precreasing done, any guessers?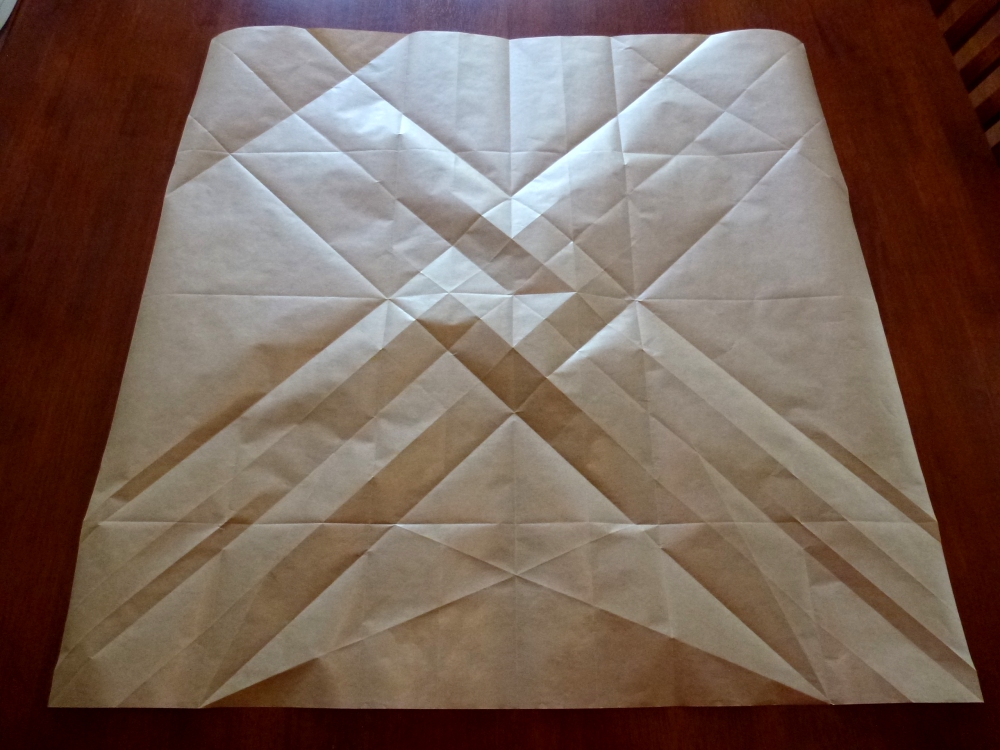 At STEP 46 it looks like this: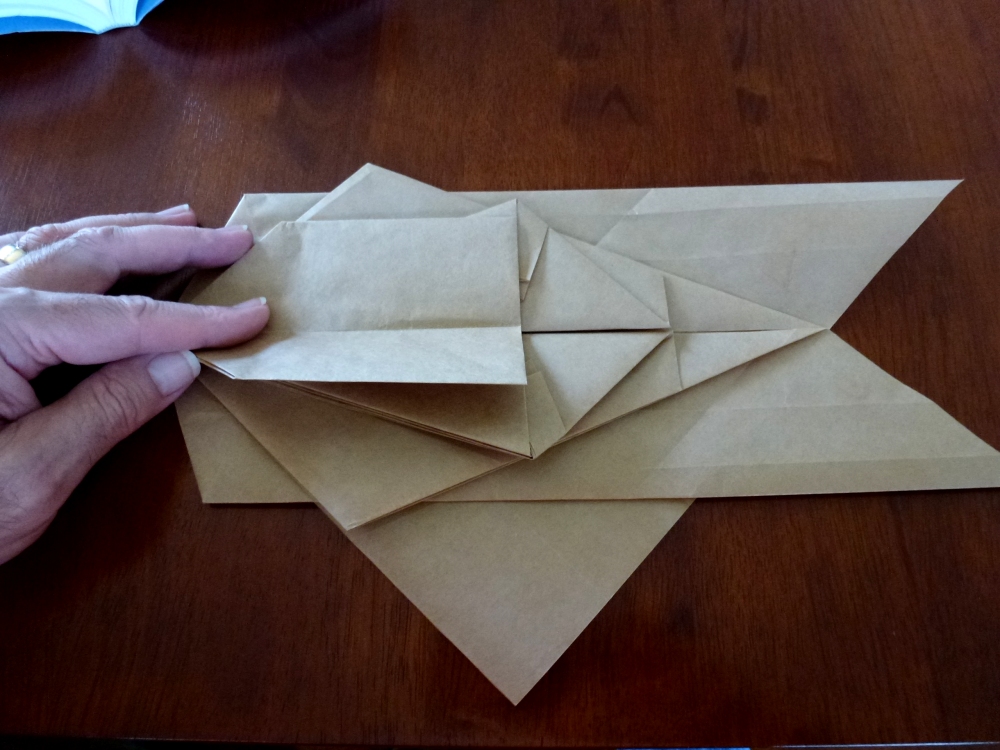 At STEP 76 it looks like this: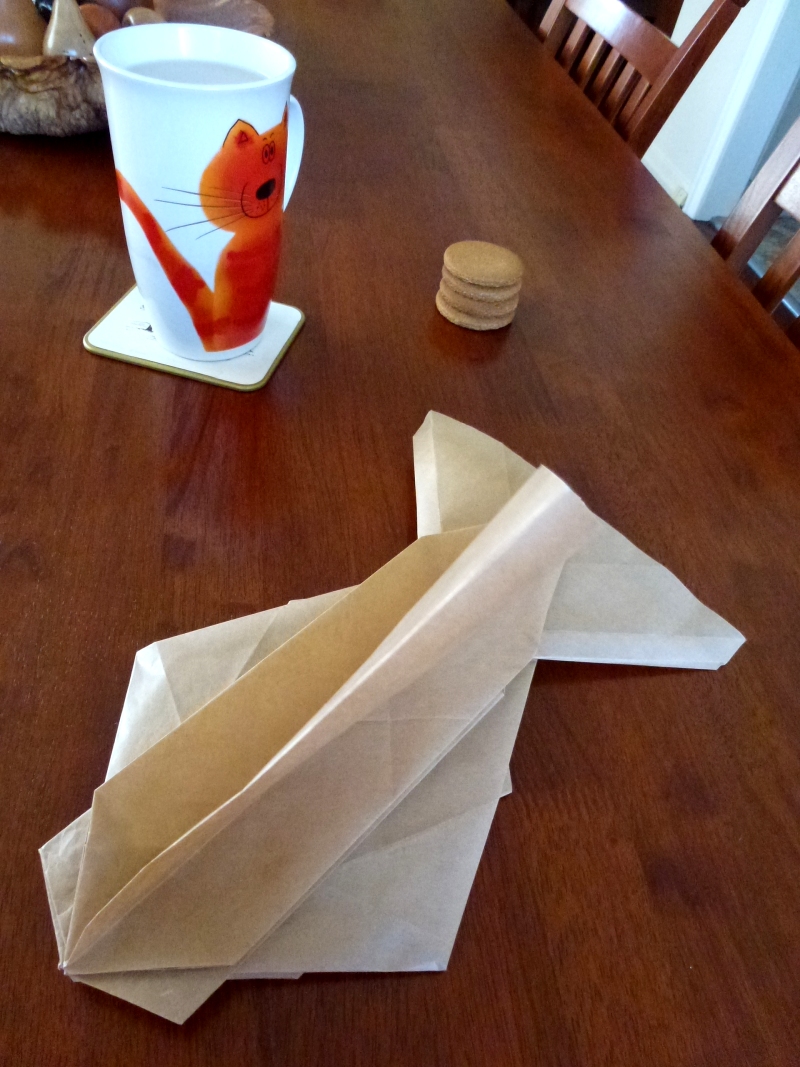 At STEP 97 it looks like this: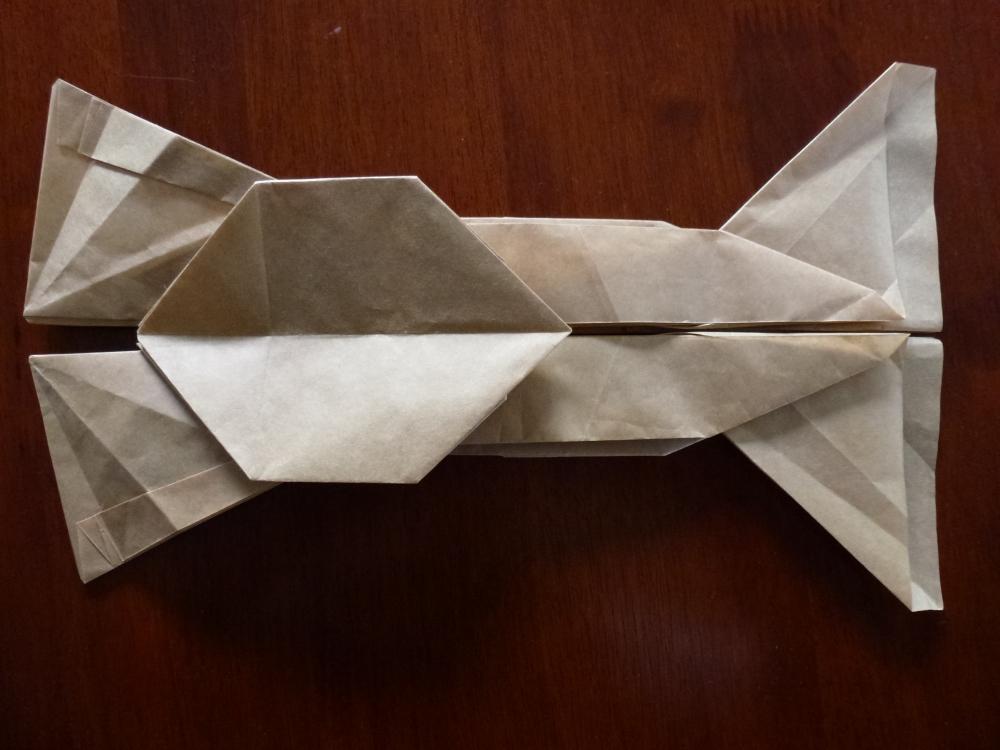 At Step 142 it looks like this, and is so obviously NOT a fish, flower, car, box or hovercraft: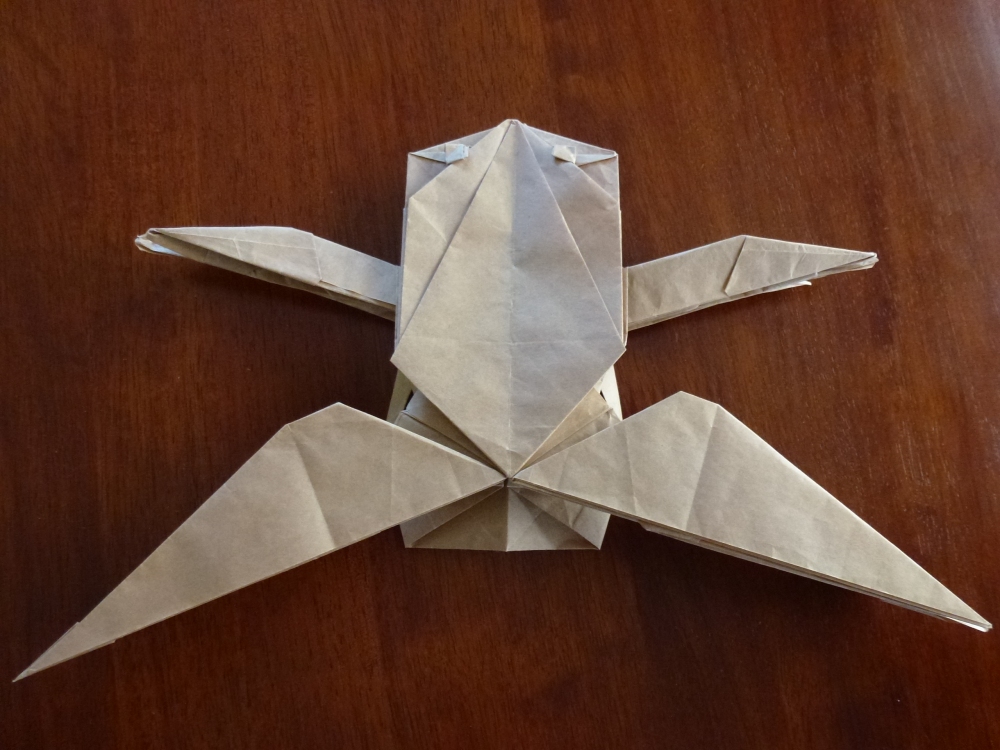 And after a little MC wet modelling: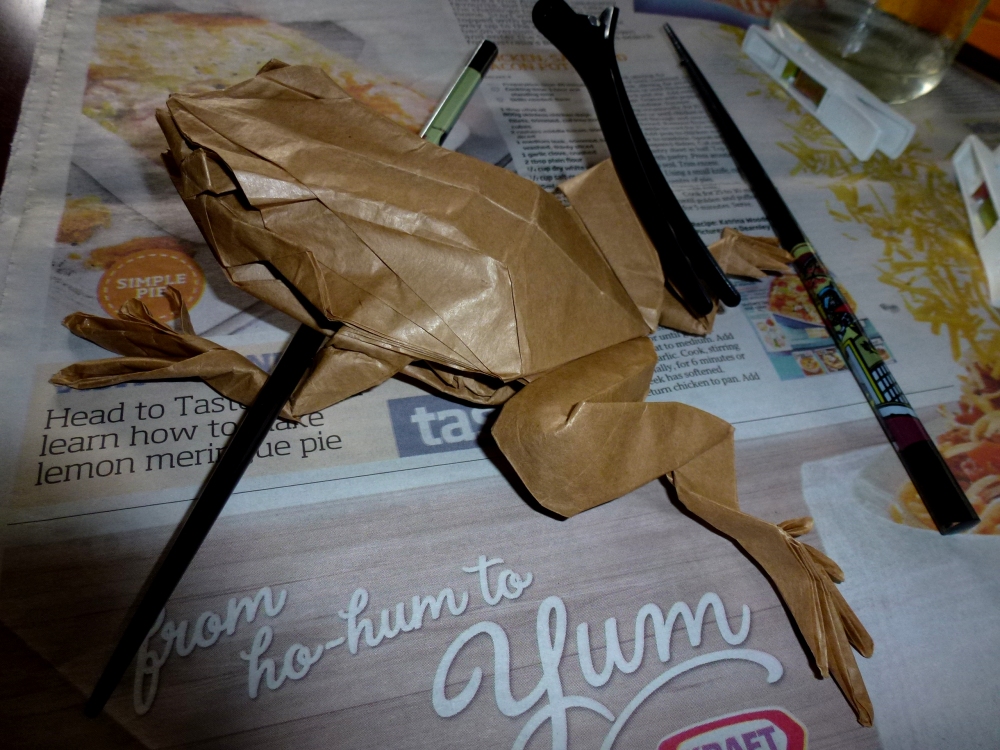 resulting is a lovely TREE FROG designed by Satoshi Kamiya: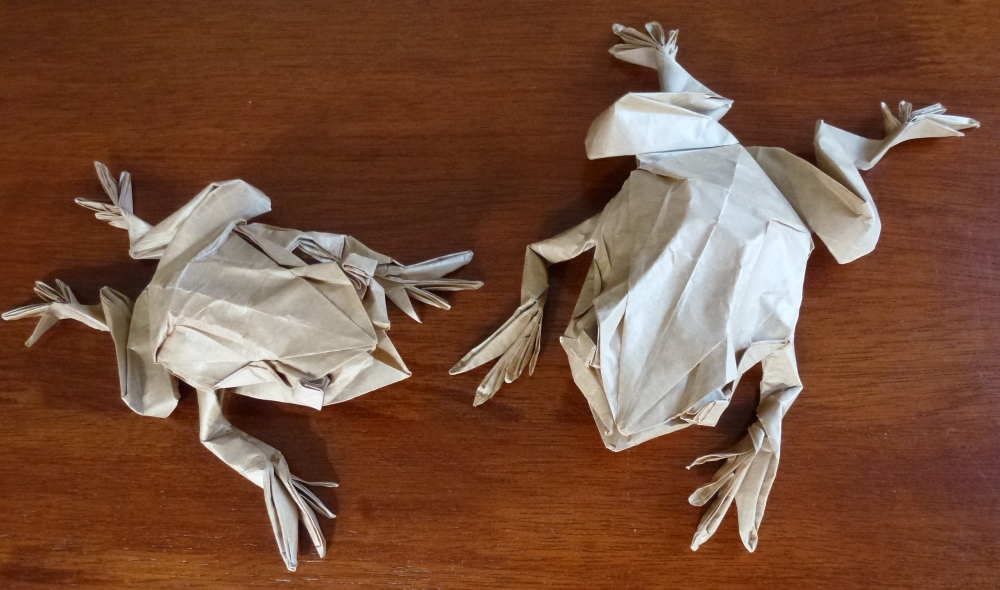 Congratulations Wes Warner for first suggesting it was a frog – have your people call my people and we will work out how this little fellow can hop it's way over to you