My wife and I spent some time in a rainforest cabin – whilst there I folded this week's WTF#3: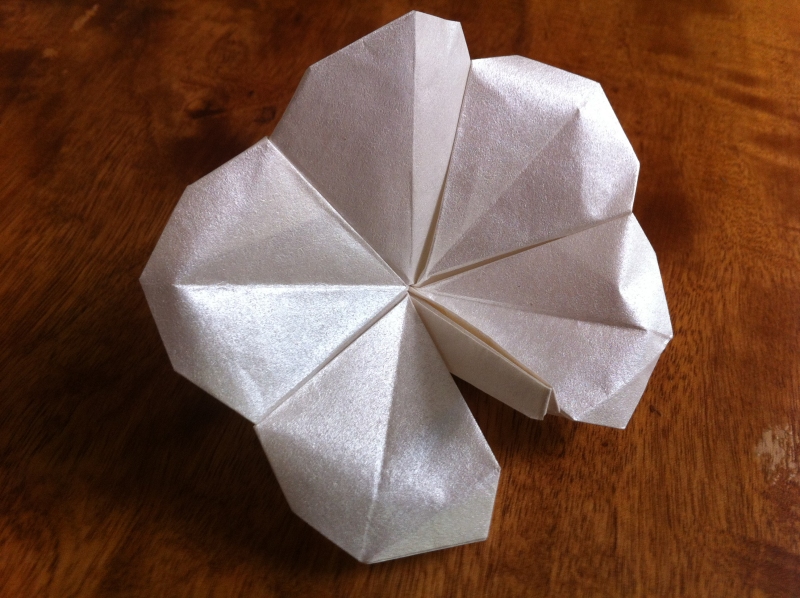 On a tropical theme, I left the model for the cabin owner as a thank you for a lovely time away.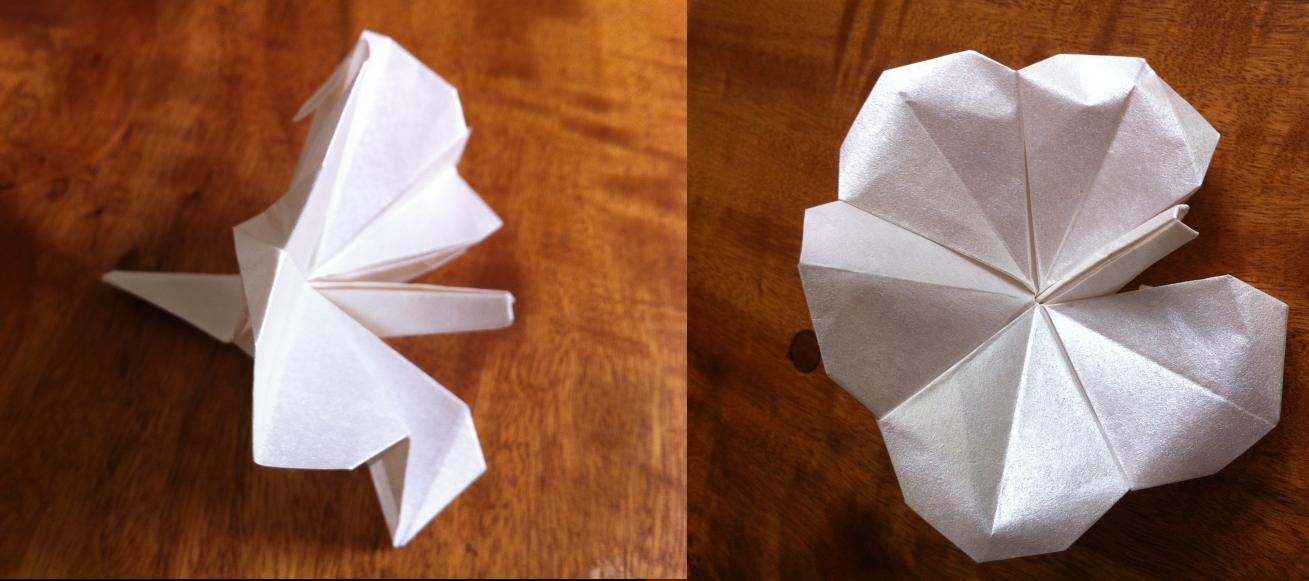 A simple, slightly asymmetric fold that teases an odd number of petals, stamen and stem, cleverly managing the layers so the flower face and stamen would be one colour, stem another if I used duo paper.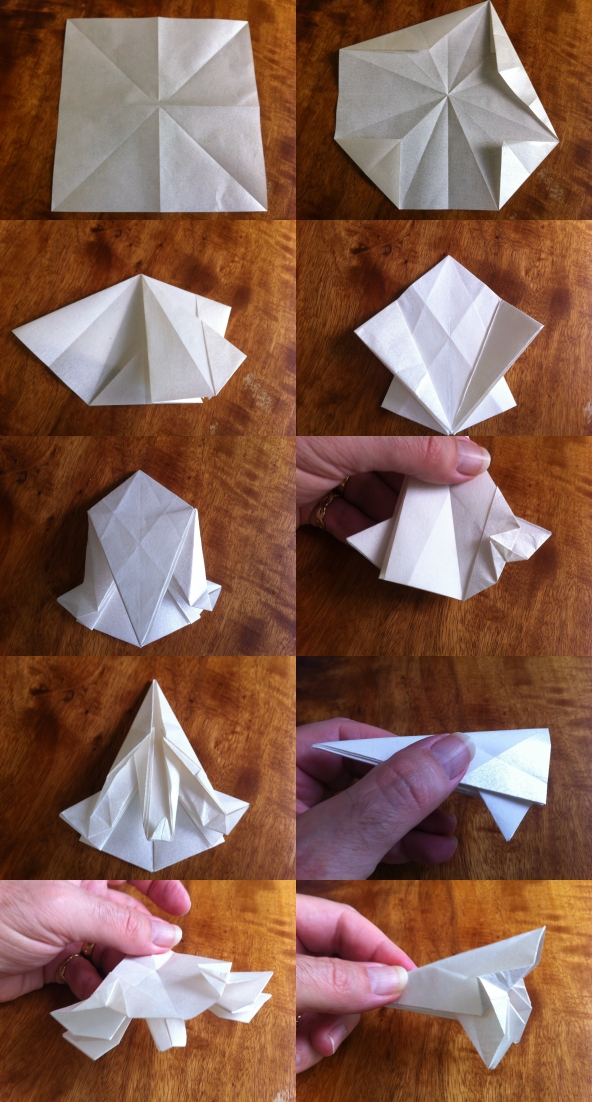 I was looking for a simple fold and amongst my Tanteidan magazines I spied this figure, designed by Yamaguchi Makoto – must try it with colourful paper.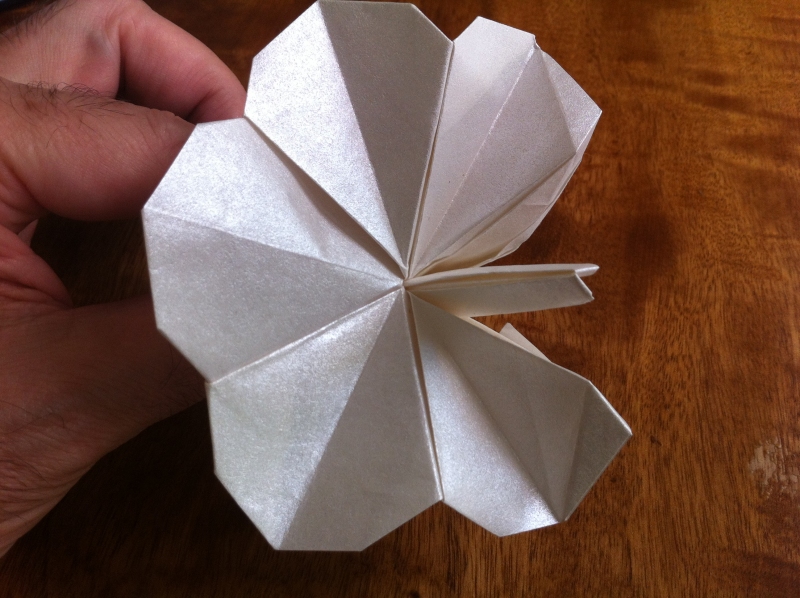 No one was able to discern it was even a flower – very disappointing people!