I had one last piece of Nicholas terry's "Tissue Foil" and a little time on my hands so decided to try and nut out Satoshi's Lion: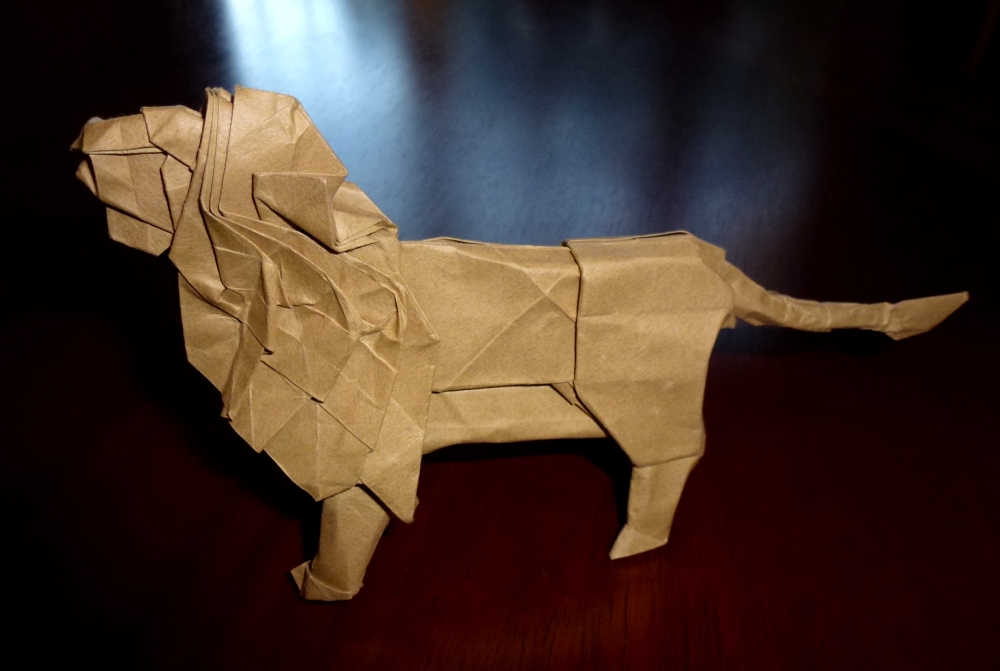 This lovely little model is a right pain to fold – some astonishingly complicated twists and turns that are not really well explained in places – some of the odd sinks and manipulations to encourage the body shape were very challenging to understand.

After nearly completing it, I then decided to repeat the process with a piece of mid-tan Tant (newly purchased and arrived) and that also was a challenge – not because I was now unfamiliar with what needed to be done but rather that the paper was so thick that it became very difficult to complete folds.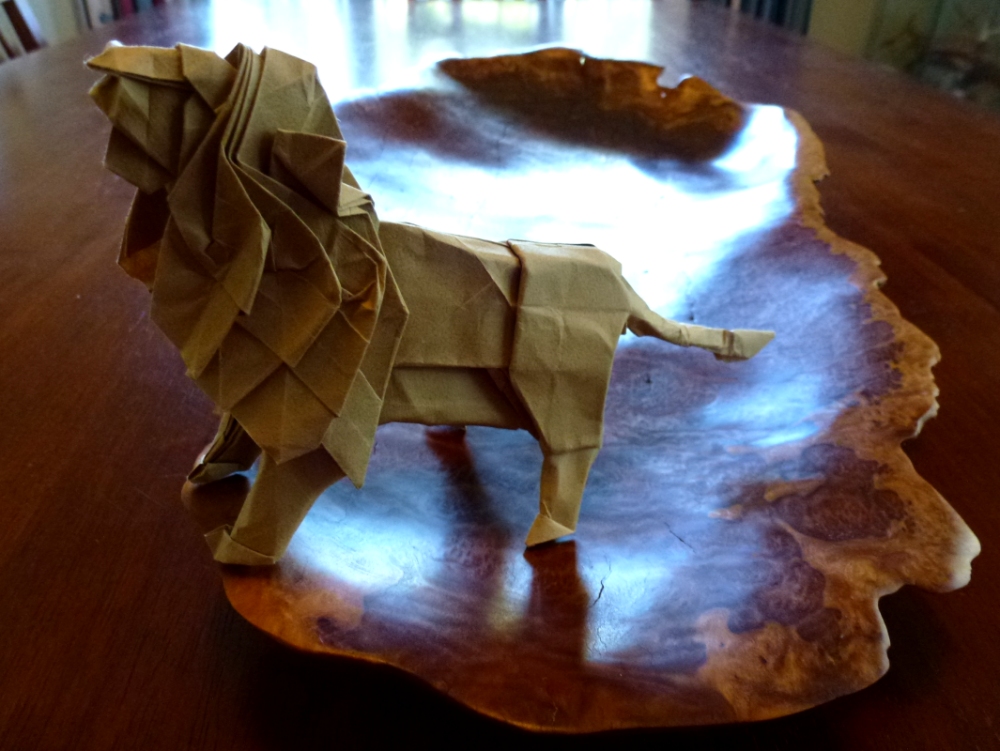 I amazed myself by completing both – fairly happy with them – I learned lots along the way and, should I fold them again (and yes, I am not against the idea)  I think I can do a lot better, now that I know what goes where.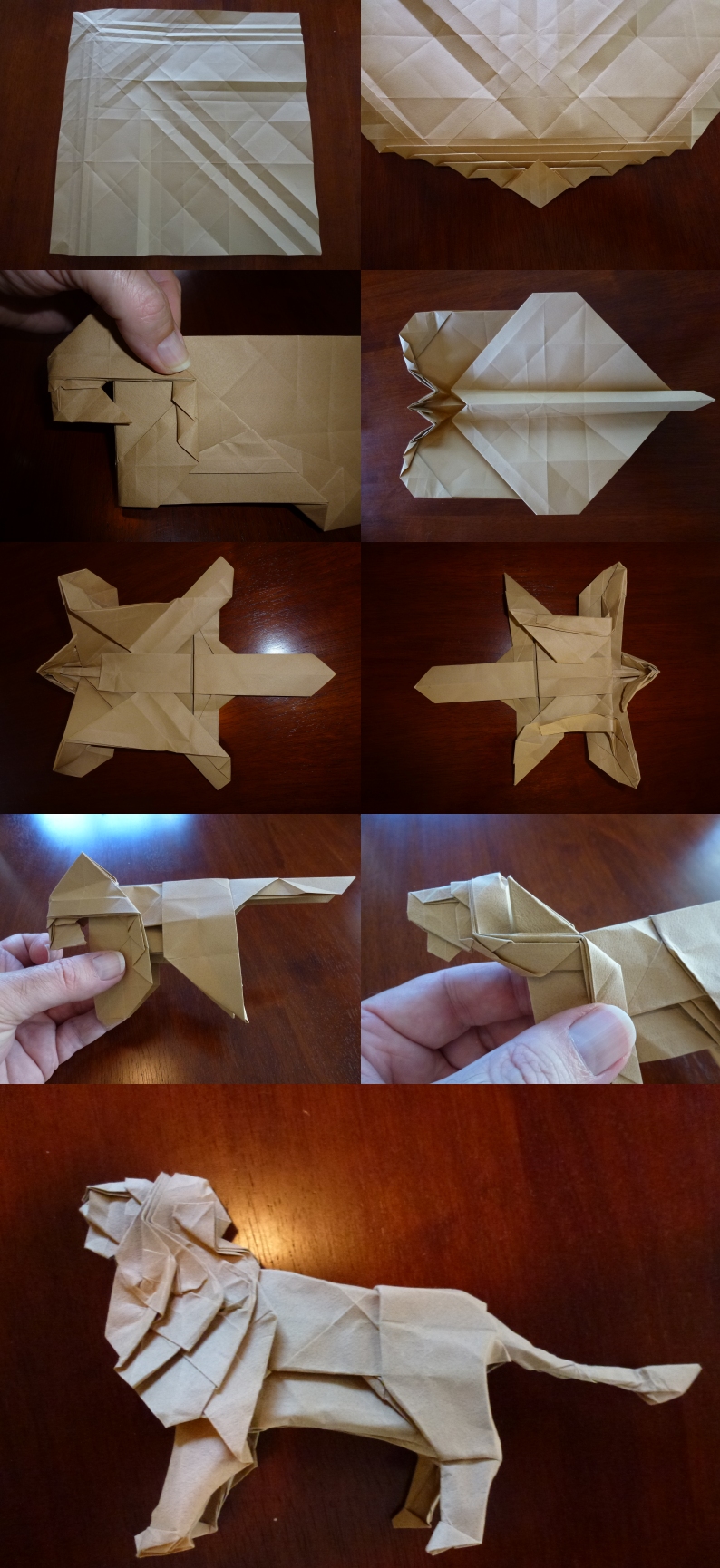 The paper control in this design is amazing – designed for duo paper, the outside of the finished model is all clad with the colour side, the "white side" is completely internal – the use of ridges of paper for the mane and face is amazing – indeed the head is one of my favourite Kamiya collapses so far as it just seems to emerge from a maze of pre-creasing. The ability to see the "cat face" and put a wise expression on it is also there – wow.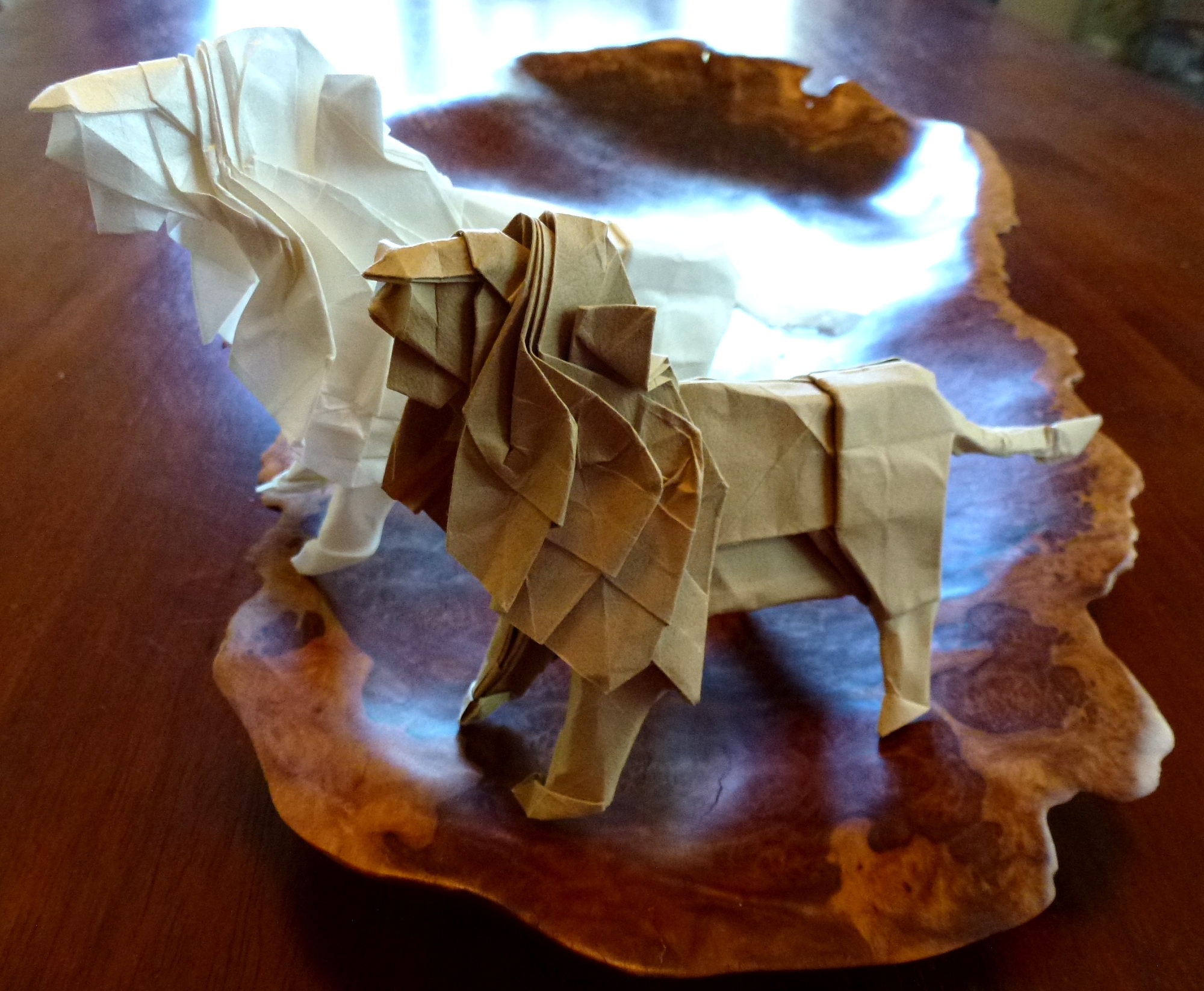 The instructions recommend a paper size of 25cm – that breaks my brain – even at 35x35cm square it was fiddly – accuracy matters as errors quickly go out of control.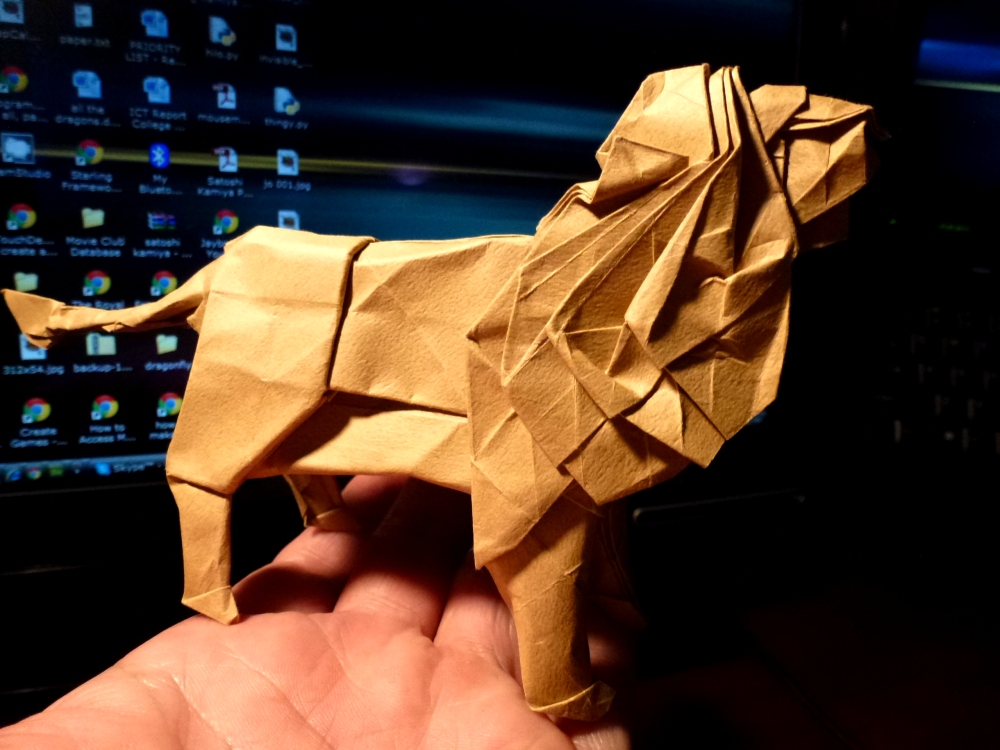 This has been folded over a fairly extended period – all up each model took about 4 hours with most of the time consumed in laborious and painstaking pre-creasing. The reward for the pre-creasing is much less guesswork later on when the model is taking shape.