It is a little recognised fact that the animal that has killed the most people in Africa is in fact the Hippopotamus: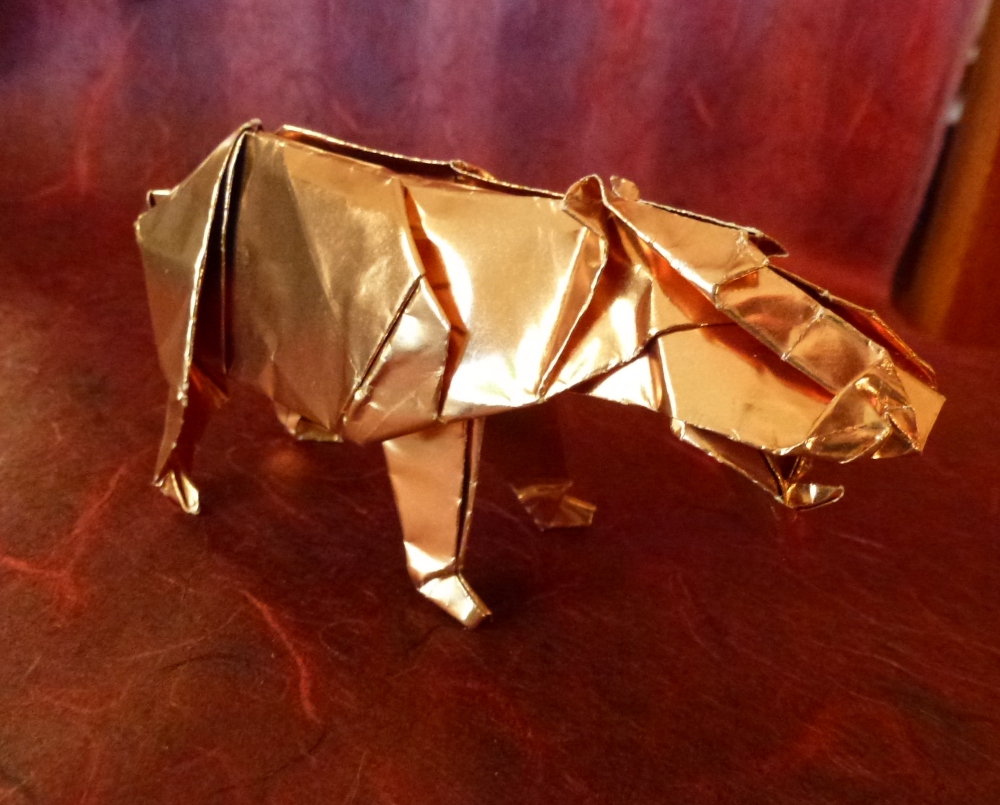 I stumbled across this delightful model while leafing through "African Animals in Origami" – a much worn volume when looking for something to try from my invalid chair.

I had a gold (more correctly bronze) foil square and was wanting to fold something "yoshizawa style" – free form hand-held rather than on table or other flat surface – the challenges with this style are accuracy and precision, the payoffs are often more fluid, softer curves and lively asymmetrical poses.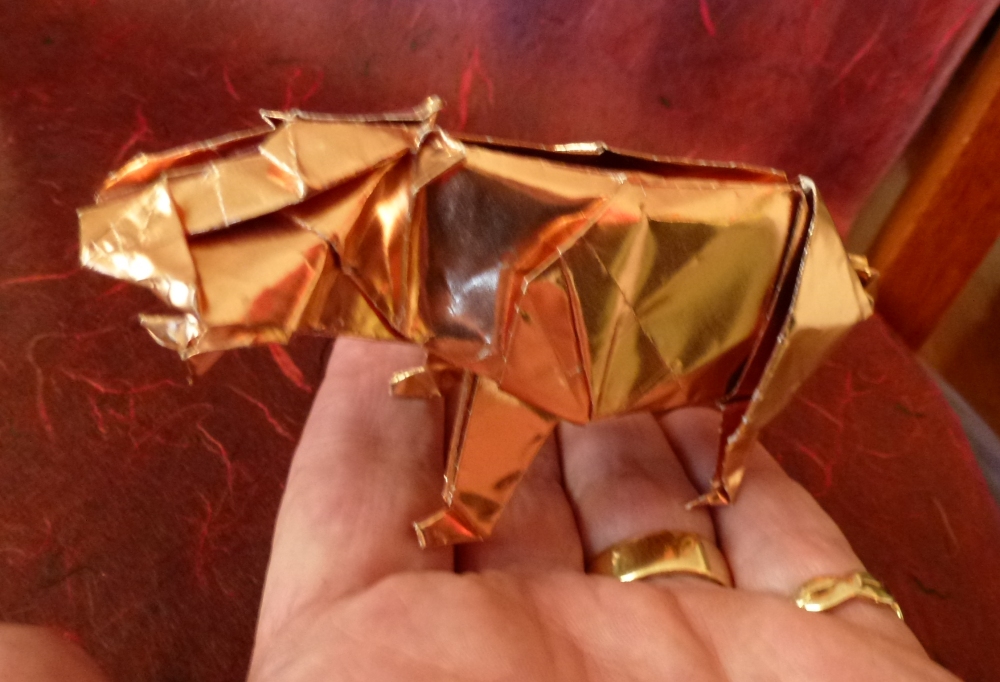 I like this model, although he reflective paper makes discerning details difficult – she has a wry grin, 2 lovely tusks on her bottom jaw, lovely ears and a fine rump after some 3d modelling.