In the olden days children, photographs were taken with a specialised piece of equipment, usually by a professional, using FILM: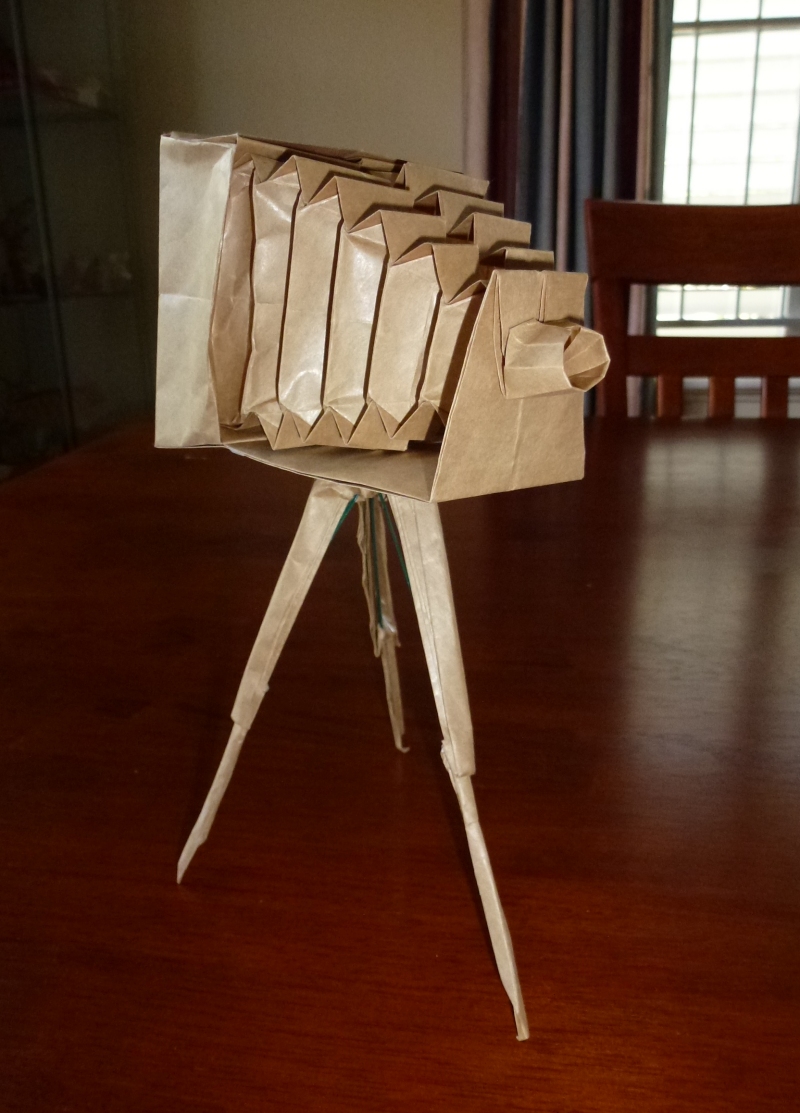 In those days, you posed the shot, measured light levels, pulled focus and ensured the picture was worth taking before you wasted the plate – photography was expensive and much more of a science (some would also argue much moe of an art).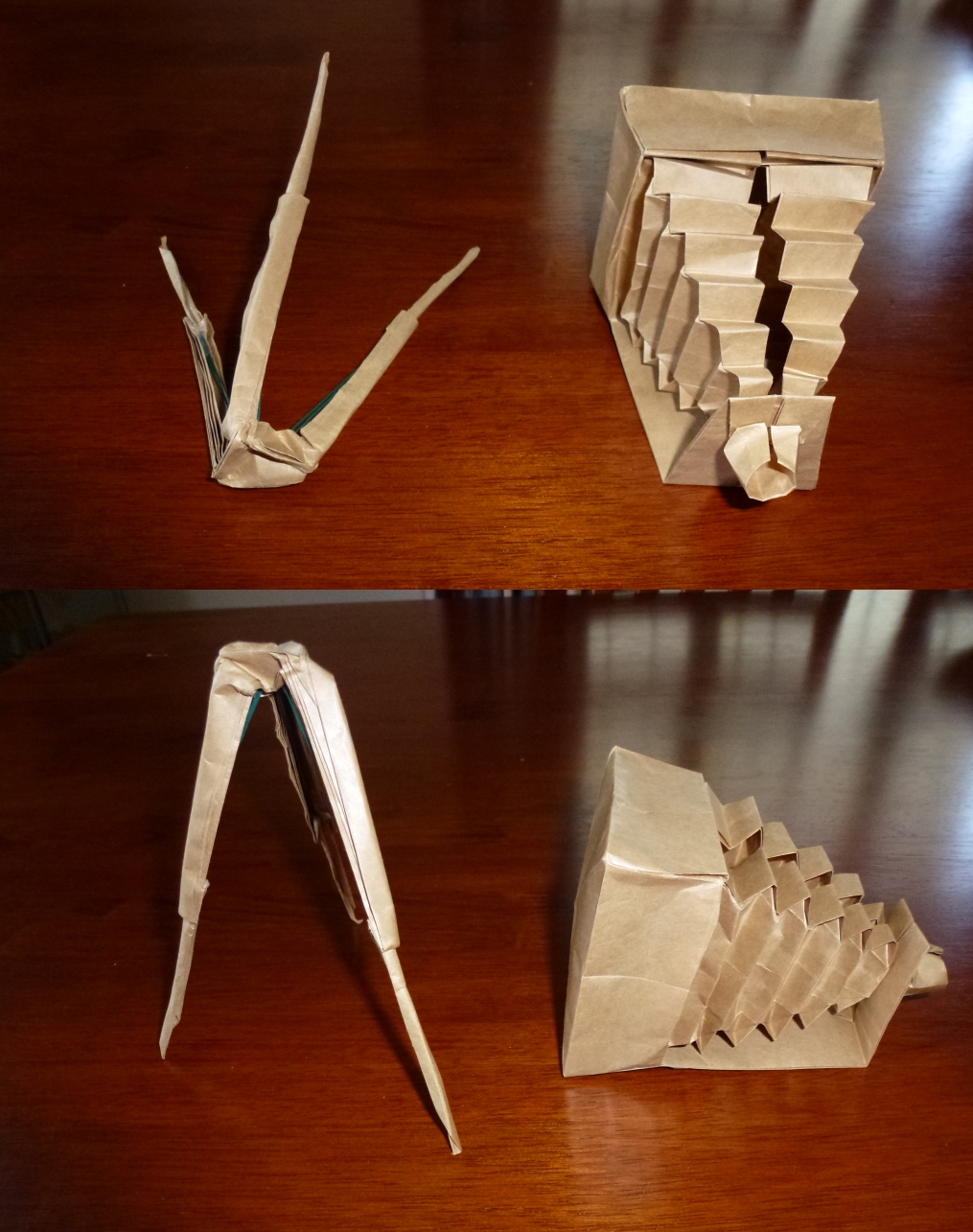 In the modern idiom, nearly every thing has a squillion megapixel camera, you point, shoot 60 frames, pick the least worst, apply a filter and upload it on Instagram and have your "friends" praise your artistry.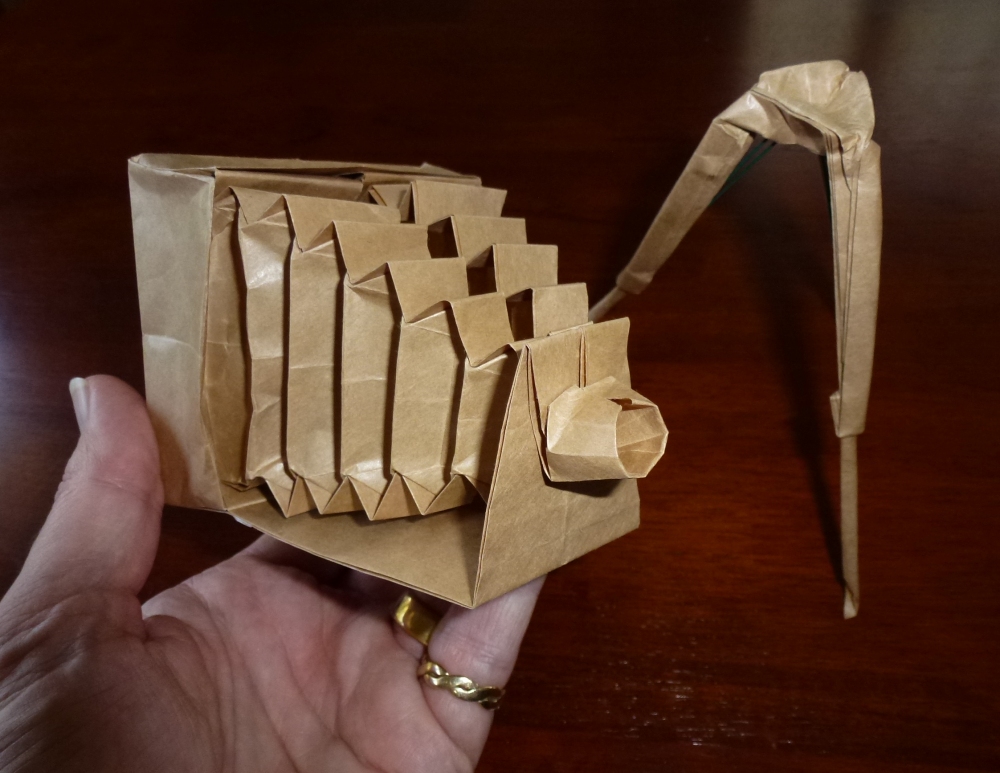 When I first saw this fold on Deviantart by "cahoonas" I knew I wanted to try it – he helped by providing a sort of guide so I set to bending paper. My version is similar to his, my tripod uses an equilateral triangle instead of square and I am not sure I was as tidy but for a first fold it is pretty nice indeed.
From a simple beginning – a bird base, you crinkle and hide a flap and it just sort of happens – I initially played with the idea of folding both camera and tripod from the same sheet but could not resolve the join between the two – something to think about I think as I am sure if I plan the sheet it is possible.

I know many photographers – the best are familiar with film and I am old enough to remember how carefully it made you as a photographer – i sort of miss that discipline, but then again I do not – democratization of image acquisition is both great and awful.
edit: It's new owner Lea is pretty chuffed with it also – here is a pic from its new home: