I was approached about the possibility of making some props for this year's Middle School Musical, naturally I turned to Origami for Inspiration: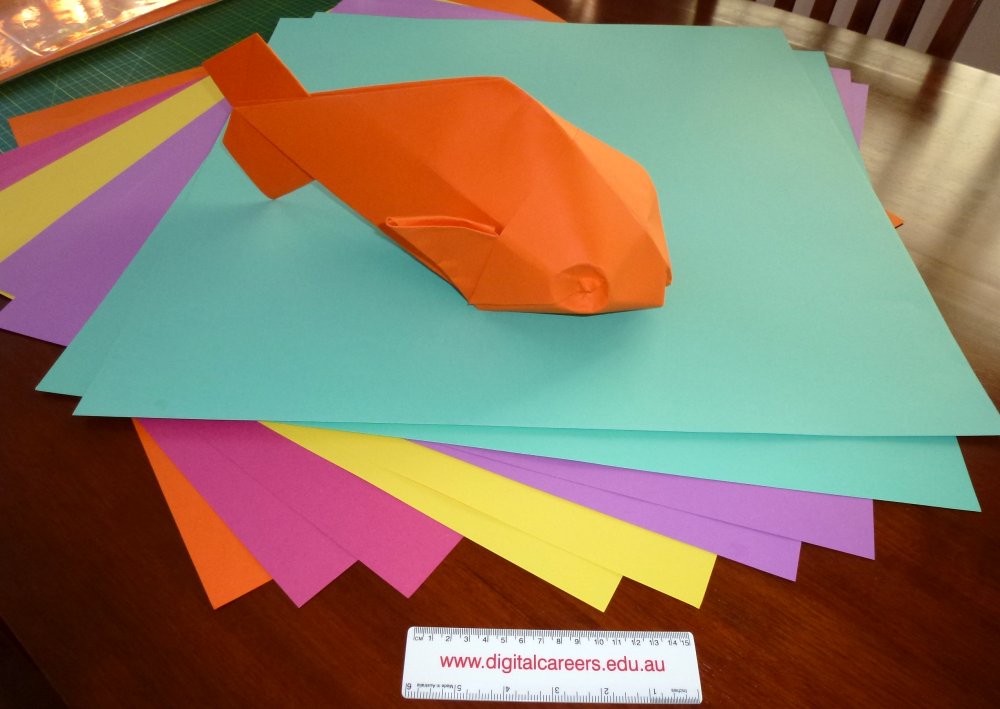 Project 1: a school of tropical fish. I remembered a lovely catfish/Koi designed by Davor Vinko.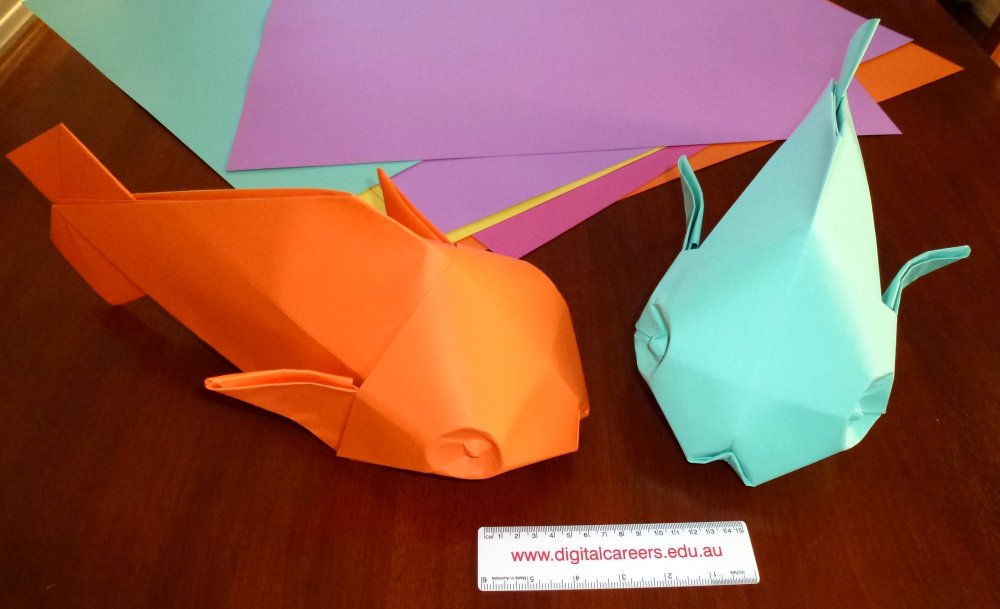 With some variation necessary for the large format, heavy 230gsm Canson card, I am very happy with the character of these fishies.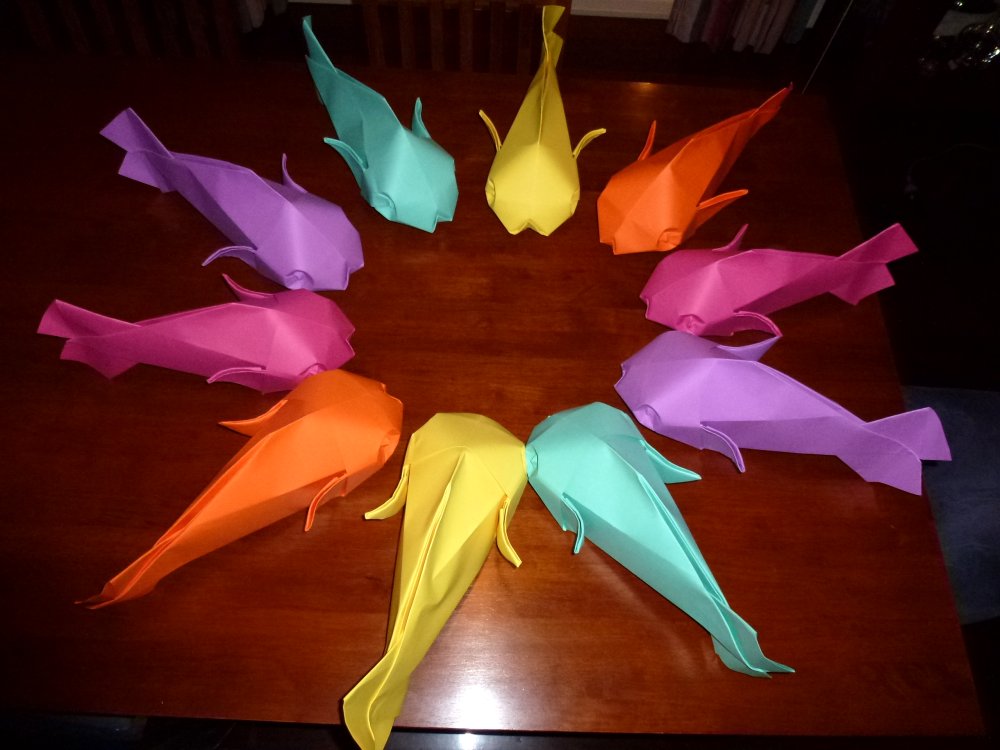 I think some are being hung on line, others top sticks but they are sturdy and colourful – big enough actually to be worn as hats. I almost regret giving them away.
Next project is a flock of twirly birds…