I was itching to do a technical fold, and realised I had folded few from the "Bugwars" book I bought for Xmas, so thought "why not":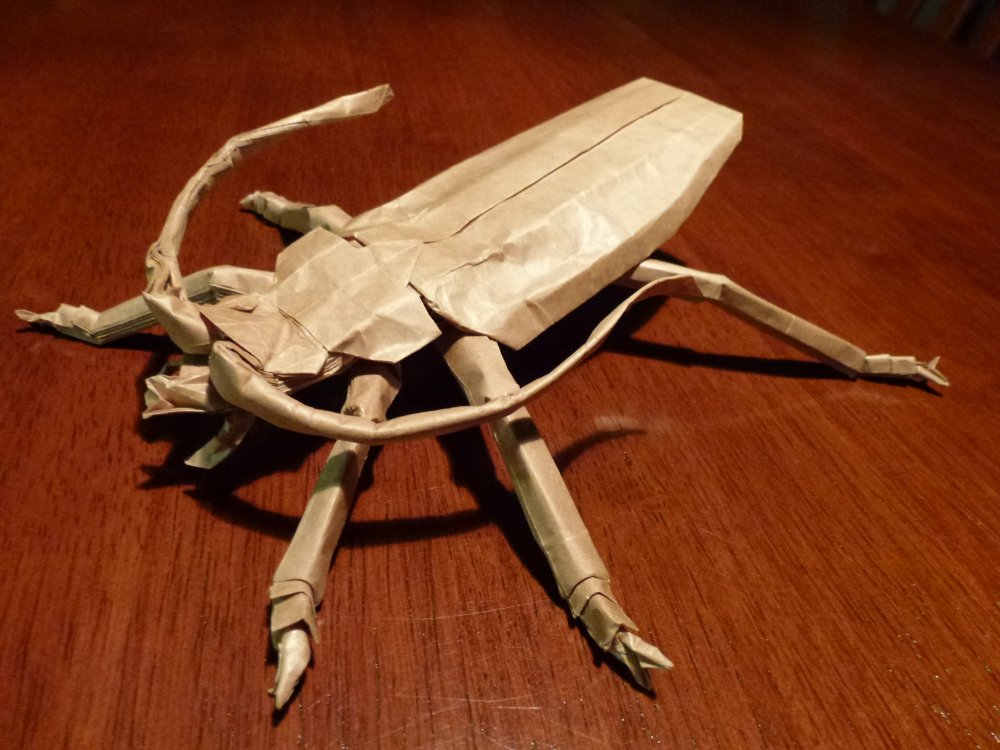 This fold has taken an age. I must admit that initially I had passed this over because it looked too fiddly, the CP alone was terrifying.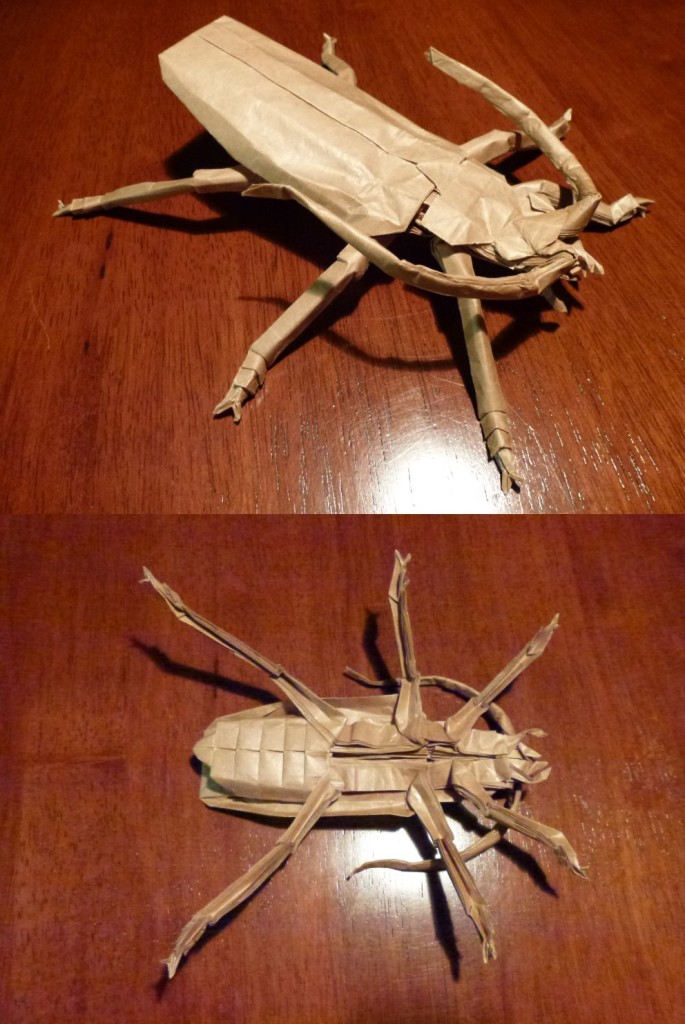 Step by step, I pushed a 65cm square of Kraft, struggling to see where the creases were supposed to be (a tip Origami book making person – make the crease lines stand out on your instructions please! Blue on brown is REALLY hard to see).
In the end, however, I managed to get all folds in place. This beetle is titanic – folded LIFE SIZE, it has lovely thin jointed legs (each with a jointed clasper on the end), complex body and lovely pleated abdomen, complex head and sweeping antennae.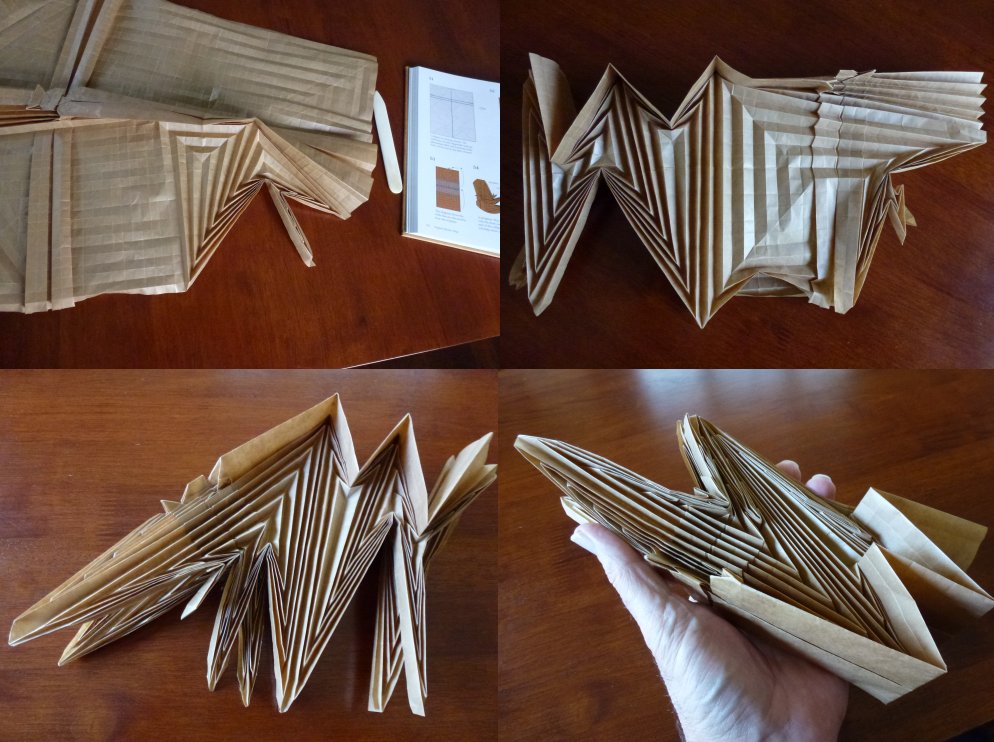 I like that Shuki Kato models are all different – he shows a huge repertoire of technique and just when you thought a detail was fine, tiny and finished he pushes the paper to new heights.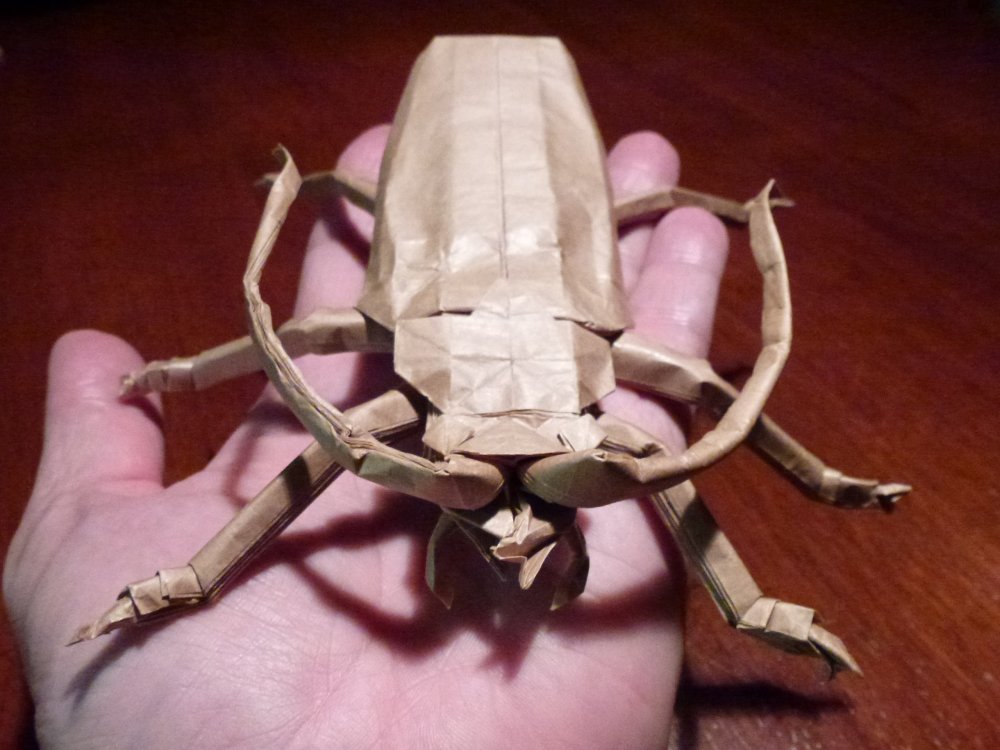 Set at the joints with a little MC, he stands, rather creepily on all 6, looks like a cockroach from hell and set to scuttle menacingly.
Lots of fun, something I would not have been able to fold a year ago, my skill base is improving, yay!.