As you may have guessed from subsequent posts, I have been learning to fold Satoshi Kamiya's Ryujin 3.5: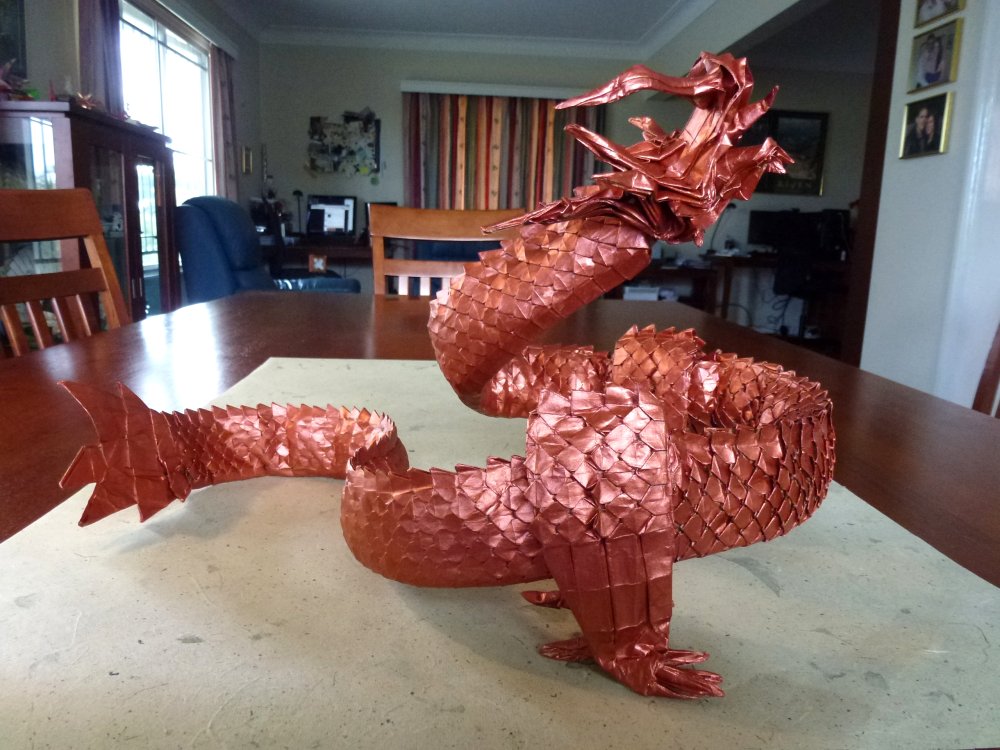 After a year of lessons, learning bits of the model and patiently/painstakingly working on each of the elements of the design, I managed to combine all onto one model.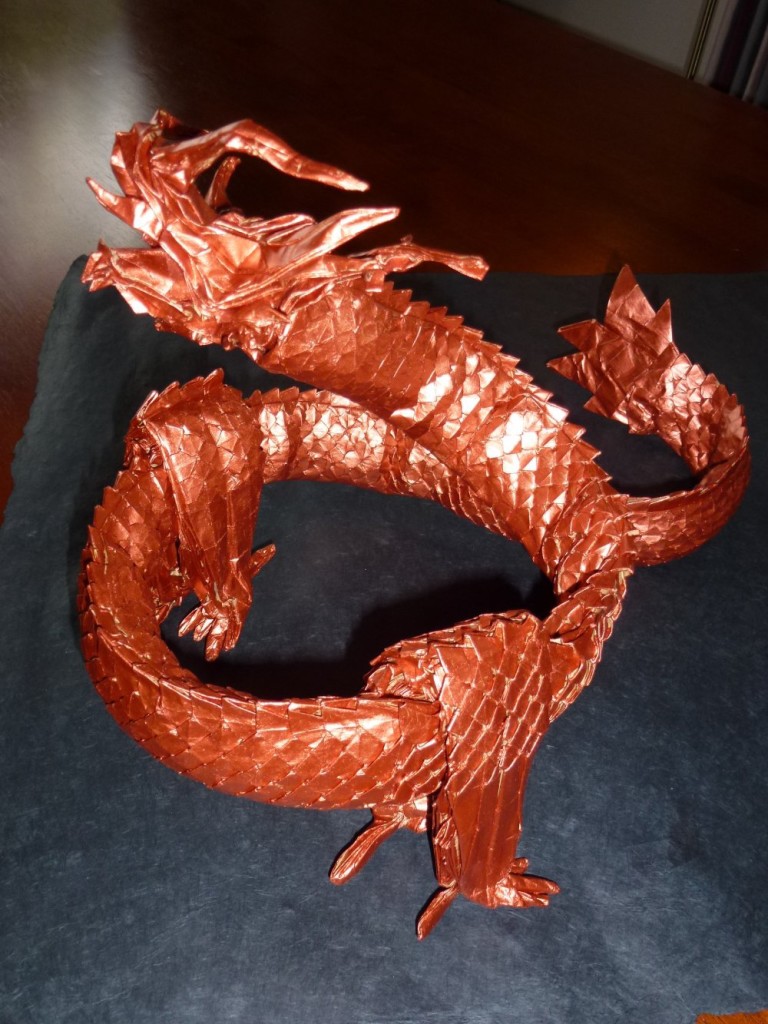 Subsequently (after an overseas holiday hiatus), I have posed it, setting features using a weak MC solution, clamps and patience.
I then set about rendering it copper – how I saw the model in my head probably is a little more worked than this, but without obscuring the folds, the actual pride and joy of the piece, I think the colour suits it.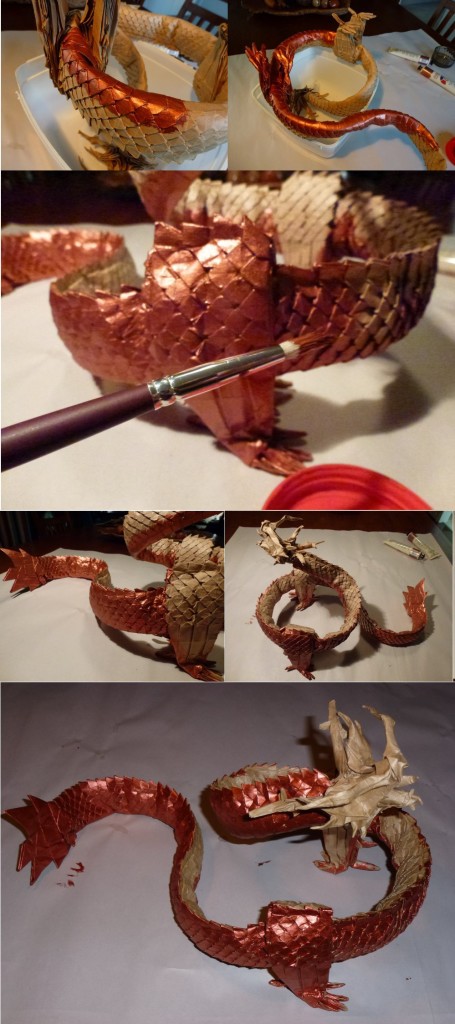 I am achingly proud of this model, and hope you the casual reader have enjoyed the ride even a tiny fraction as much as I have.
…begs the question: where to from here? Something simpler I think.