I find it fascinating that there are so many models and folding techniques I have yet to try. The "Magic Rose Cube" is a case in point – I am amazed I have never folded it: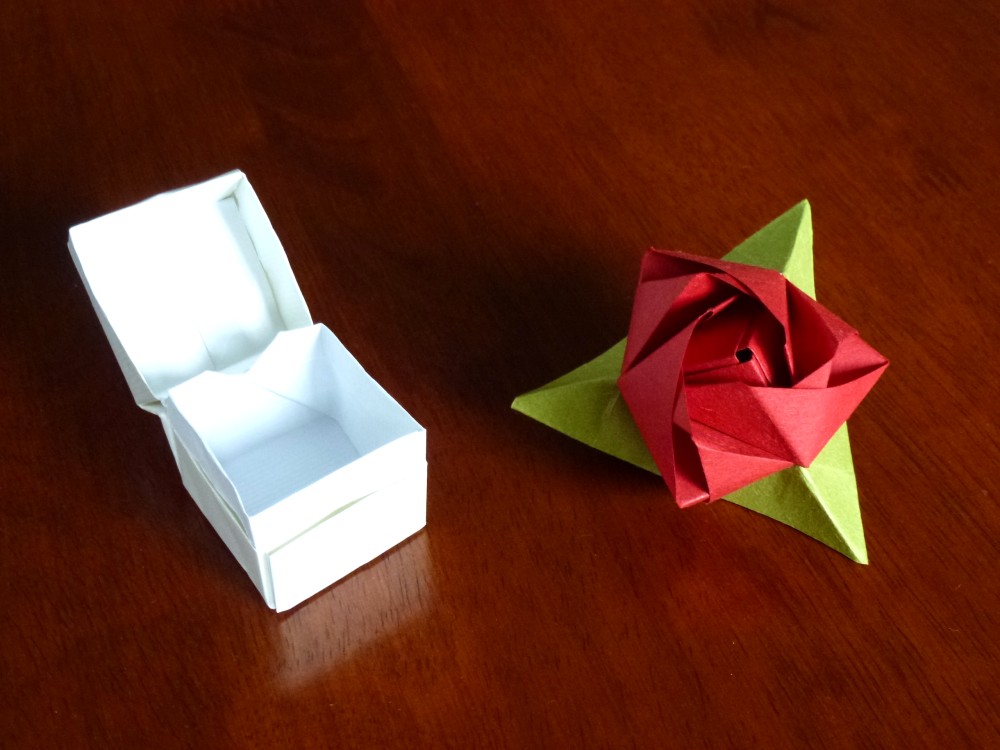 Such a beautiful little modular, 3 pieces the flower, 3 slightly different pieces the leaves, slots together into a cube easily, unfurls beautifully.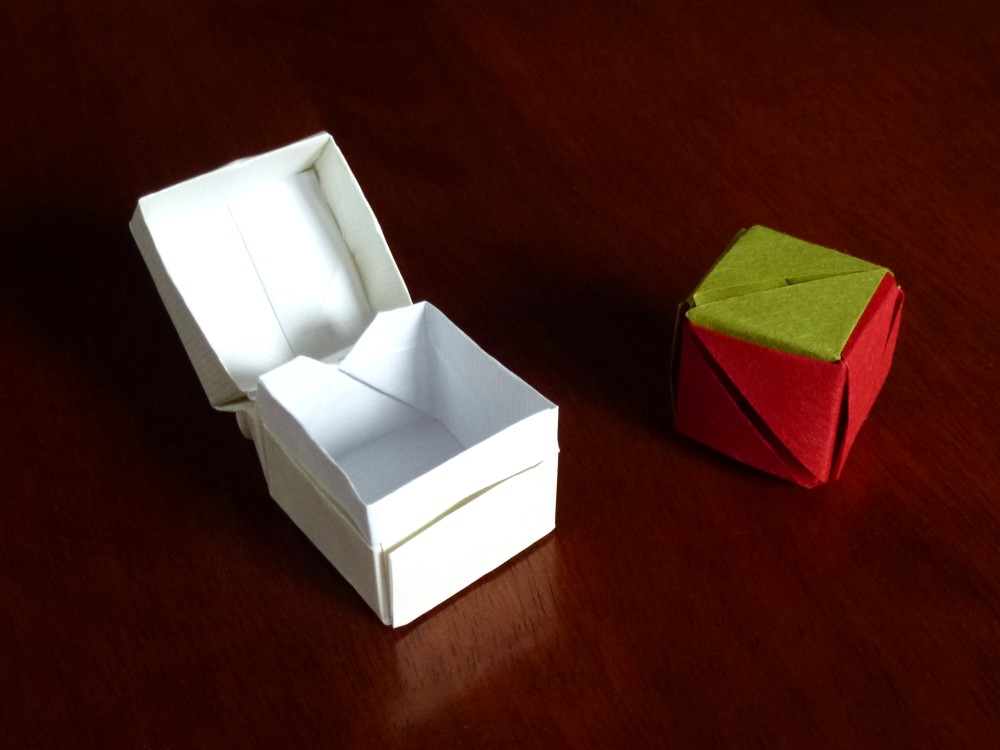 I have some beautiful hand made paper, so set about making a rose cube for my valentine, then decided it should be housed in something.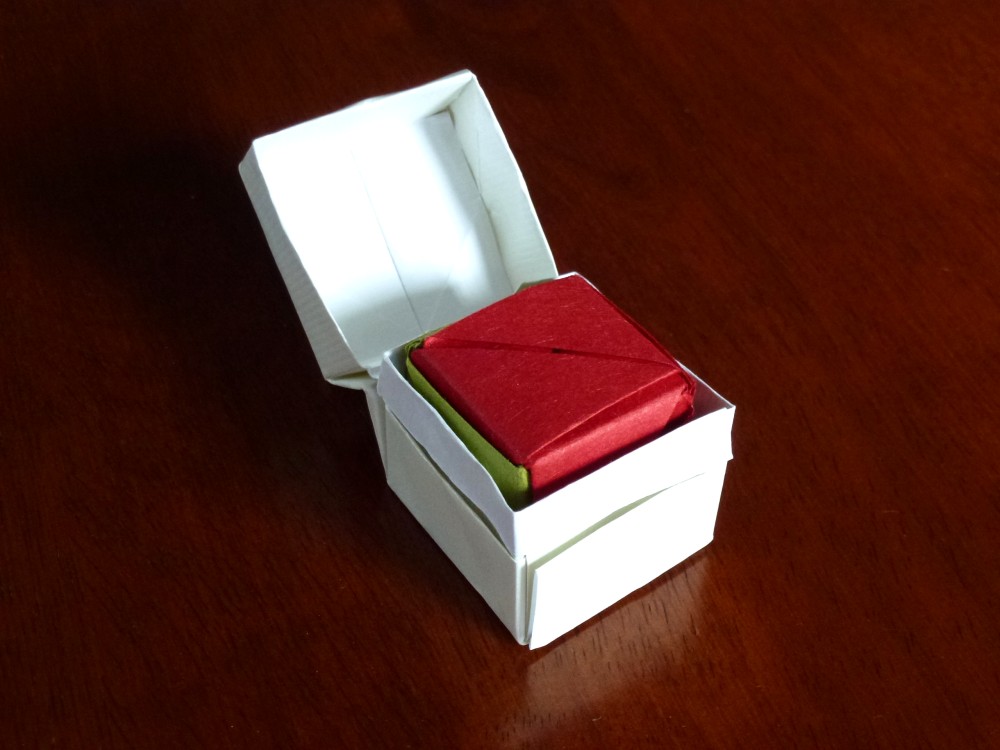 David Brill's "Ring Box" makes the perfect container, so I used some crisp cream ribbed paper for the box – perfect.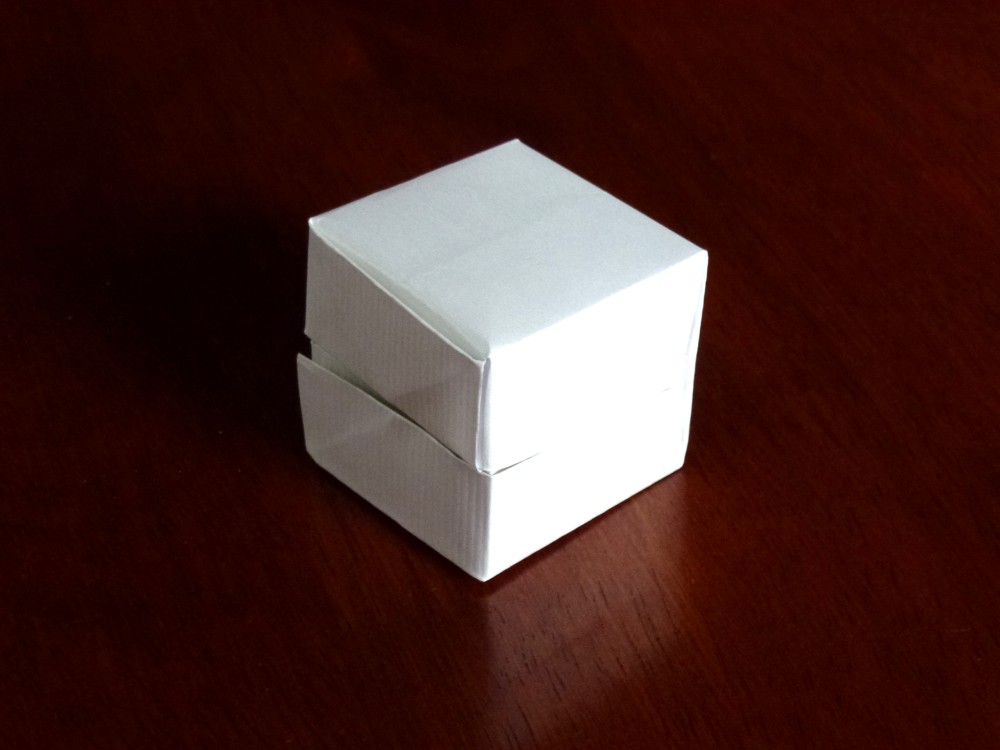 I know valentine's day is a commercial gimmick, but do you really need a reason to spoil your special friend?