Joined at the wing, this pair of Tsuru (traditional Cranes) was folded from a single sheet split nearly in half: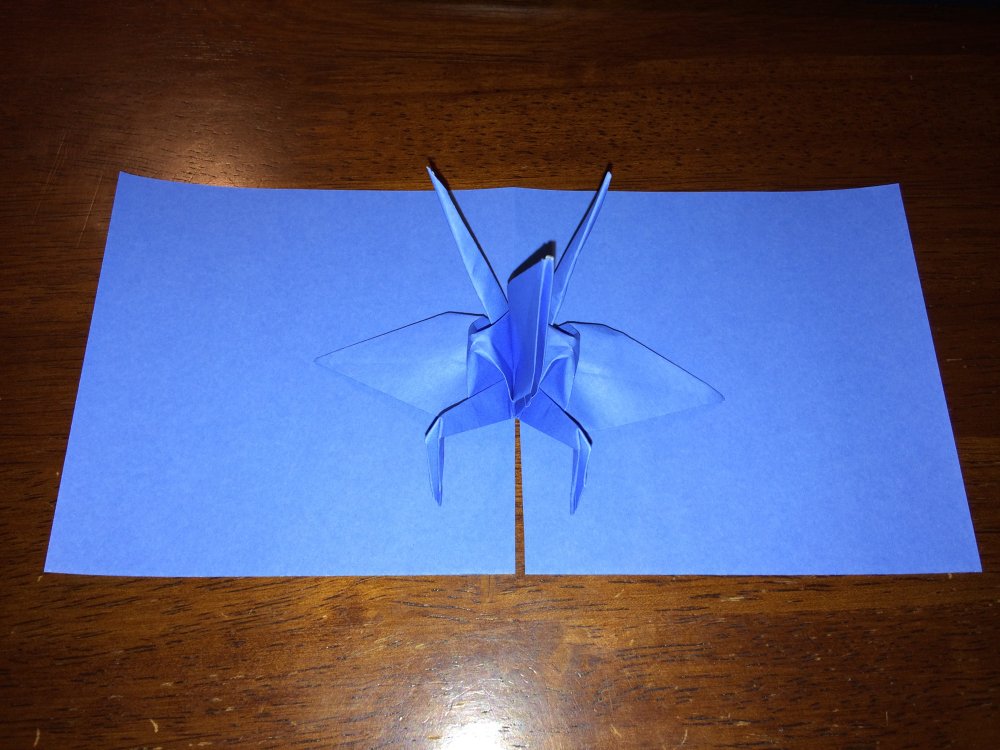 Taken from "Hiden Senbazuru Orikata (The Secret of One Thousand Cranes Origami)" published in 1797. It is part of a series I hope to tackle…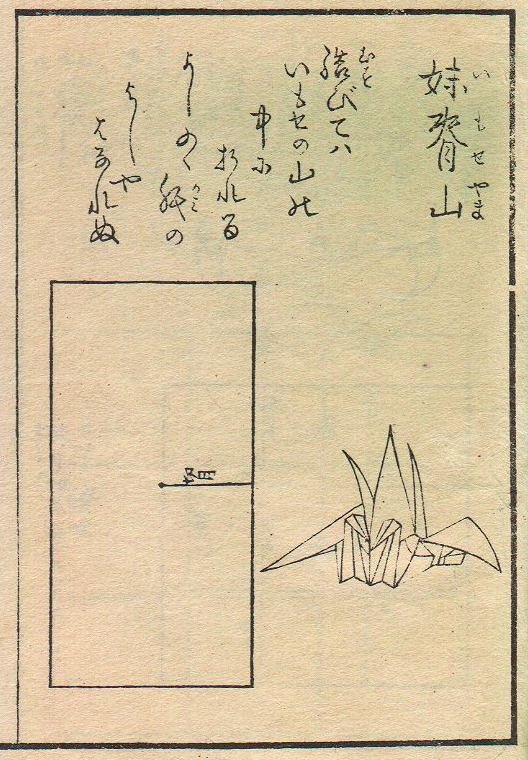 The trick is to not tear it as you fold it – the paper tension at the split is tenuous, so requires a gently, deft touch.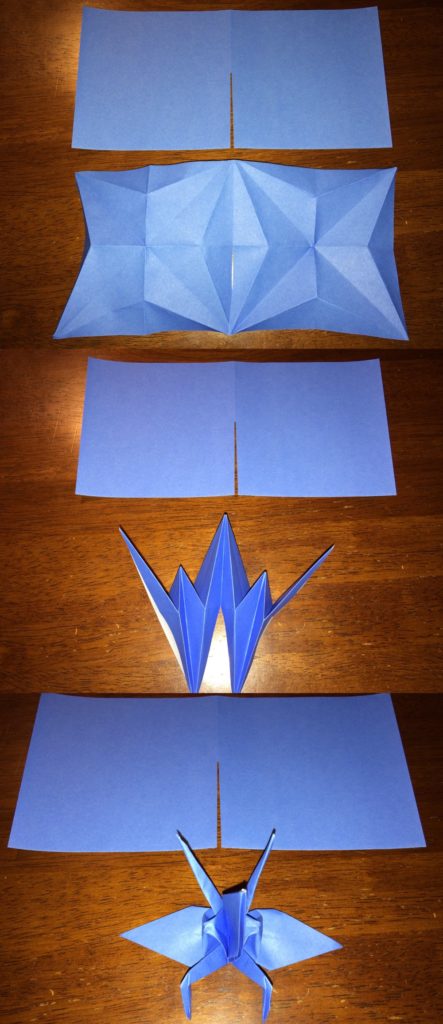 More to come. I could fold a pair joined at the TAIL also (the options are beak, wing or tail) but I think I will leave the pair series here, for more complex challenges.