Although the wing-span of this model is quite large, for an A4 square-based model, the formation of the body using this paper was torturous at best.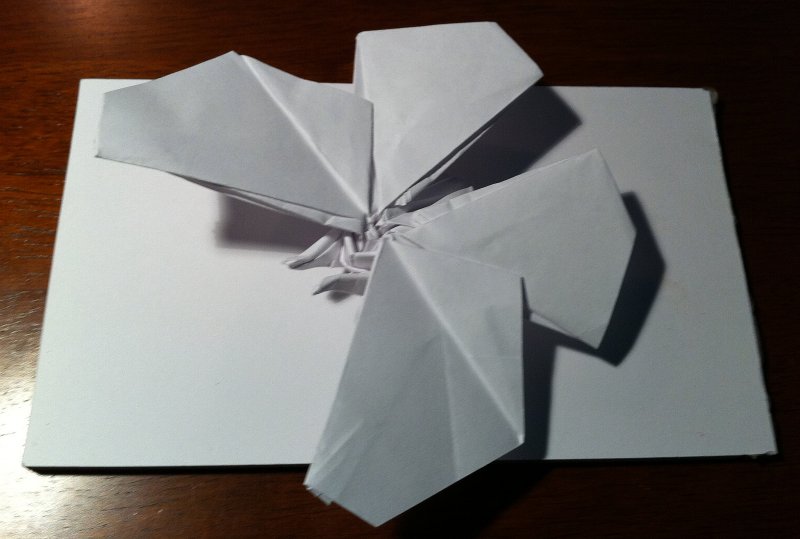 I am very happy, as a first-fold, to get something even vaguely butterfly shaped from this complex design. Having folded it once, I think I could do it much better now I know what goes where.

Robert lang is a master, even though I think this butterfly looks more like a moth (particularly the body placement), it has 2 spikey antennae and a meaty body that seem quite natural.
I sat for 1/4 hour just trying to collapse the base, the valley and mountain folds seemed not to make sense until, when ready to hand in the towel and admit defeat it just sort of… worked. Photocopy paper is lousy as a medium for these types of models, it is just too coarse and there were many moments when bending the model that I fully expected the paper to give. Anyway, 78 down, only 287 to go….