When friends travel, often they find lovely small bits of Washi. Packs of this are full of a myriad of lovely traditional prints, rich colours often embossed and overlayed with gold.
The tricksey bit is to work out what to do with it – given it's size and often the overpowering beauty of the design.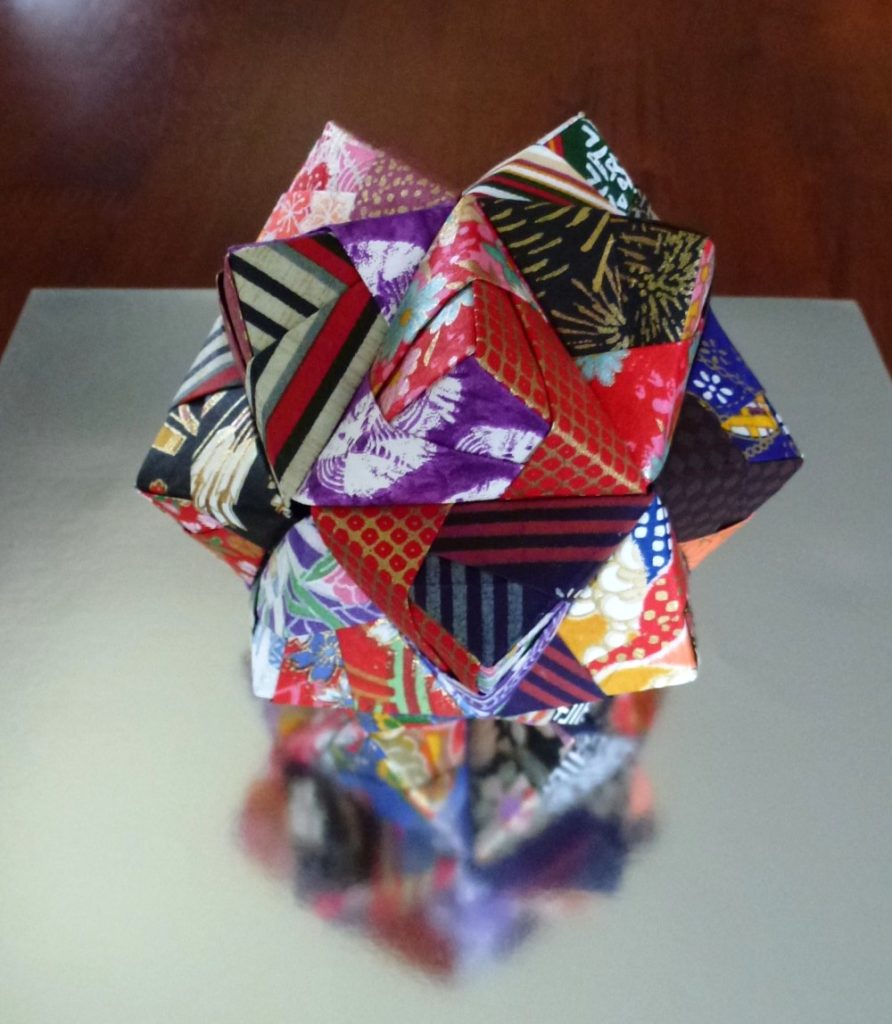 Simple folds are often the answer, compound figured that create the equivalent of an origami patchwork quilt can look like jewels and this Kusudama (薬玉) is one such treasure that consumes 32 sheets to make interlocking units and a lovely slightly spikey ball.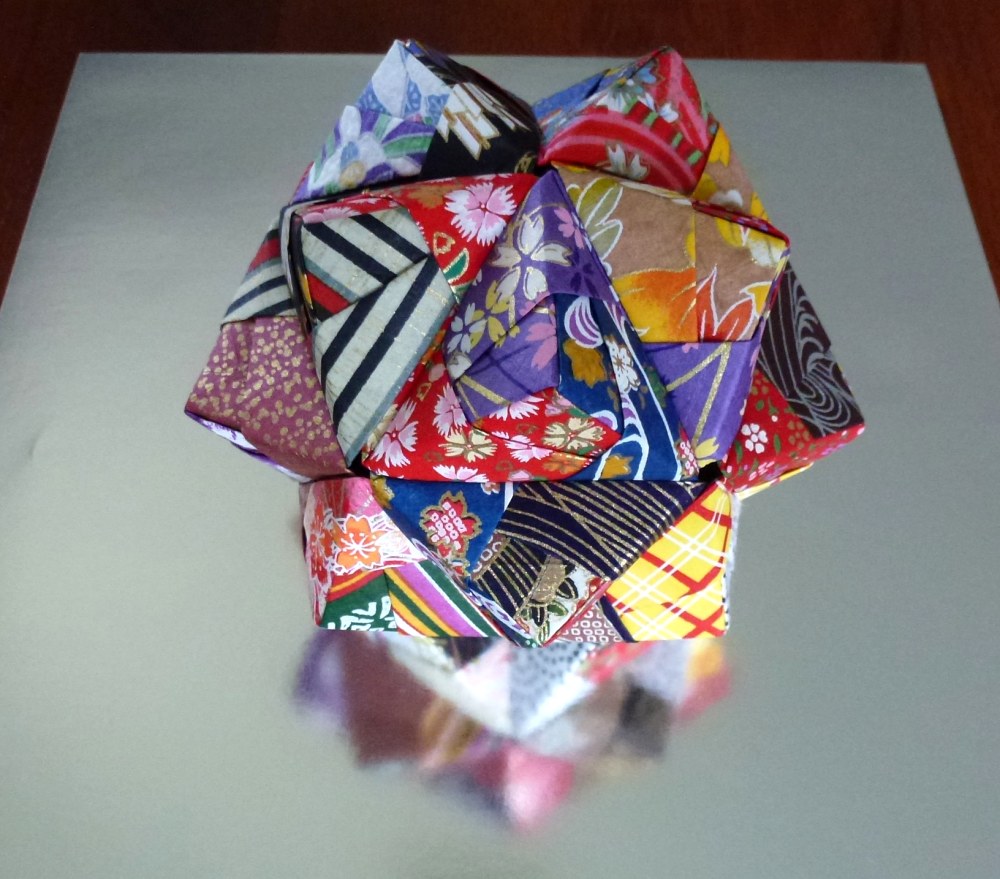 Many thanks Wes for the paper and the inspiration to fold this.