My son and his partner (Hi Matt and Alix!) came back from a recent trip to Canada and the US and had some greenbacks left over in their wallet.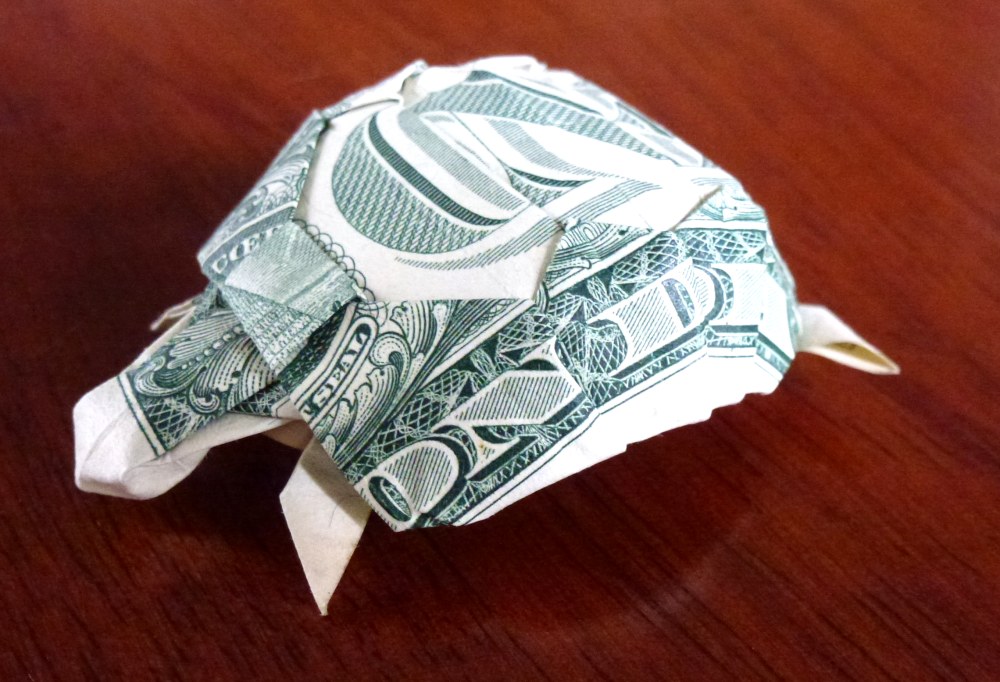 They are paper, you can fold them, there is a whole branch of Origami that does this intensively, led by artists like Won Park.
I was looking for a fold I had not tried before (hence the blog index number 548) and that was Lo Yu's "Money Turtle" – a delightful little tessellated shell fellow with flippers, lovely little tail and beautiful 3d head.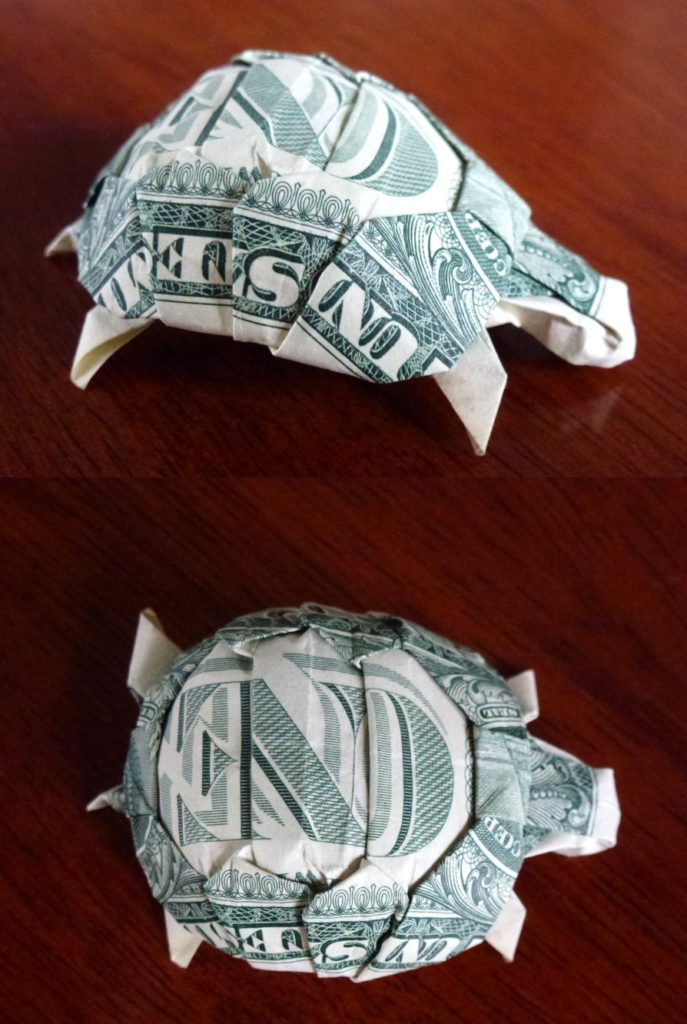 I re-folded Won Park's "Dollar Koi" because … reasons … it is such a beautiful use for a USD$1 note, had to include it in the menagerie.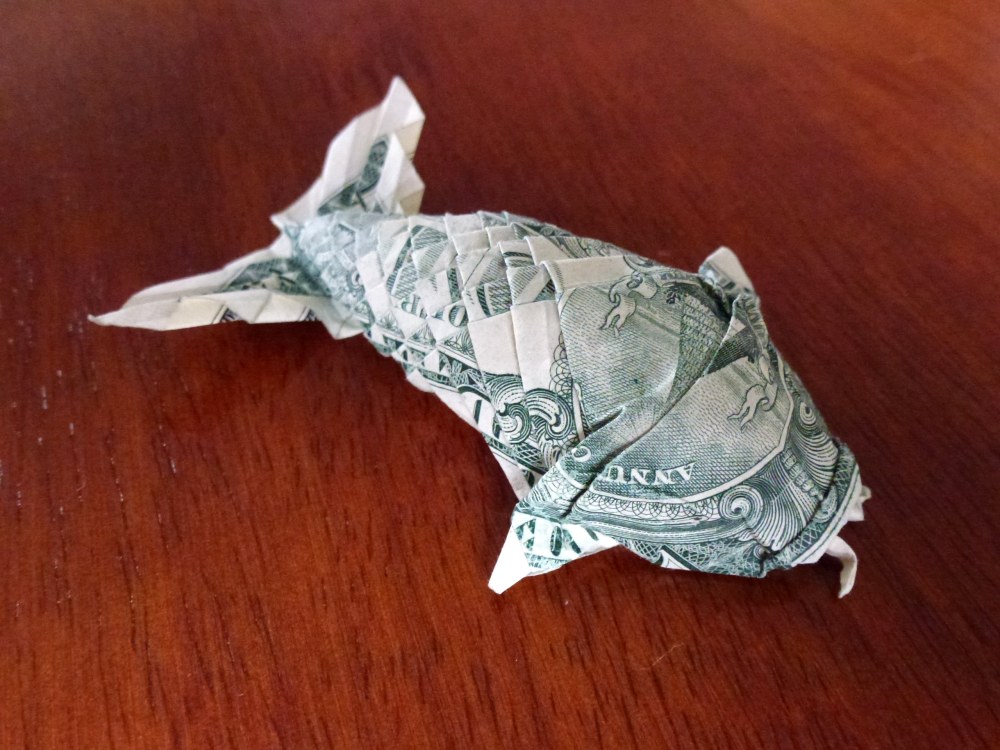 This format has very real challenges for me – the details are so small, the notes I get are not in great condition so laying visible creases is hard work. I end up resorting to tweezers for most of the detail as stiff, fat, clumsy fingers cannot work at that scale.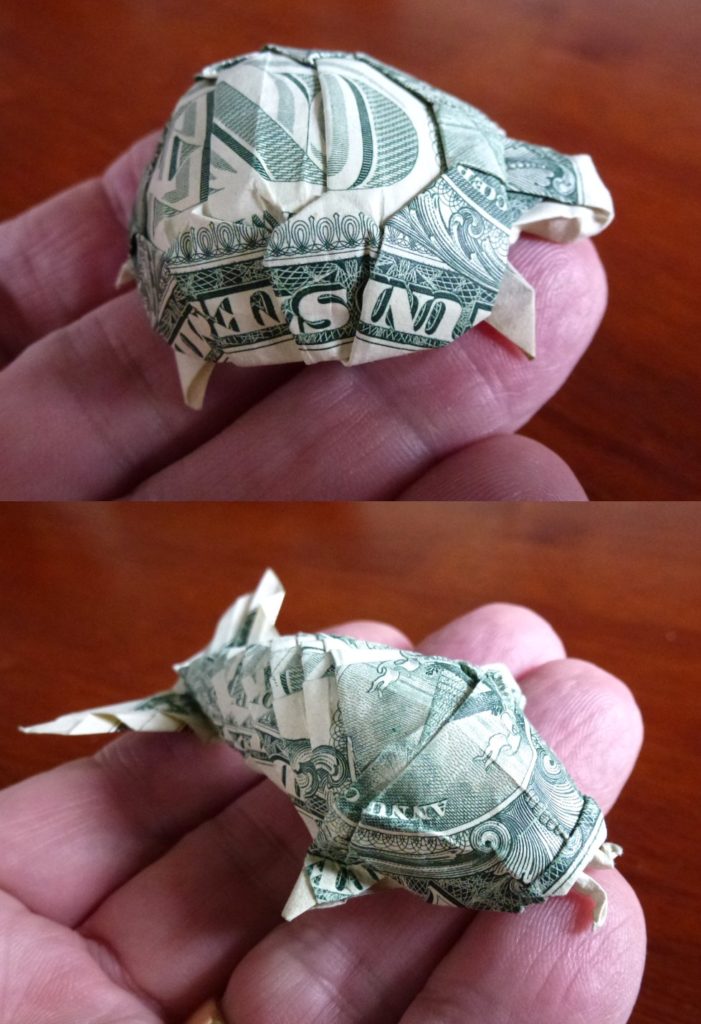 I love that the real challenge is working the note to be a recognisable thing, taking into account the limitations of the media (size, proportions, thickness and surface decoration), no cuts (that would be illegal) and that there are so many beautiful things to try … getting my hands on US dollars seems the only limitation.
It is a great pity that no Australian note money is foldable – polymer is not the same.