Fans of Harry Potter will recognised "Fluffy" the 3-headed dog, Hagrid's pet (oops, just outed myself as a Potter nerd).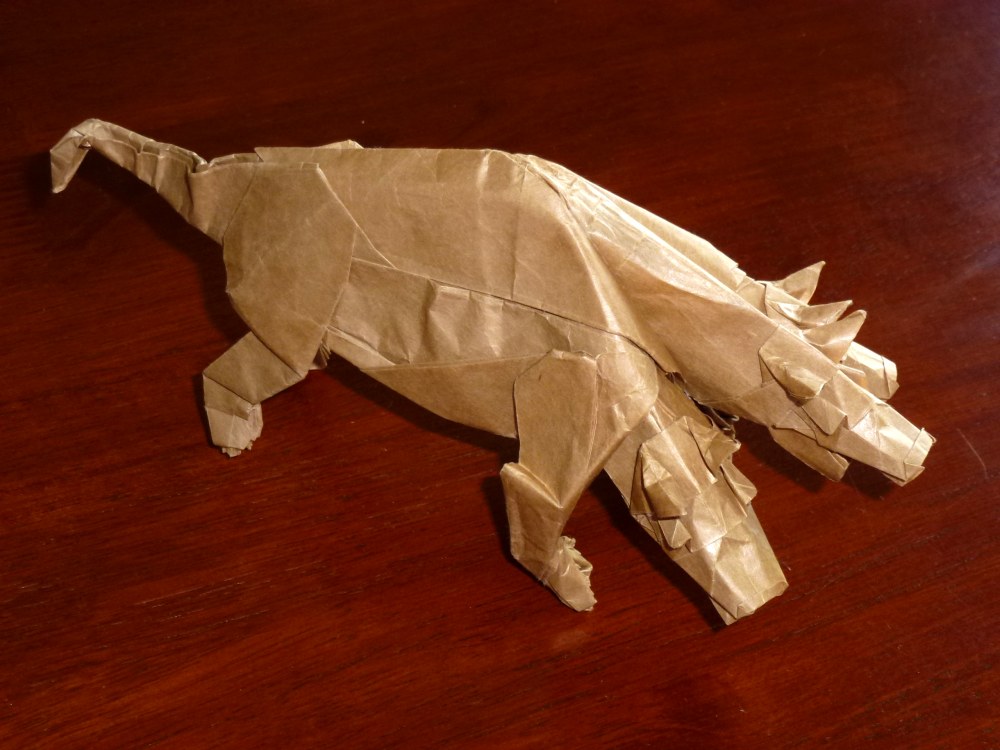 This is Satoshi Kamiya's "Cerberus", a rendition of a mythical beast that is an amazing design that in the end is really really fiddly.
To tease 3 heads (all folded the same), legs, tail and everything, along with the most torturous feet I have folded in a while. I have no idea how you plan such a thing (well, I have _some_ idea) but to ensure the details are in the right place and the other surfaces are so well placed that it just works.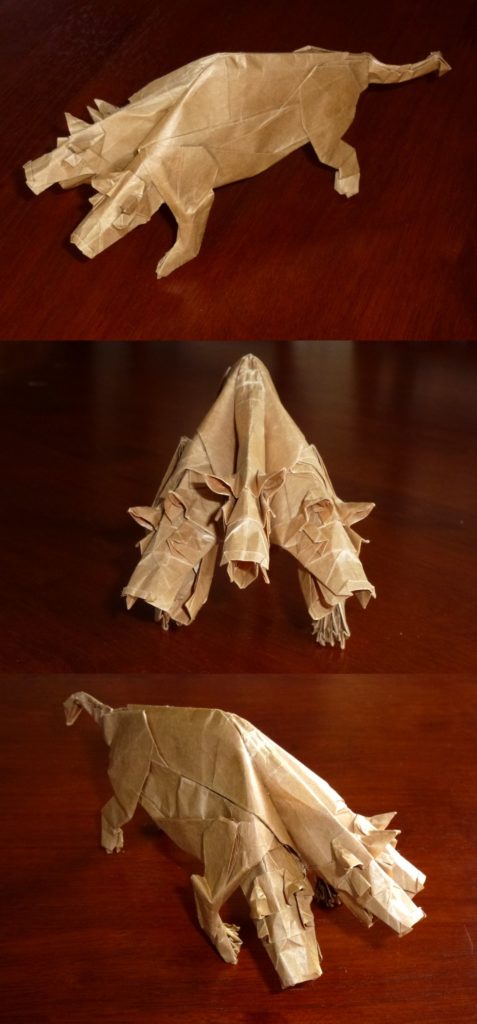 Folded from a 60cm square of kraft, this has been really good therapy. Kamiyas folds usually follow a theme, with a particular technique or collapse that appears again and again. The pre-folding for this model is relatively simple but then an astonishing collection of collapses and layer management to keep it all laying flat – wow, just wow.

I cannot imagine folding this smaller, my fat clumsy fingers struggled with lots of this design. Paper selection is important here also, thin and string else there are buts that are 20 or so layers and will be impossible to model later.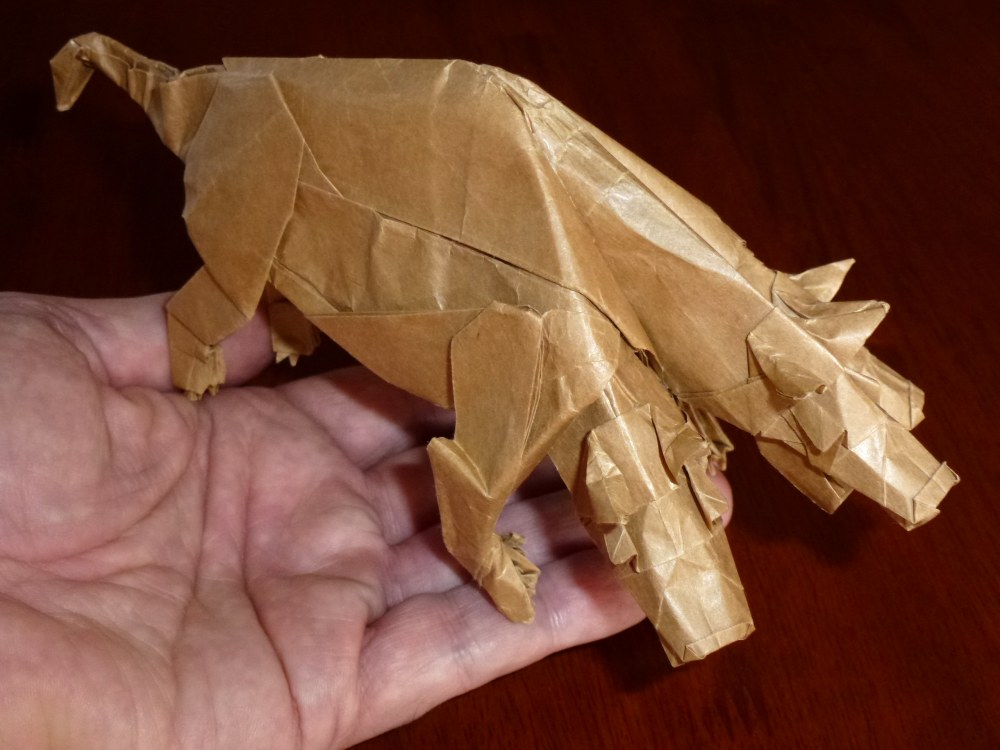 I decided just to give this a go. My usual technique is to just keep folding until I stuff up, the paper fails or it ends up working – thankfully the latter was the case  this time.
Posing and photographing the model is impossible – there is so much happening here that a plain flat photo does not do it justice.