Riccardo Foschi frequently shares crease patterns for his new designs on social media. When I saw "Mushu" I knew I had to try and fold it: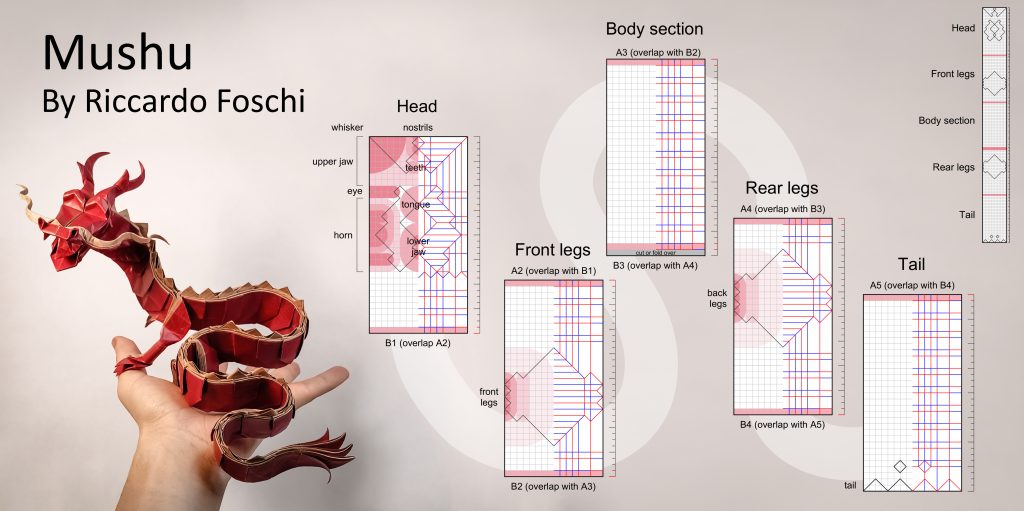 It is rare to find a "happy" dragon, but this one beams a positive energy that makes you smile. There is lots of detail to take in – the head has branched horns, smiling eyes, lovely colour-changed curly whiskers, nostrils, teeth, a lovely wiggly tongue, lower jaw and a beard. A lovely set of back spikes, each leg has 3 toes and the beautiful fan tail caps off the beastie.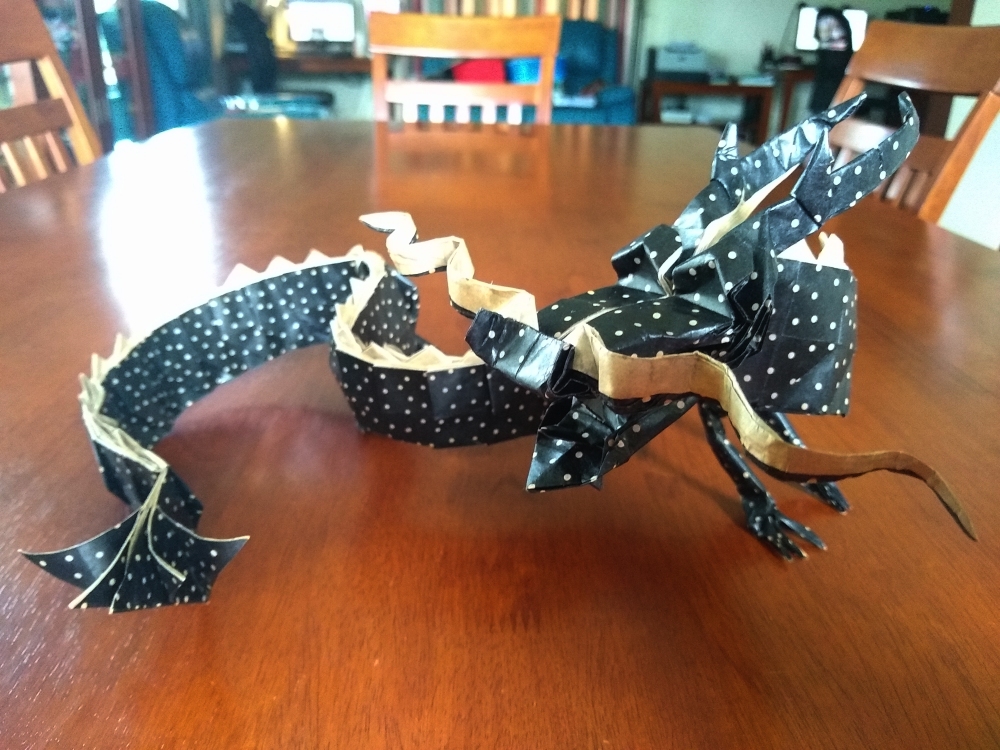 Made over a period of a week, from 5x 2:1 rectangles of odd spotty black Ikea Kraft. Sections form variously tail, legs, body and head modules, all of which ingeniously interlock without the need for glue. Riccardo also states that it can be made with a single 10:1 rectangle, but I thought that would be too wasteful when cut from a paper roll, so decided on the modular approach.
My problem with crease patterns is that, although they show the major creases, they do not really hint on the shaping or fold order. The head, in particular, took me a while to sort out. I decided, contrary to the designers photo, to fold the legs differently – I think they look more natural this way (but I folded forward, backward, forward and back many times before deciding on this configuration).
Continue reading