Most Tanteidan magazines start with a section that deals with modular folding. I was surprised to find a modular cube designed by Jun Maekawa, along with a bunch of variations.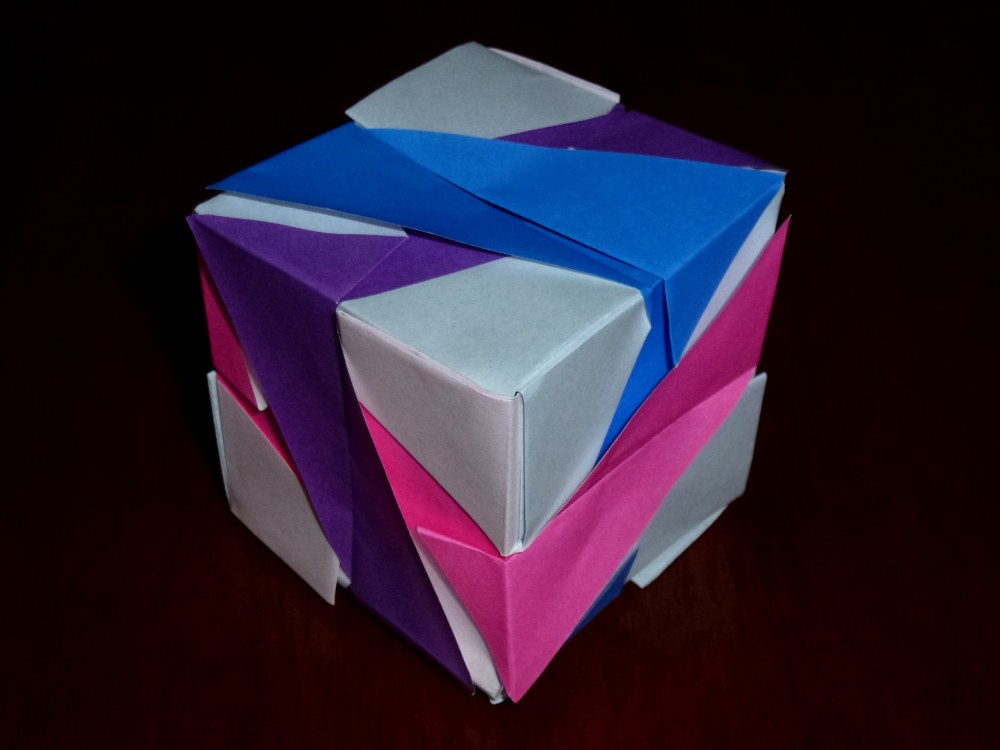 With cursory research, it appears "borromean" relates to interlocking shapes, and this cube has "ribbons" of colour that weave in among each other in an interesting way.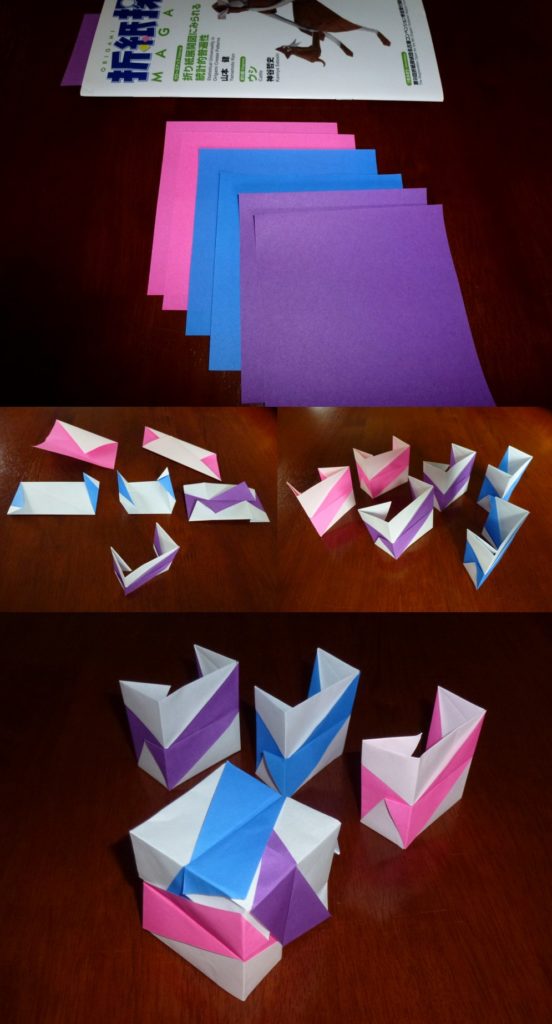 I am not sure the design is suited to accurate folding – this seems a bit of a contradiction. The locking mechanism for affixing the modules has no allowance for the medium it was made out of, large hinges bent over many layers make it not fit together perfectly without a little crease drift, if that makes sense.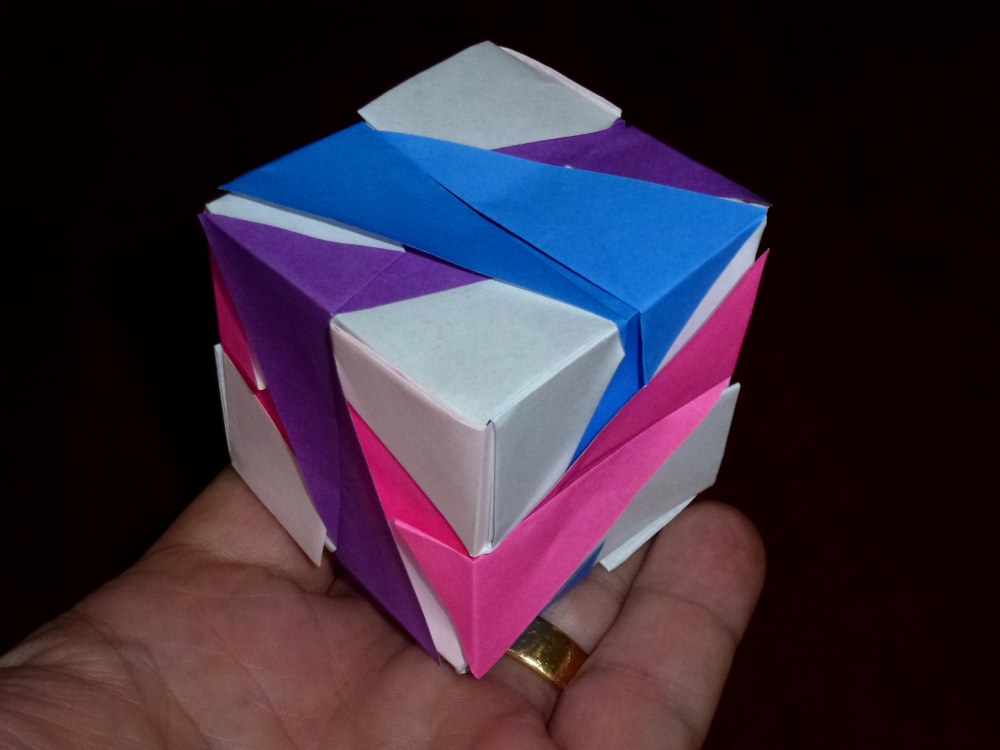 I have a number of "borromean" structures I intend to try this time round, should be fun (I hope).