Working in the same school for 28 years makes me feel a little like a dinosaur at times: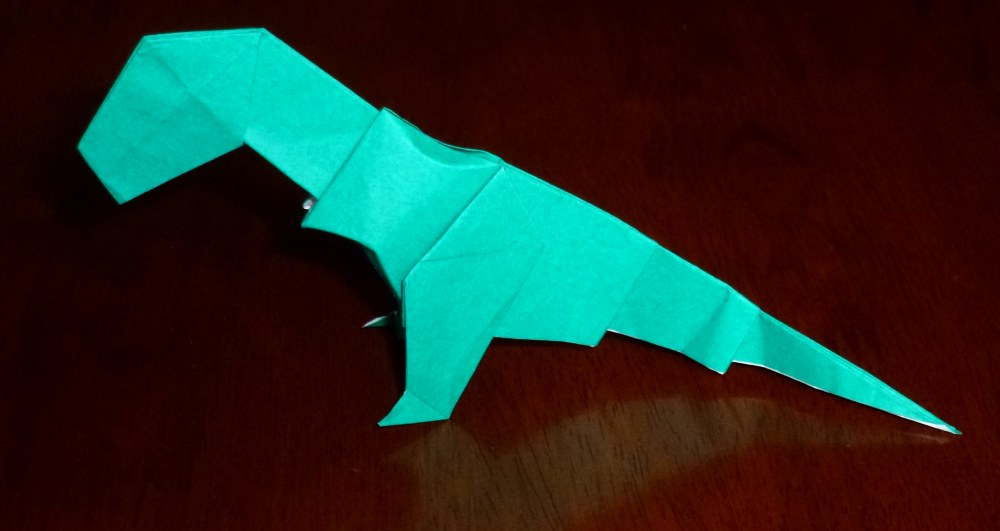 This is Jo Nakashima's TRex – a lovely little cartoony Trex that is fun to fold and simple enough to do with smaller coloured squares. I followed along with the video tutorial on Jo's Youtube channel.

The result is a cutey little blocky trex, tiny arms, nice tail and generally pleasing proportions.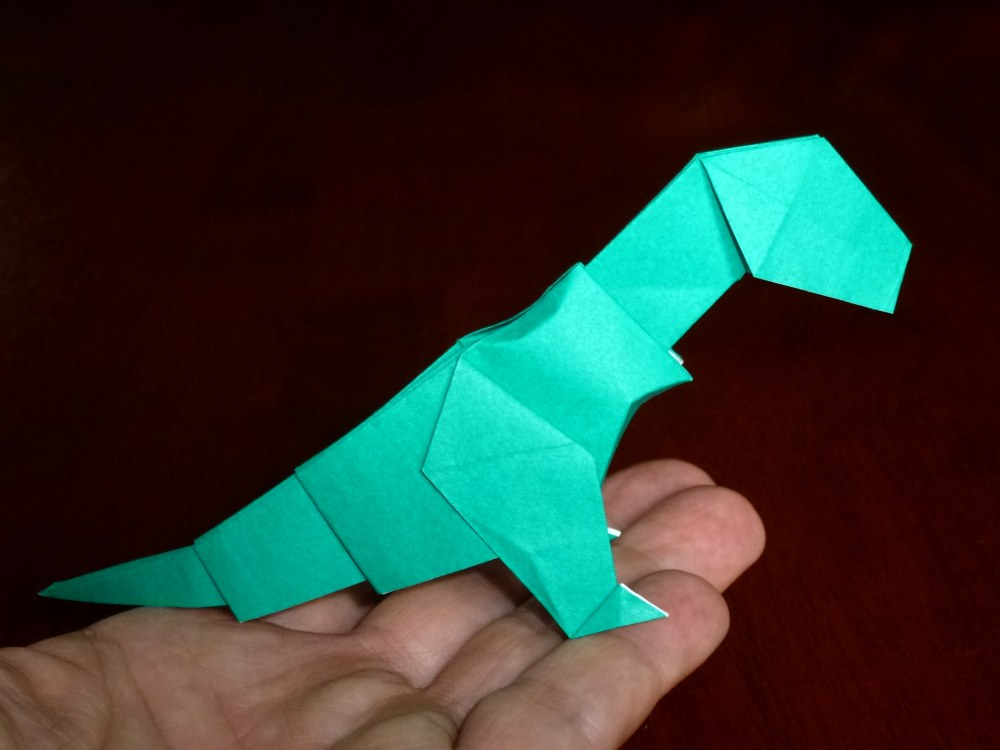 Jo is a prolific designer and his instructional videos are great for people starting out, I recommend them highly for all aspiring folders.